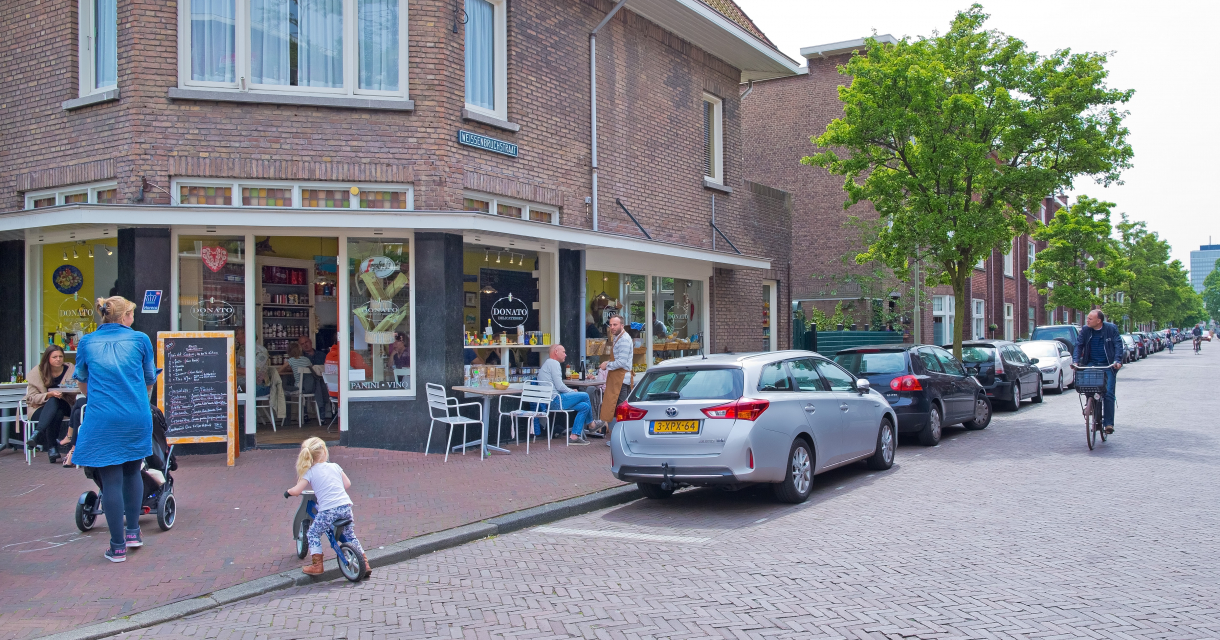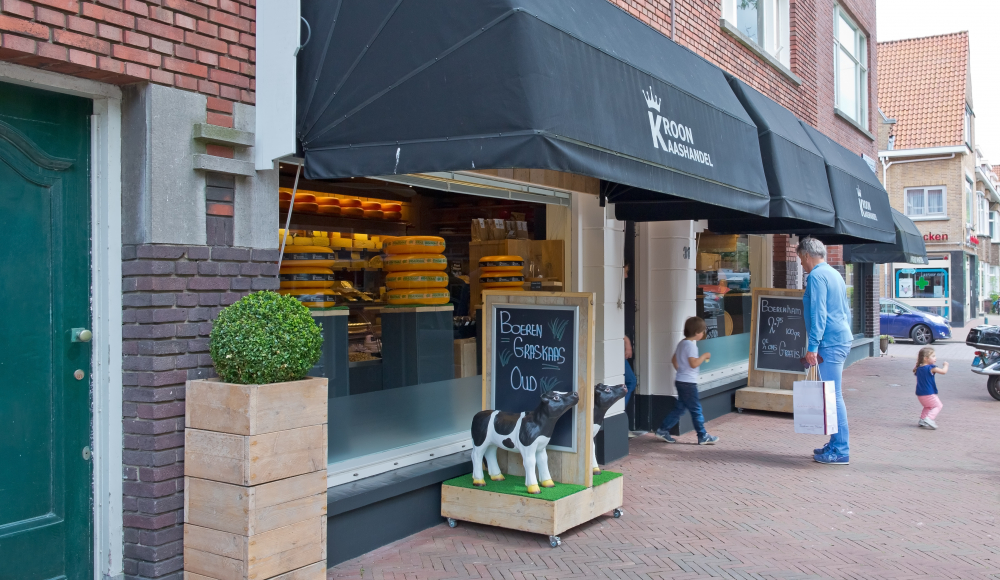 Located at the heart of stately Benoordenhout, near the Hague Forest, is Van Hoytemastraat: the perfect spot for exclusive shopping. Van Hoytemastraat is not only one of the most beautiful and elegant streets in The Hague with a unique selection of specialist stores, such as a butcher and patisserie known as the best in The Hague. The comprehensive range of luxury goods on offer makes shopping in Van Hoytemastraat a real treat. In short: with over fifty stores of international allure, Van Hoytemastraat is a rare gem amid the shopping streets of The Hague.

Exclusive and intimate
Het Benoordenhout is characterized by chic mansions, modern apartments and an abundance of greenery. The large number of national and international organizations means that many expats reside in this neighbourhood. The local shopping centre and connected Van Hoytemastraat, Breitnerlaan, Johannes Bildersstraat, Weissenbruchstraat, Paul Gabriëlstraat and Wassenaarseweg, exude an intimate atmosphere that you will not find in any other shopping street in The Hague. With its exclusive appeal, beautiful store premises and cosy square, Van Hoytemastraat enjoys a central location. The quietness and personal attention from business owners gives the street a relaxed and familiar atmosphere. Many local residents say it feels like coming home.

Stores
Van Hoytemastraat is the most important shopping street in Benoordenhout and offers a wide range of artisan and daily specialist shops. These include a selection of bakeries, greengrocers, a patisserie, butcher, fishmonger and poulterer. In addition to these shops there are also plenty of specialist fashion stores selling modern clothing, jewellery and eyewear for the whole family. The following shops make Van Hoytemastraat more than worth a visit:
Pâtisserie Jarreau: world renowned patisserie and a household name in The Hague for over 25 years due to its high quality cakes, desserts and bonbons

Jaap Rijnbende: haute couture designer, bridal wear, festive women's fashion and hats plus a wide range of modern fashion labels in the store

Nolten: leading footwear store with an extensive collection of well-known brands

Pastelle: the right address for jewellery, fashion and accessories

Slagerij Rob van der Zalm: artisan luxury meats and fresh daily meals
Food and drink
Finished shopping? In Van Hoytemastraat you can also relax and recharge from your shopping trip at one of several lovely little eateries, such as:
Paluco: pastry, lunch, coffee from the owners at patisserie Jarreau

Donato: fresh Italian delicatessen and meals in a familiar, South European setting

Gabriel: private restaurant for breakfast, lunch, drinks and dinner
Events
Every year a number of events are organized in Van Hoytemastraat. On King's Day for example, there is an Orange Party with a flea market and a real Orange bar. At Sinterklaas and Christmas shopkeepers celebrate in style. In addition, the Small Business Saturday is held regularly and is a lovely shopping day with many extras for young and old with the emphasis on small independent businesses.

Greenery
Benoordenhout is characterized by an abundance of greenery. Located at the end of Van Hoytemastraat is the Hague Forest, the oldest forest in the Netherlands. This is the perfect sport for jogging, picnicking at the water's edge or walking between the beautiful old trees. A fifteen-minute walk in the opposite direction will take you to the Clingendaal Estate. Beautiful buildings, gardens, impressive tree groups, reflective water features and the unique Japanese garden can be admired here.

History
Van Hoytemastraat is located in the charming, green and historical district of Benoordenhout. The area was sold to the municipality of The Hague in 1925. Initially, the idea was to build homes only, but they were soon followed by schools, shops and other buildings. Famous architects made their mark on the district. They include H.P. Berlage and Gerrit Rietveld. In 1923, Van Hoytemastraat was built and named after the Hague artist Theodorus van Hoytema. Among others, he was an illustrator and primarily known for his lithographic picture books about birds. These birds can be found on the monument in Van Hoytemastraat

Directions 
Van Hoytemastraat is centrally located near major roads, which makes it easy to reach by car, public transport and bike. From Den Haag Centraal Station, Van Hoytemastraat is no more than ten minutes by bike. Buses 18 and 22 take around the same time from CS. The shopping area is easy to reach by car from The Hague centre, Wassenaar, Voorschoten, Zoetermeer, Rijswijk and Delft. Paid parking is also possible in Van Hoytemastraat.