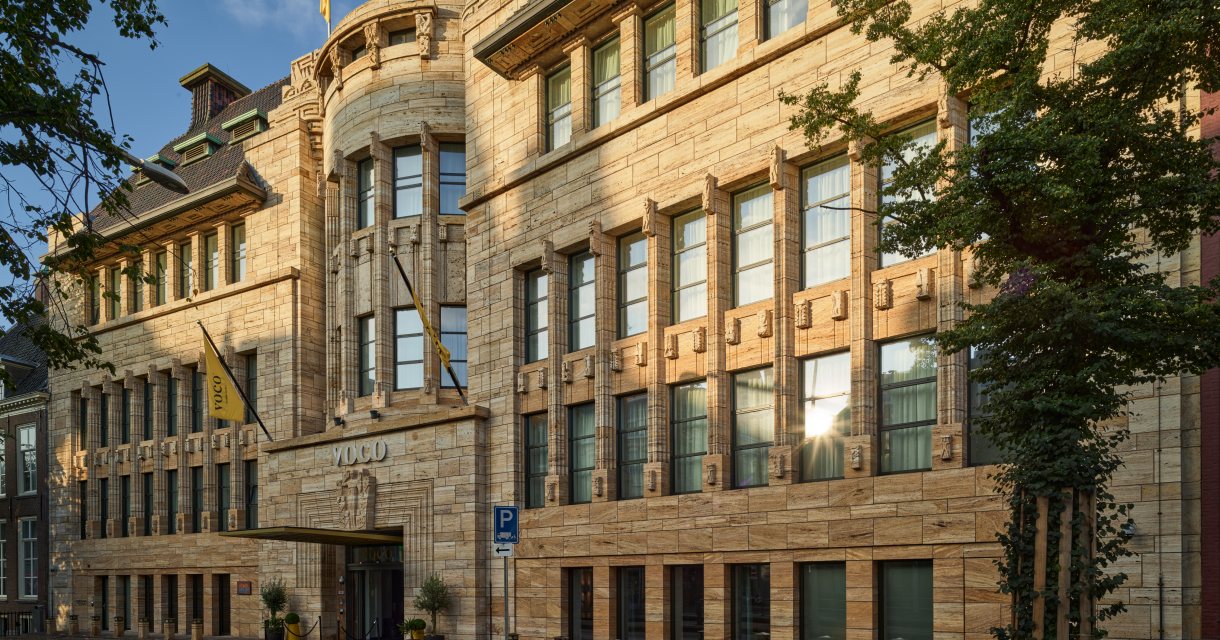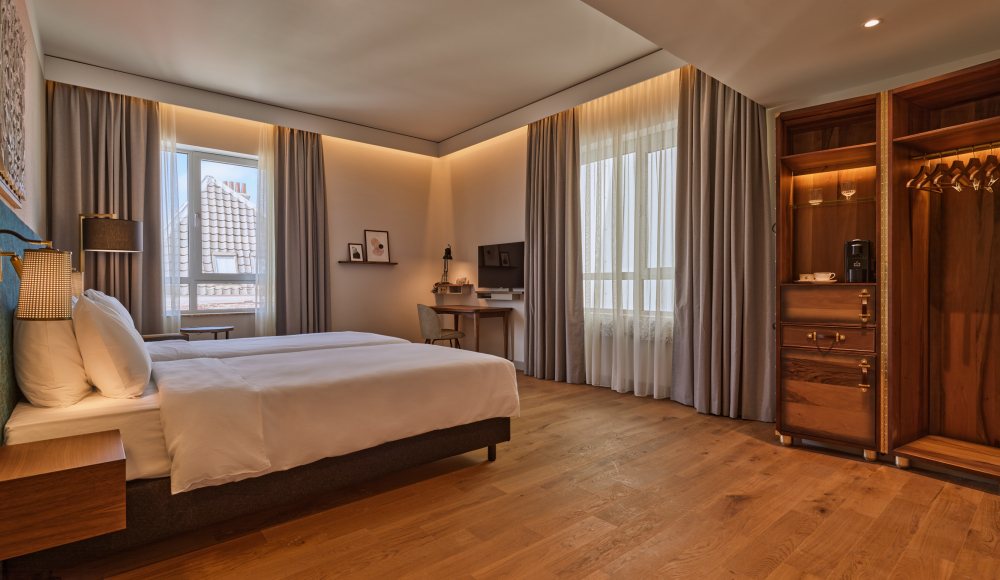 Welcome to voco™ The Hague, where quintessential Dutch design and a unstuffy style come together in the city centre of The Hague. Based in the Hofkwartier, this beautiful former bank building has the city's shops, museum and heritage locations as well as the embassy quarter and Peace Palace within walking distance. By taking the tram in front of the hotel, you will find yourself at the central station in 9 min or at the seaside within 15 min.
The 204 rooms offer various bedding types including queen and twin share as well as interconnecting rooms for families. All complemented by the services that you expect from a premium lifestyle hotel: quality bedding, free Wi-Fi and a desk where you can work in comfort, as well as complimentary bottled water and premium amenities. The premium rooms offer panoramic views of the city centre of The Hague & its Royal Quarter, while our standard rooms connect to the atrium: voco® The Hague offers a different view in all the right spaces.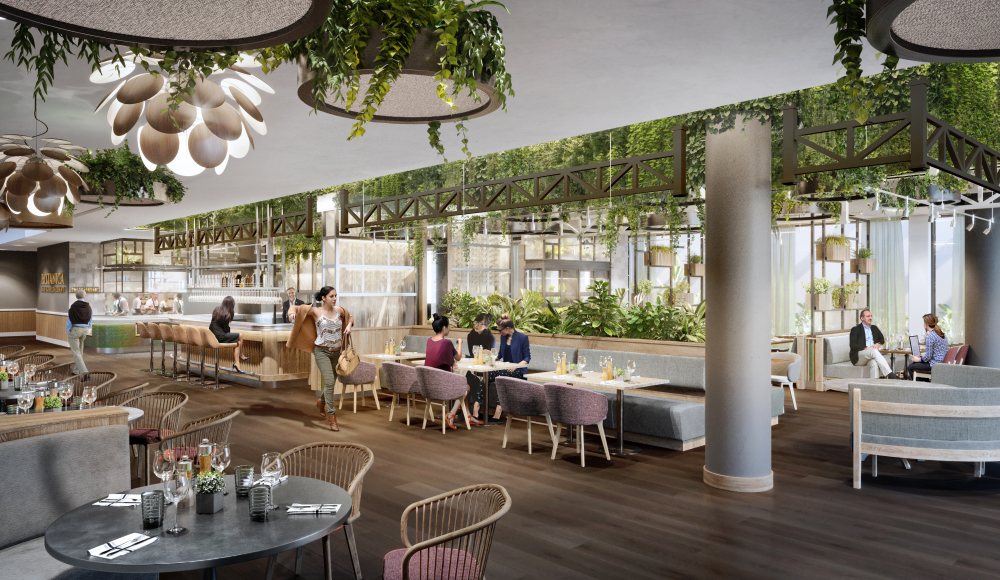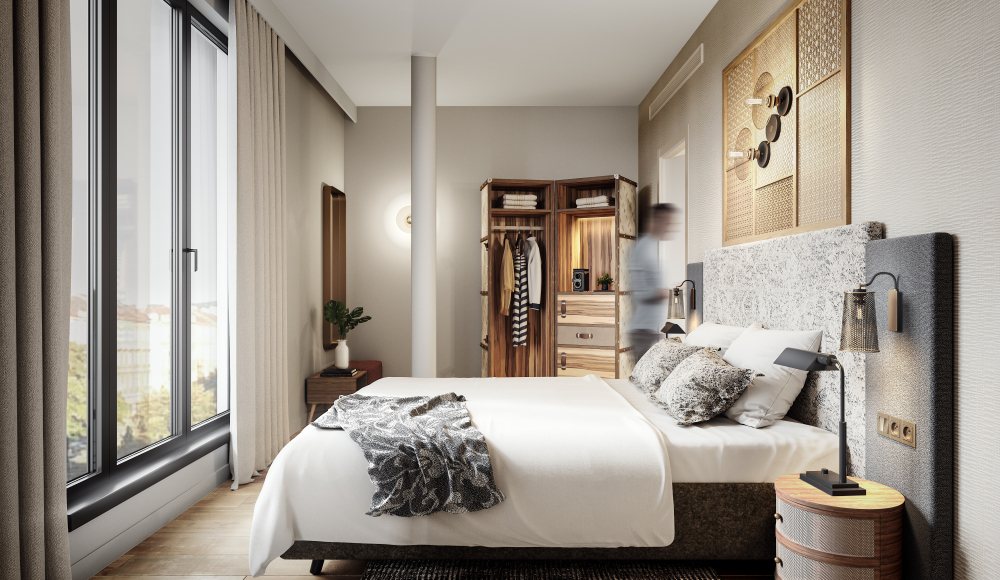 Botanica Kitchen Bar &Lounge
Catch up over local dishes in Botanica Kitchen Bar & Lounge. At Botanic they offer amazing locally sourced food with an international twist during breakfast, lunch and dinner. Sit back and unwind in our indoor and outdoor garden. Despite the reason of your visit, Botanica offers a sanctuary in the buzzing centre of The Hague.
Start exploring Ultramarijn and discover drinks and wines inspired by the Dutch Sea explorations with snacks of pickled, cured and smoked fish and seafood. You can also taste a unique selection of sweet and savoury dishes inspired by Dutch milk, yogurt and cheese.