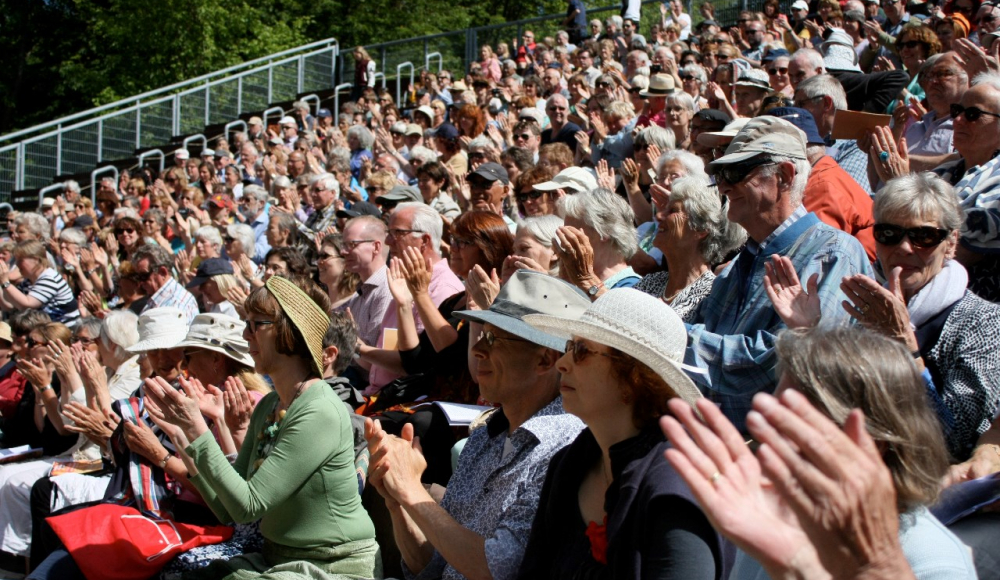 The Zuiderparktheater, the only open-air theater in the region, is the summer theater in The Hague. The beautiful location in The Hague's Zuiderpark is ideal for bringing art, culture and different cultures together. The Zuiderparktheater, formerly Openluchttheater Zuiderpark, is a vibrant meeting place for young and old, with a child-friendly character. Various performances are programmed every year, ranging from concerts, cabaret and family theatre. The site is also a popular location for festivals. The current program can be found at www.zuiderparktheater.nl/agenda
Cafe Boom
Café Boom is the place to go for a good cup of coffee, a nice piece of cake from Ama, an ice cream, a juice or a good glass of wine. Hidden under the trees a real hidden gem. The cafe is run by the wonderful volunteers of the Zuiderparktheater.
Tickets
Tickets for performances are available at the online box office www.zuiderparktheater.nl. There is no physical box office in the theater.
Rental
The Zuiderparktheater is the perfect location for summer events and performances. There is room for 1,000 visitors, but the green surroundings also offer a unique atmosphere for smaller numbers. Please contact the Zuiderparktheater for prices and availability.
Bad weather
The Zuiderparktheater uses a bad-weather protocol, whereby the performances in principle always take place, unless the KNMI issues a red code. In consultation with the artist, another day will be chosen to make up for the performance. If an activity is cancelled, you will always find a notification about this on the website and on the social media channels of the Zuiderparktheater. In the event of a thunderstorm, the performance is interrupted and the audience is taken to a safe place. If the weather is safe, it will be considered in consultation with the artist whether the performance can still be continued.
Accessibility
The Zuiderparktheater is located on an island in the middle of the Zuiderpark. The park has several entrances: on Vreeswijkstraat, Loevesteinlaan, Melis Stokelaan and Veluweplein. You can take any entrance and then follow the 'Open Air Theater' signs. The theater is easiest to find if you drive through the parking lot at Mr. P. Drooglever Fortuynweg enters the park by the swimming pool. You then walk straight towards the theatre.
The Zuiderpark can be reached by trams 9 and 16 (stop Zuiderpark/Melis Stokelaan) or by buses 23 (stop Loevesteinlaan) and 26 (stop Moerweg).
There are three parking spaces in the park, namely at the entrances to Veluweplein and Melis Stokelaan (near the Melis Stokelaan / Aagje Dekenlaan roundabout). For the parking lot closest to the theater, use the address Mr. P. Drooglever Fortuynweg 59. You can also park a little further in the parking garage at Leyweg & Hengelolaan.
You can park your bike at the theater, in front of the swimming pool in the Mr. P. Drooglever Fortuynweg and at the Sports Campus. It is not allowed to take bicycles or scooters onto the site.