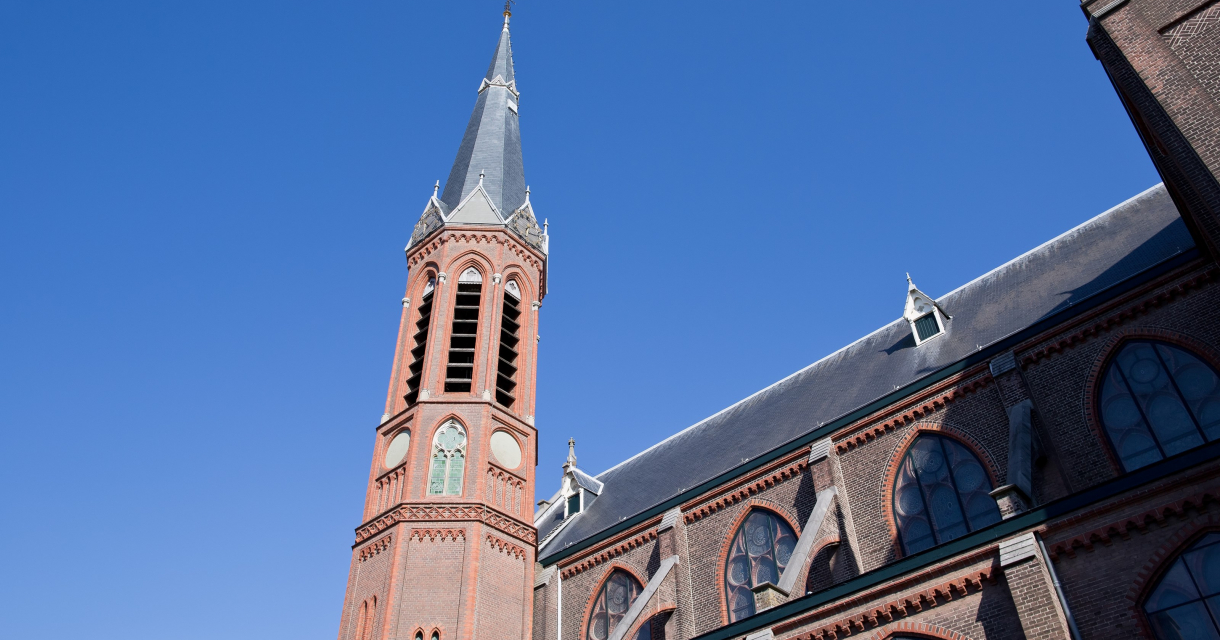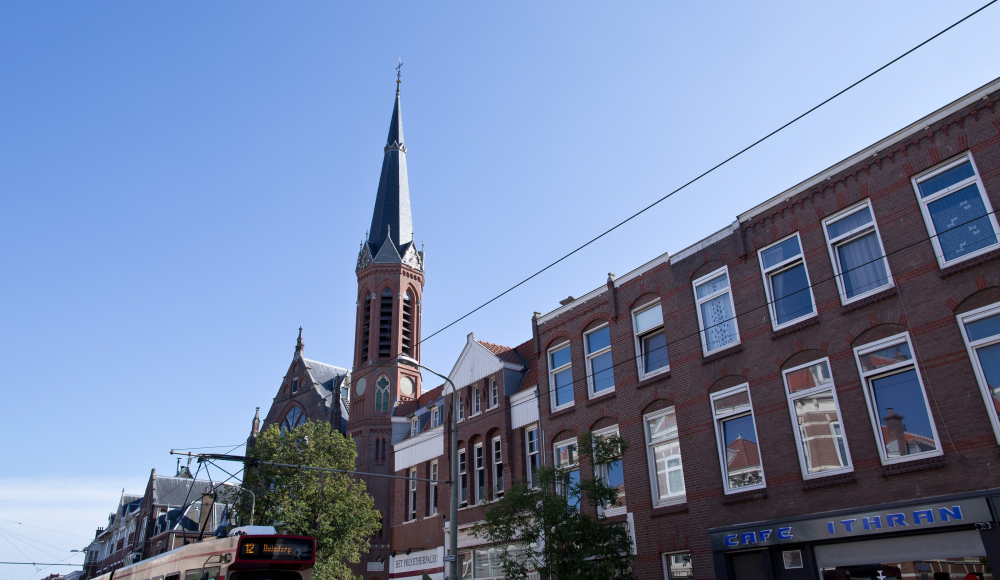 The Sint-Agneskerk is a Roman Catholic church on the Beeklaan in The Hague. The Agneskerk was built between 1902 and 1903 by the architects Albert Margry and Jozef Snickers. The Agneskerk is a Dutch-speaking and Spanish-speaking religious community. The church belongs to the parish of Maria Sterre der Zee. In addition to religious activities, the Agneskerk regularly hosts (choir) concerts.
History
The Agneskerk was built between 1902 and 1903 in neo-Gothic style. The Agneskerk was severely damaged by a fire in 1983. The wooden barrel vault and part of the tower were lost. The walls and the stained glass windows were spared, as was the Adema organ, which was damaged. The church was completely restored between 1984 and 1985.
Build
The Agneskerk was built in neo-Gothic style by Albert Margry and Jozef Snickers. Margry designed a three-aisled cruciform church in the Gothic Revival style, with an octagonal tower right next to the façade. The Agneskerk is characterized by the fact that it is a three-arched cruciform basilica. The floor plan of the Agneskerk shows a cross shape, which is characteristic of this building. In addition, the octagonal tower is also one of the characteristics of the Agneskerk. In addition, the stained glass windows are a valuable part of the Agneskerk. The maker of the windows is the Hague glazier Lou Asperslagh, who drew his influence from the work of Jan Toorop (also Hagenaar).
Eucharistic celebrations
The Dutch Eucharistic Celebrations always take place on Sundays at 9:30 am. The Spanish speaking at 12:00.
Accessibility
The Agneskerk is located in the Regentes-Valkenbos district of The Hague. The district is easily accessible by car, public transport and of course also by bicycle. The Agneskerk can be reached by public transport by tram 2, 3, 4, 11, 12 and also by bus 21.