Exhibition
BlowUp Art The Hague
The next edition of BlowUp Art will take place in spring 2023.
Information BlowUp Art September/October 2022: 
BinnenhofBuiten invited five international artists to each create a temporary object for a specific site in the city center of The Hague.
For three weeks BlowUp Art The Hague invites visitors to follow a walking route and discover five inflatable art objects along de Buitenhof, de Lange Vijverberg, Schoorsteenvegerstraat, het Plein en Korte Voorhout, all-in Museum Quarter The Hague.
The BlowUps are free and attractive for young and old. All objects were made especially for the place by international and Dutch artists: Steve Messam, Marleen Sleeuwits, Adrianus Kundert en Larissa Ambachtsheer.
De Gevangenpoort x Steve Messam
Steve Messam is an environmental artist pioneering with inflatable art. Sometimes dubbed 'bubbletecture' his objects are monumental in a strange but pleasant manner. The rather outlandish 'Tunnel' inserted underneath de Gevangenpoort makes a soft comment on the harshness of some historical events that happened within these walls.
Statue Willem van Oranje on the Plein x Steve Messam 
This looks like the crown of the Statue of Liberty that landed over the statue of Willem van Oranje, portrayed as a fervent advocate of civil and religious freedom at the Plein. Steve Messam's frivolous intervention adds an exiting colorful touch to the honorable statue. When the lights come on at night, the dialogue is even more playful.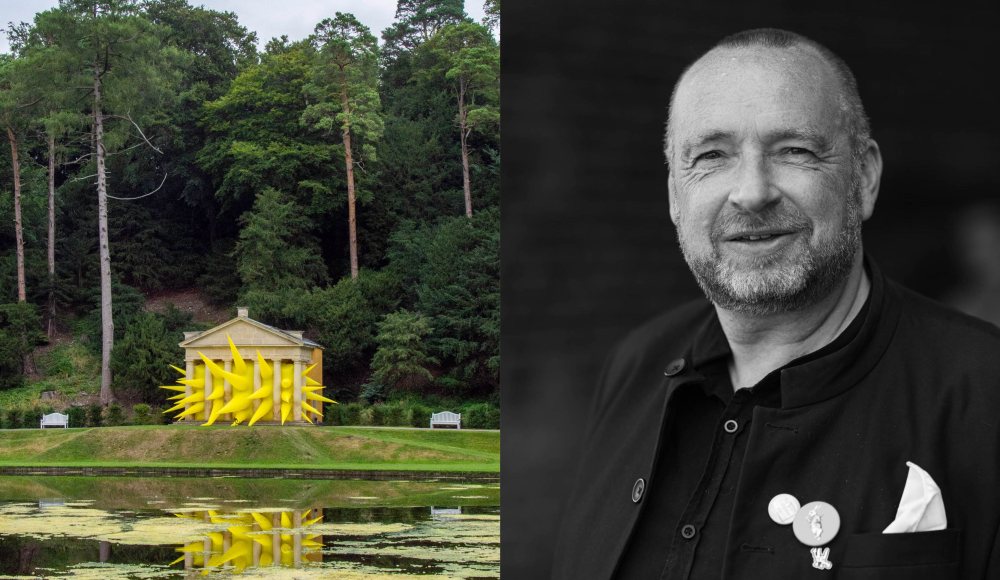 Lange Vijverberg x Adrianus Kundert   
Adrianus Kundert is a visual storyteller. Although their size may vary from tiny- to extra large, he always tries to infuse creative content into the world surrounding us. Kundert's lasting fascination for weaving is evident in the stream of striped patterns evoked by the continuous wavering of tubular elements in the wind.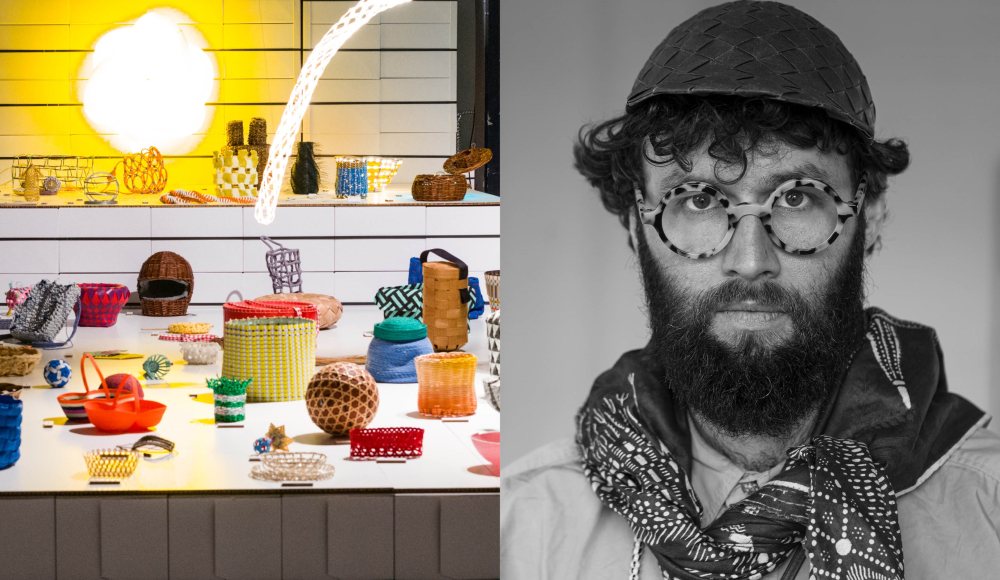 Royal Theatre x Marleen Sleeuwits
Multidisciplinary artist Marleen Sleeuwits enjoys a successful international career. Central to her work is the investigation of a space which she then tries to enhance by inserting something alien. For this project Marleen biked throughout town making photos of columns. In front of the Royal Theater she presents a collage of typical The Hague's artifacts.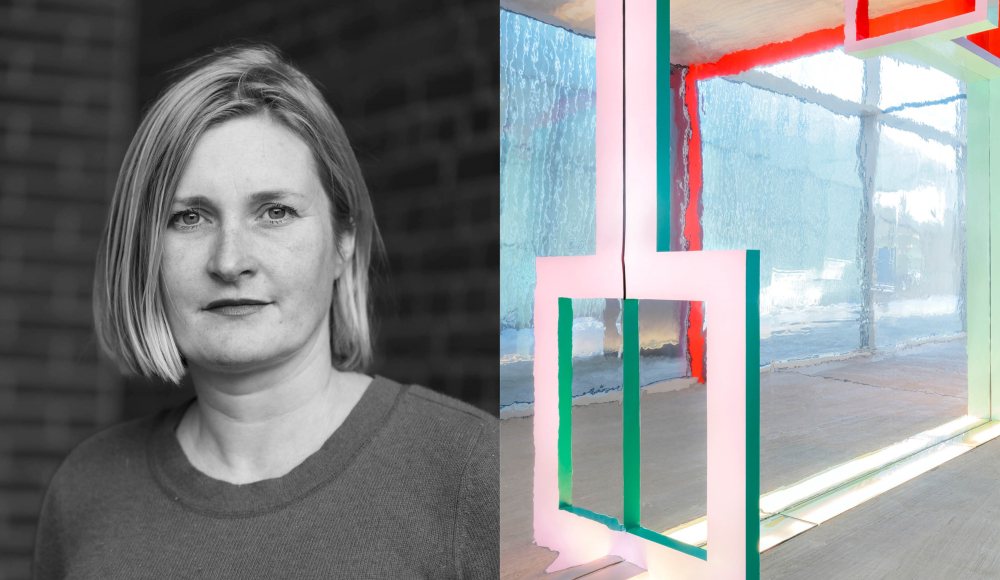 Schoorsteenvegersstraat x Larissa Ambachtsheer
'Keep me in balance' is a theme Larissa Ambachtsheer has been developing as photographed still lives. The images show stacks of balanced globes in a precarious balance. The colorful appearance of her work hides deeper concerns about the need for a more minimalistic lifestyle and the pursuit of a sustainable future.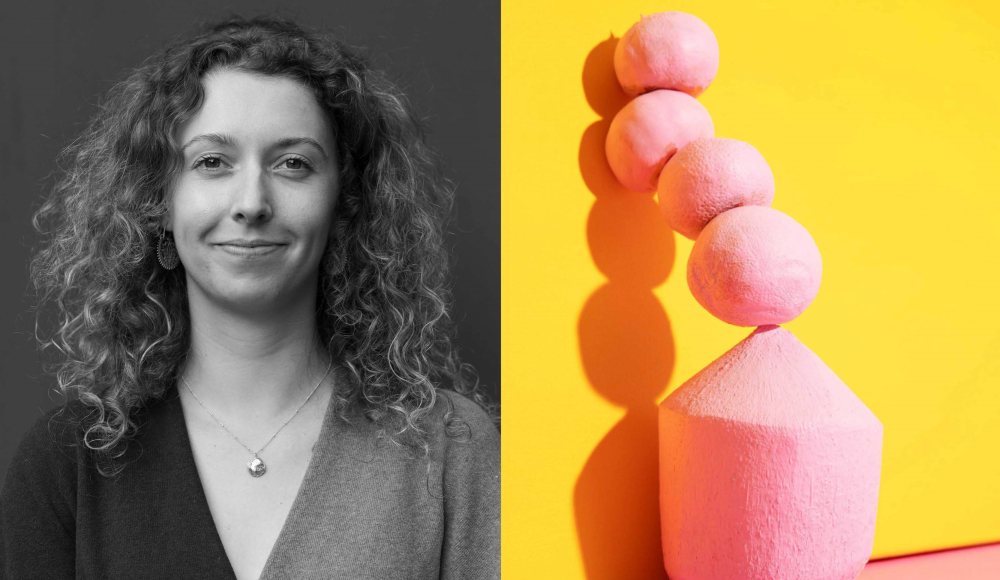 Sunset on The Hague, Hofvijver x Rodriques + Rijnierse
Sunset on Delft by Mike Rijnierse and Ludmila Rodrigues was previously shown in Delft. The artist duo from The Hague created a floating portrait of the sunset that invites visitors to walk around it and wonder what they actually see while taking photos. Sunset on Delft is inspired by Vermeer's painting 'View of Delft', which hangs in the Mauritshuis.
The Hofvijver, 'Court Pond' on Thursday 6 to Sunday 9 October from 19.00 - 23.00.
Just air 
BlowUp Art takes its shape by blowing air into a textile casing. The new interventions are not fixed to the construction of the monument, to which they temporarily add a pleasant lightness.
BlowUp Art The Hague is a project by BinnenhofBuiten, endorsed by The Hague & Partners. BinnenhofBuiten produces events, exhibitions and promotions during the closure of the Binnenhof. 
Locations BlowUp 
Tunnel in de Gevangenpoort - Steve Messam
Schoorsteenvegerstraat - Larissa Ambachtsheer
Lange Vijverberg - Adrianus Kundert
Oranje op het Plein - Steve Messam
Koninklijke Schouwburg - Marleen Sleeuwits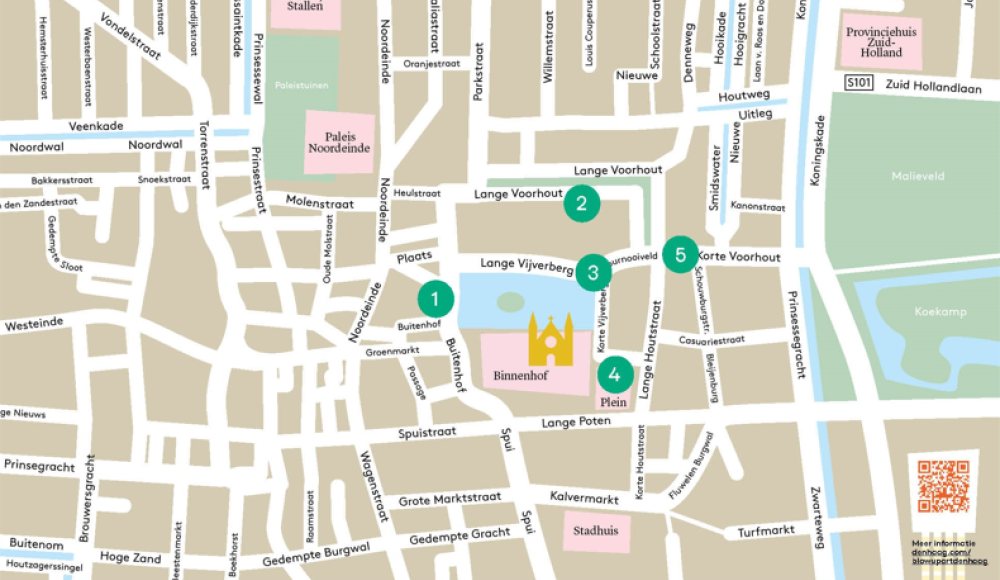 Unfortunately, this event has already taken place. A new date for the next edition is not yet communicated to us.
View all upcoming events in The Hague in the agenda overview