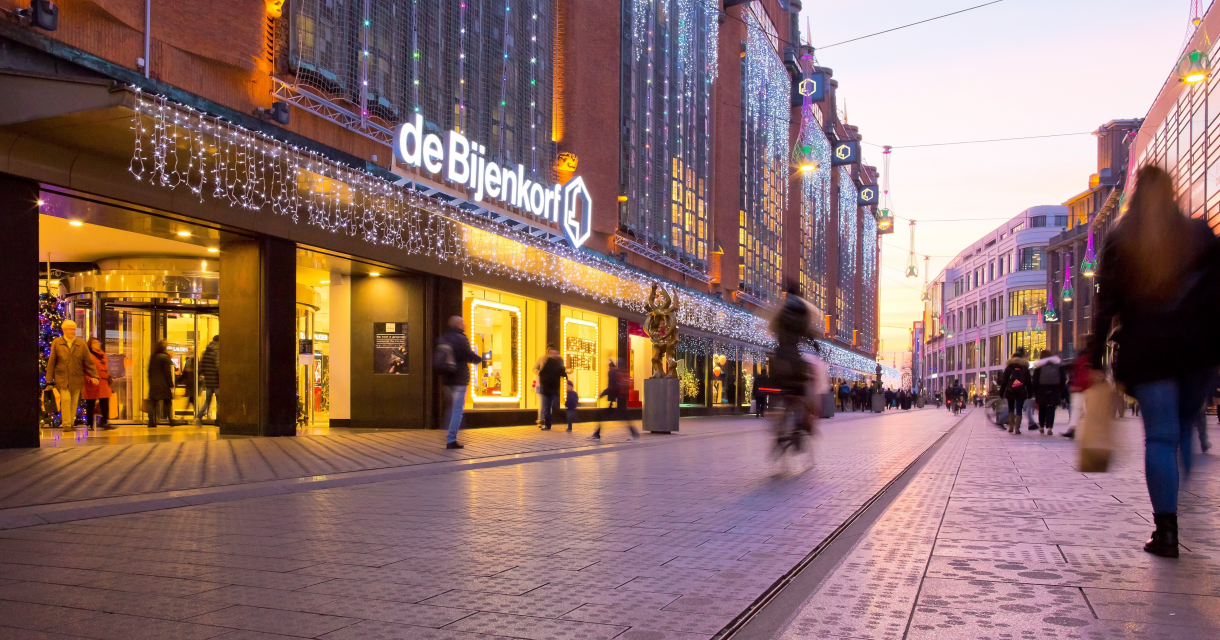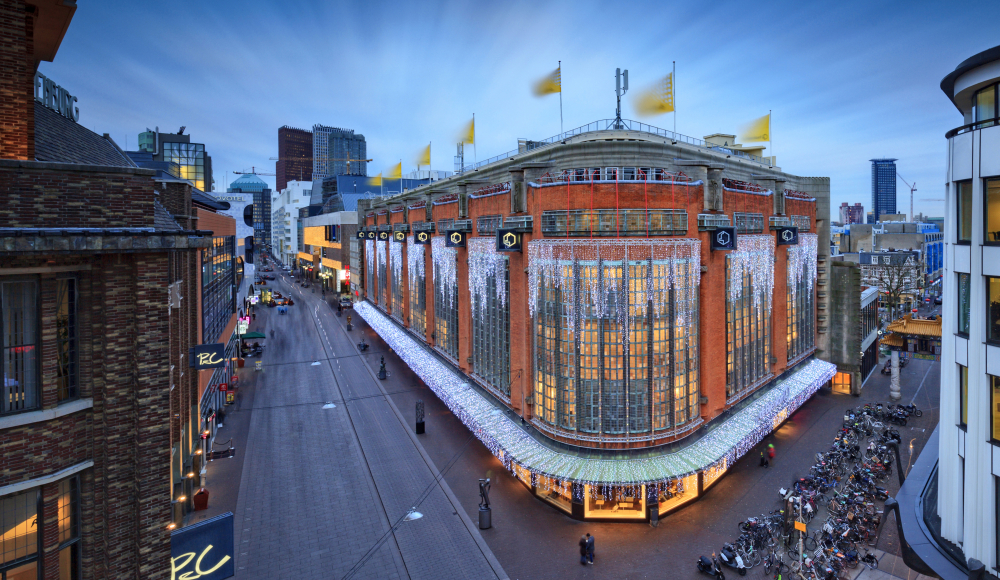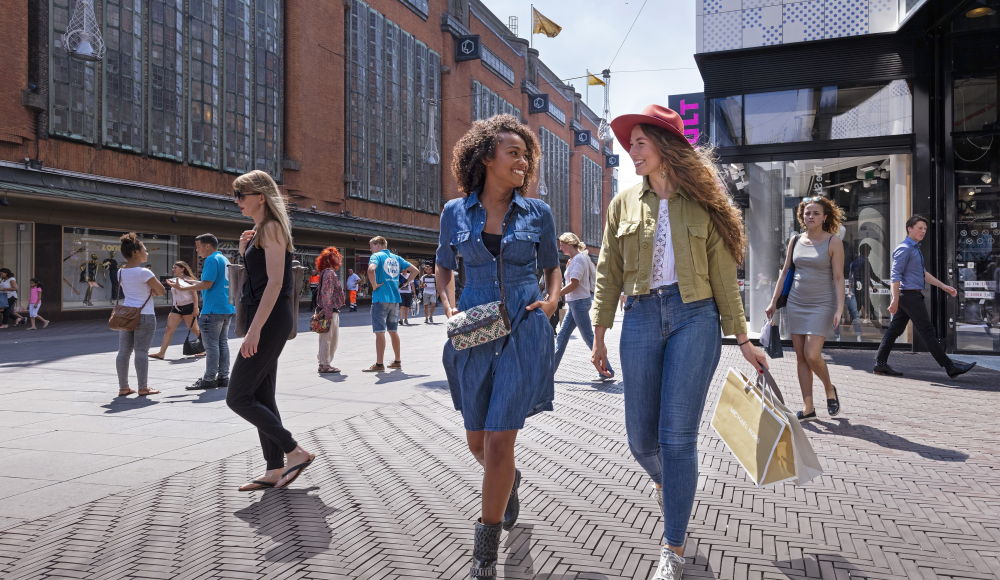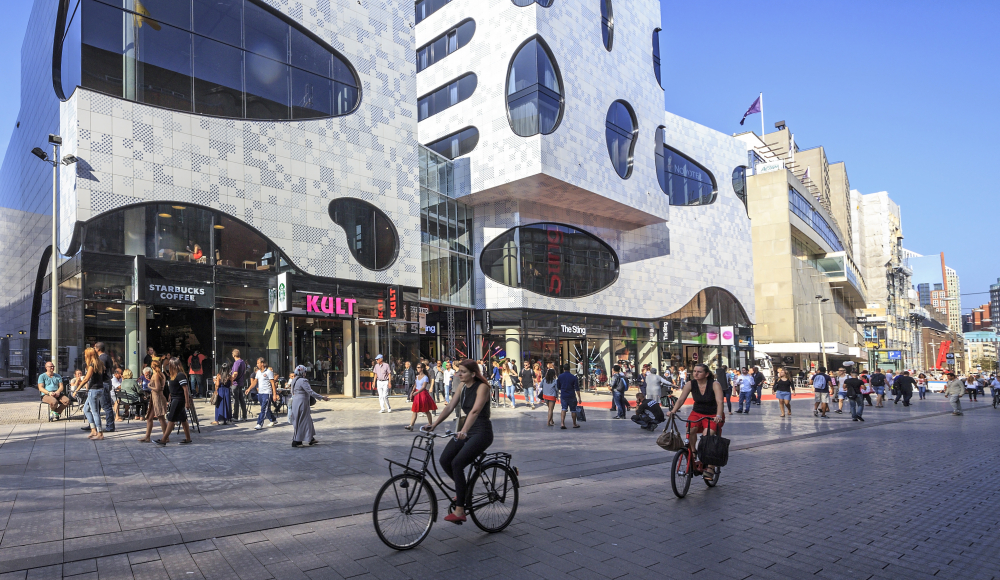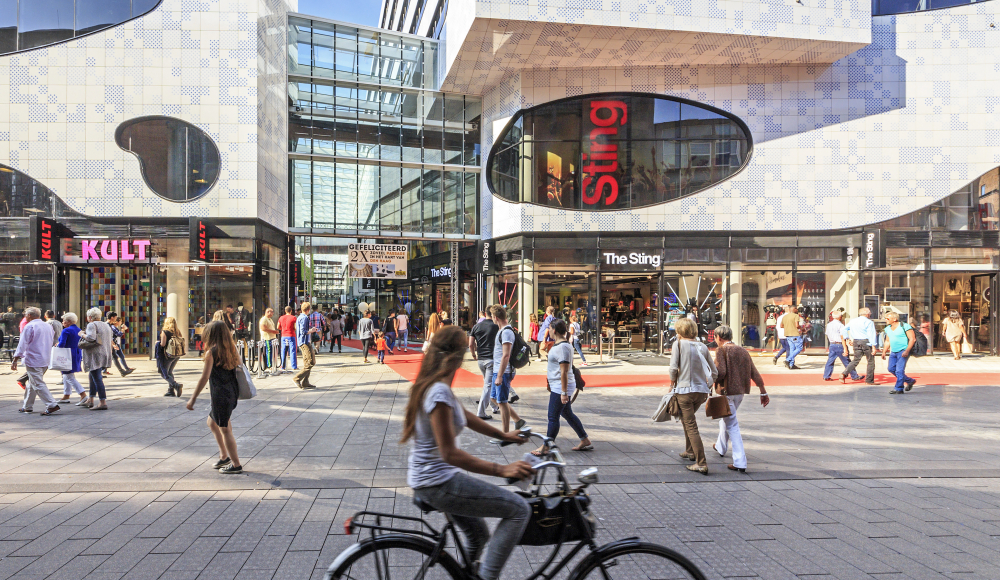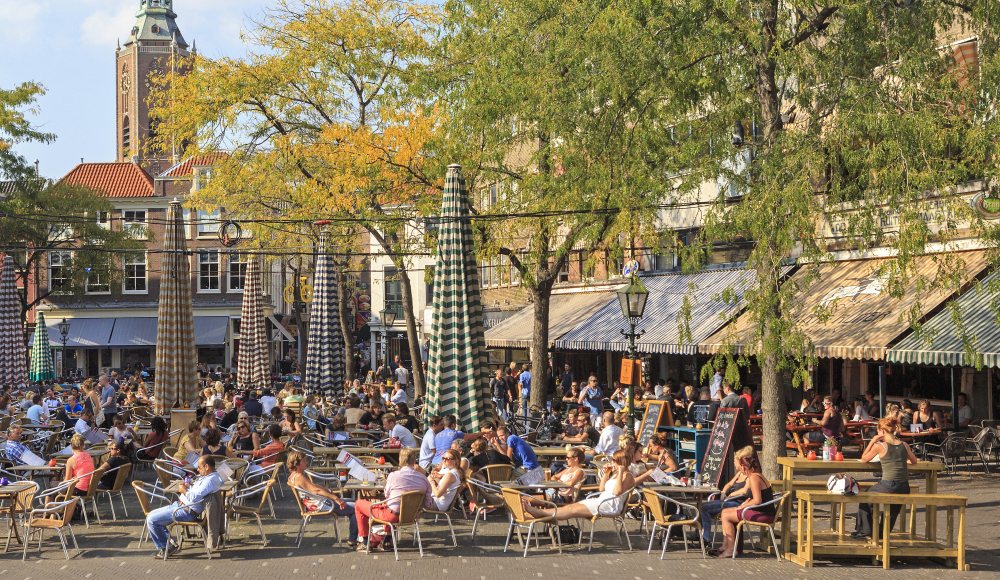 Grote Marktstraat is one of the most important shopping areas in the centre of The Hague. The shopping street runs from the charming Grote Markt with its many cafés to Spui where you will find a large Pathé cinema. Many department stores are located here in beautiful buildings, such as De Bijenkorf, UNIQLO, Peek & Cloppenburg, Decathlon and of course the new section of De Passage. You can shop in Grote Marktstraat seven days a week, as the stores here are open every day. During or after shopping, catch your breath at café-restaurant Rootz or on the pleasant terrace at Grote Markt. The tram tunnel that runs under Grote Marktstraat makes it easy to reach the stores by public transport.

Shopping boulevard with international allure
A wealth of leading chain stores and beautiful buildings in different architectural styles can be found in dynamic Grote Markstraat: a shopping boulevard with international allure. The robust Bijenkorf was built in 1926 and was the first building in the Netherlands to have escalators. The Peek & Cloppenburg building from 1929 was built in The Hague School style. The new section of De Passage was designed by architect Bernard Tschumi and boasts the same high, glass ceiling as the historical section, but with a modern twist. The Antwerp allure of 'De Markies' is also worth remembering. The oldest building in Grote Marktstraat is café-restaurant Rootz, 'The Belgian of The Hague', based in a 17th-century listed coaching inn.

Department stores
Millions of people come to Grote Marktstraat each year to visit one of the many major department stores. They include HEMA, Peek & Cloppenburg, C&A, Mediamarkt, De Bijenkorf and department store UNIQLO. If you are looking for top international brands then De Bijenkorf is the place to be. Stylish clothing for any occasion for the whole family can be found at department store UNIQLO. The new section of De Passage is also home to a mix of leading national and international retailers, such as The Sting and Parfumerie Douglas. Grote Marktstraat has stores to suit all tastes and they are open every day of the week!

Contemporary retail complex Spuimarkt
The contemporary retail complex Spuimarkt on the corner of Grote Marktstraat with Spui comes with many stores, restaurants and entertainment including Pathé theater IMAX and Hommerson Casino. It has comfortable escalators and elevators to spare your feet for a while. At the top of the same complex there is a gym with a swimming pool. Underground, there is yet another world to explore, including two exceptional supermarkets. Like Amazing Oriental (Oriental food) and Ekoplaza (organic food). 

Accessibility
The Hague city centre is easy to reach by car, public transport and bike. Grote Marktstraat can be accessed via the tram tunnel on various trams from Central Station. Grote Marktstraat is a ten-minute walk from The Hague Central Station or Station Hollands Spoor. As an alternative to parking under Grote Marktstraat, you can also leave your car at Spui, Centrum and Turfmarkt car parks. You will also find a free secure bicycle parking facility in Grote Marktstraat.