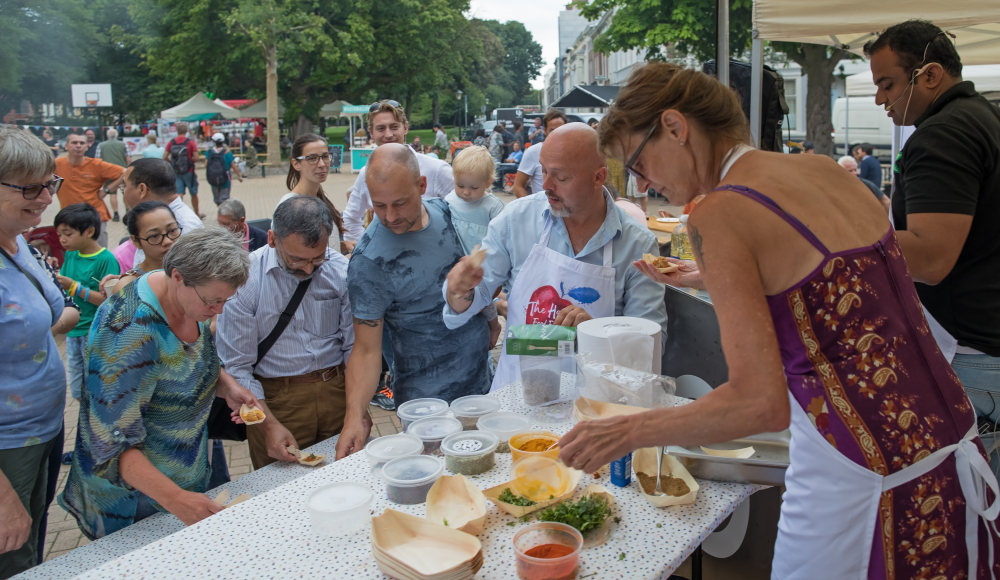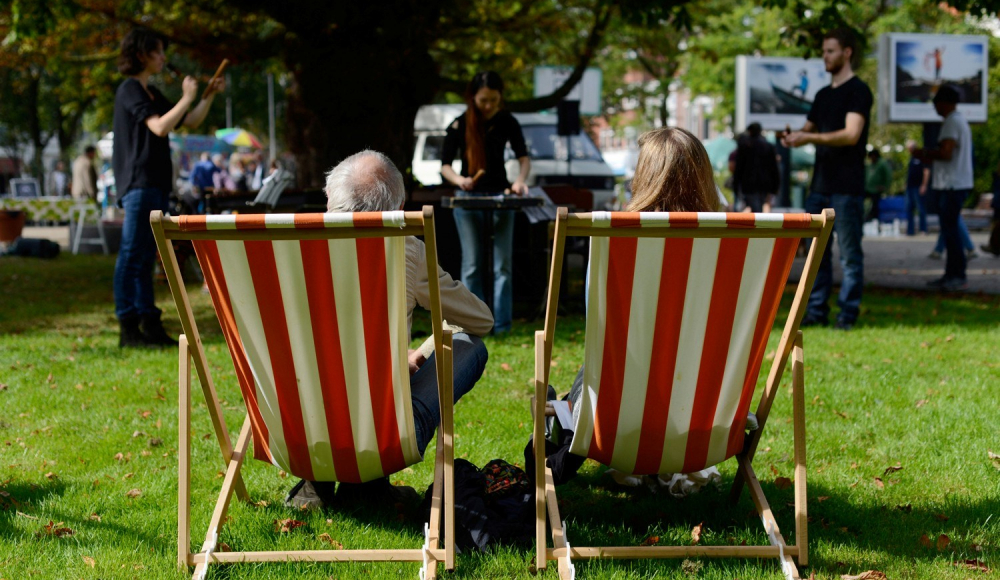 Huijgenspark is a beautiful city park in the centre of The Hague. As one of the oldest green areas in the inner city, Huijgenspark has a unique and authentic charm that is partly influenced by the beauty of some of its peripheral buildings. Enjoy the shade of centuries-old trees, settle down in the deck chairs, relax at Lunchroom de Overkant and let the city pass you by.

History
Huijgenspark, named after the famous Dutch poet Constantijn Huygens, once marked the boundary with the built-up area of The Hague. For centuries, visitors travelling from Delft considered this the entrance to the city. The curved shape of Huijgenspark is still a reminder of the old road that once ran between the meadows.
The park was given its current shape in 1860. Chic residences, including the Logement Der Nederlanden, were built around the perimeter of the park at the end of the 19th century.
The park was renovated in 2002. The greenery was restored, the paving was renewed and classic street lighting was introduced. The renovation also included the addition of playground equipment for children.

Architecture
Huijgenspark consists of a large square surrounded by an abundance of trees and classical dwellings. Although many of the existing properties are older than Huijgenspark, there are also new buildings. Facing the park is an office building dating from 1921, which was originally built for Siemens and is currently known as DGM-Hof. A beautiful residence dating from 1934 and designed by the architect Berlage can also be admired in Huijgenspark.

Access
Huijgenspark is easily accessible by public transport. The location of Station Holland Spoor makes it easy to reach by train, tram and bus.