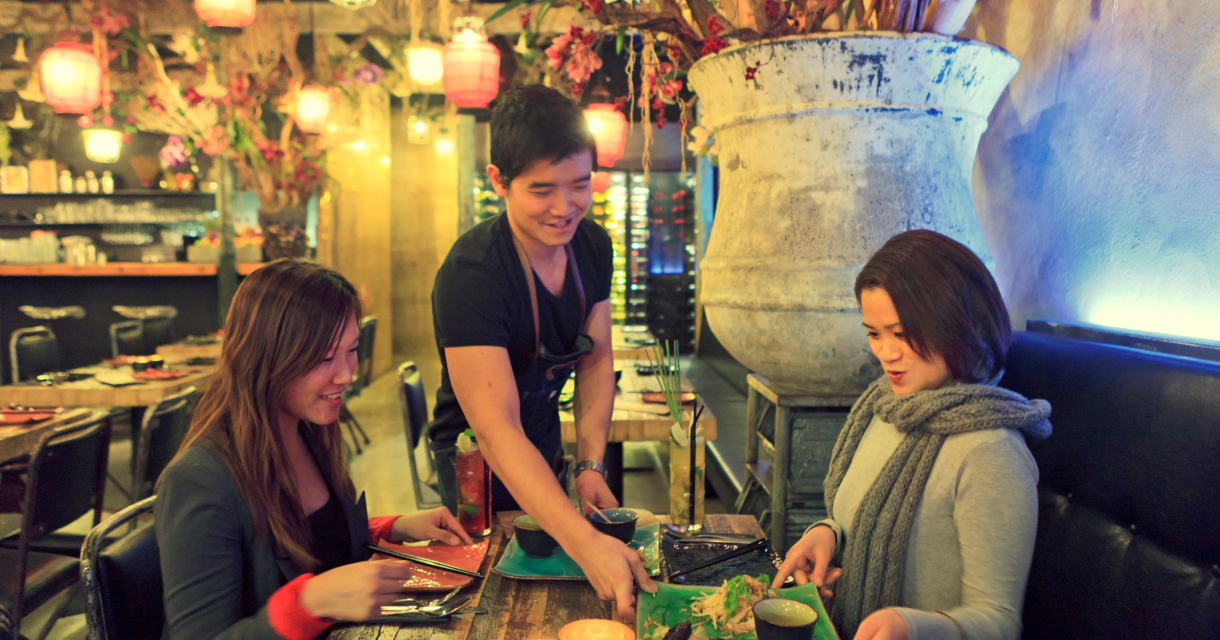 Little V is a trendy Vietnamese restaurant, located in The Hague's Chinatown. Little V stands for Little Vietnam.

Lovely atmosphere and special Asian kitchen
The interior of the restaurant is a mixture of modern and traditional design with industrial and Vietnamese elements. The kitchen uses a variety of traditional and unique spices to create a fresh, aromatic, and light meal. The food as well as the homemade ice teas and cocktails are served by a welcoming and professional staff. With its lovely atmosphere and special Asian kitchen, Little V is a perfect and affordable start of your evening downtown.

Mock Vietnamese food street
Next door to the restaurant is a true Vietnamese 'food street'. The space contains an array of stalls that work according to a healthy Vietnamese 'fast food' formula to allow visitors to experience 'life on the street'. You can come here to enjoy a wide range of rolls, soups and salads, which are freshly prepared on site. Life on the street is also reflected in the raw look: blistered walls, a pavement, corrugated roofs and a stall selling fresh products. The expansion enables Little V to accommodate 400 people, either inside or on the terrace.
Rabbijn Maarsenplein
The Rabbijn Maarsenplein is an impressive square in the center of The Hague. It is a bit hidden behind the New Church and the special Chinatown. The square offers a mix of cultures and a wide selection of quality restaurants, each with its own unique character. In addition, two Jewish memorials were placed in honor of the Jewish community in The Hague during the Second World War.