Favourites
Remove
The Hague is a great city for shopping. You will find beautiful department stores, the well-known shops, and also many small unique, local shops. We are happy to share some of our favorite shops with you.
Michael Barnaart
Michael Barnaart is a well known fashion designer from The Hague. His Mondrian dress is famous. He has two shops in the cozy Papestraat. One with beautiful dresses and one with gorgeous accessories.
Michael Barnaart
WAUW
WAUW literally means: Wild And Unique Warehouse. And that is exactly what it is; a shop full of special treasures and unique things. You don't go out here empty-handed! 

Bakkerij Hessing
Bakery Hessing is a family business where you can buy real Hague delicacies such as; 'Haagse Hopjes' (coffeecandy), 'Den Haagelslag' (chocolate sprinkles) and the 'Haagse Kakker', a tasty cake! You can't leave The Hague without trying a least one of these! 
Bakkerij Hessing

Akkerman
In the old part of the Passage, a type of covered shopping street, you will find Akkerman; the oldest pen shop in The Hague. They sell classic fountain pens and many colors of ink with funny names such as 'Shocking Blue' and 'Parkpop purple'.
Akkerman
Paagman
Paagman is more than just a great bookshop with a extensive collection. You can attend lectures there, for children there is Villa Paagman with books and toys and in the café you can read your new purchased book while enjoying a fresh coffee.
Paagman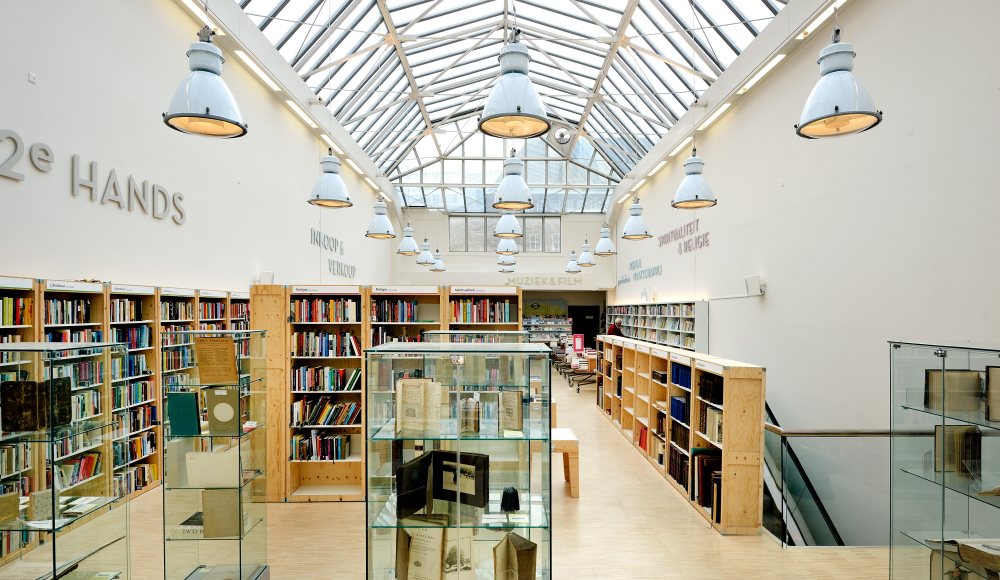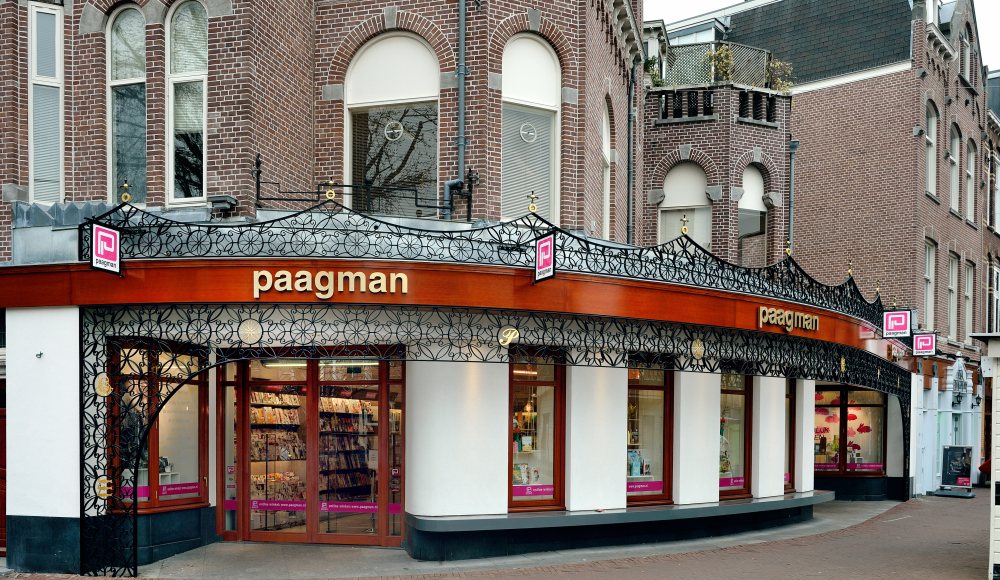 The Fine Store
The Fine Store is a beautiful minimalist decorated shop that sells sustainable and special design. From furniture to accessories, all products are quality pieces, made from pure materials.
The Fine Store

Little Green Shop 
This 'green pearl' is located in the trendy Zeeheldenkwartier with its unique, local shops. You will find here vintage accessories, plants and products from local designers. Little Green Shop is a small, sustainable department store.
Zeeheldenkwartier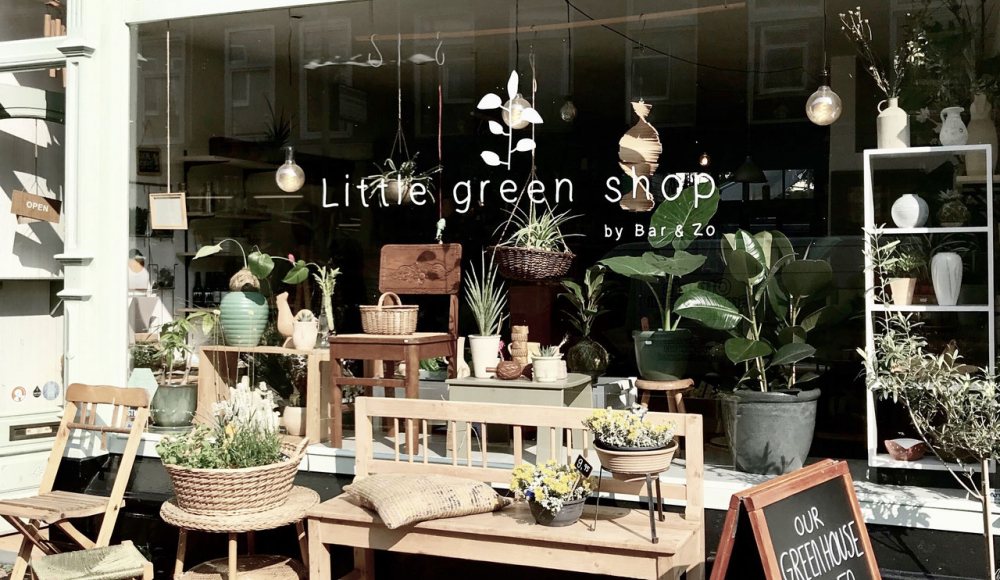 Op z'n Kop 
'Op z'n kop' ("Upside down") is a cozy coffee shop full of crockery, cheerful flower paintings, shabby chic furniture and vintage accessories. And what is extra special about this coffee shop: everything is for sale! From the chair you sit on, the plant on the table till the romantic flower cup from which you drink, you can take everything home with you! 

Bookstor 
At Bookstor, on beautiful Noordeinde, they have been selling special books for almost 100 years. You will definitely find a book you like. But you can also just enjoy a cup of coffee outside on the terrace opposite the palace Noordeinde or inside and in a beautiful monumental building.
Noordeinde
The Hague Info Store - Koningin Julianaplein 10
The Hague Info Store heeft een groot assortiment aan Haagse producten. Denk aan lokaal gebrouwen Haags Bier, Haagse Honing en Haags Zaad en heerlijke zeep. Vergeet ook niet de populaire Eau Eau Karaf of Beugelfles. Qua kleding zijn er T-shirts met de Haagse Skyline of met het wapen van Den Haag. Allemaal producten die leuk zijn om als cadeau te geven of gewoon lekker voor jezelf te houden als souvenir. Ook online te bestellen via de webshop.