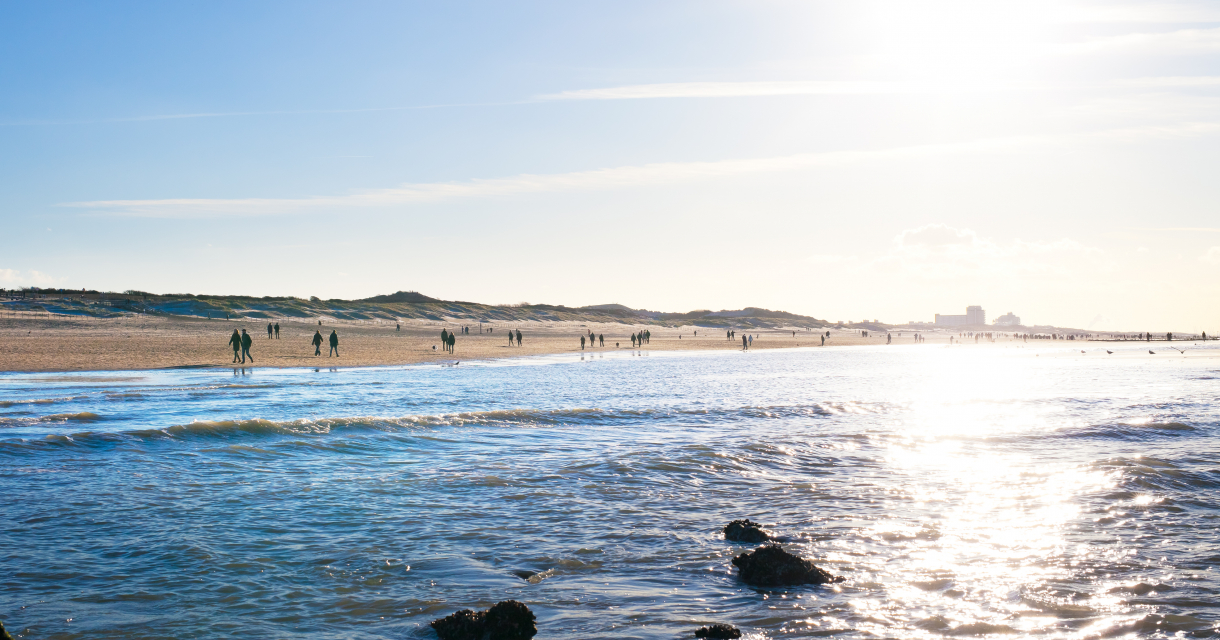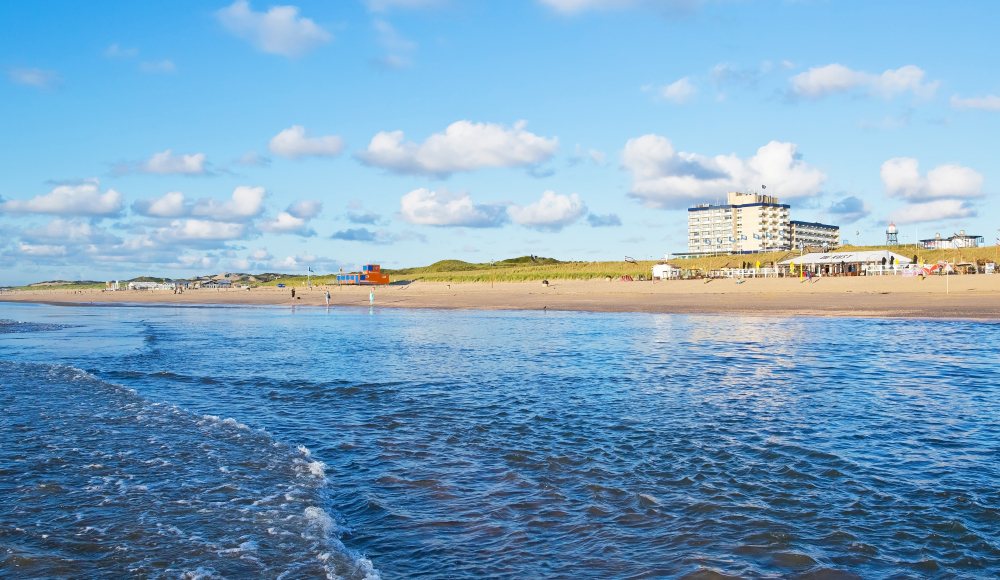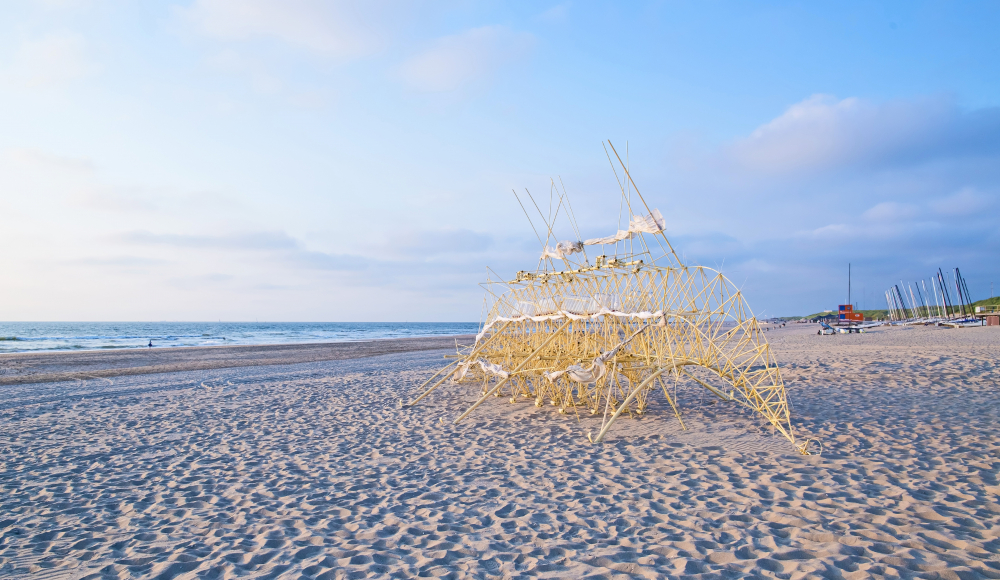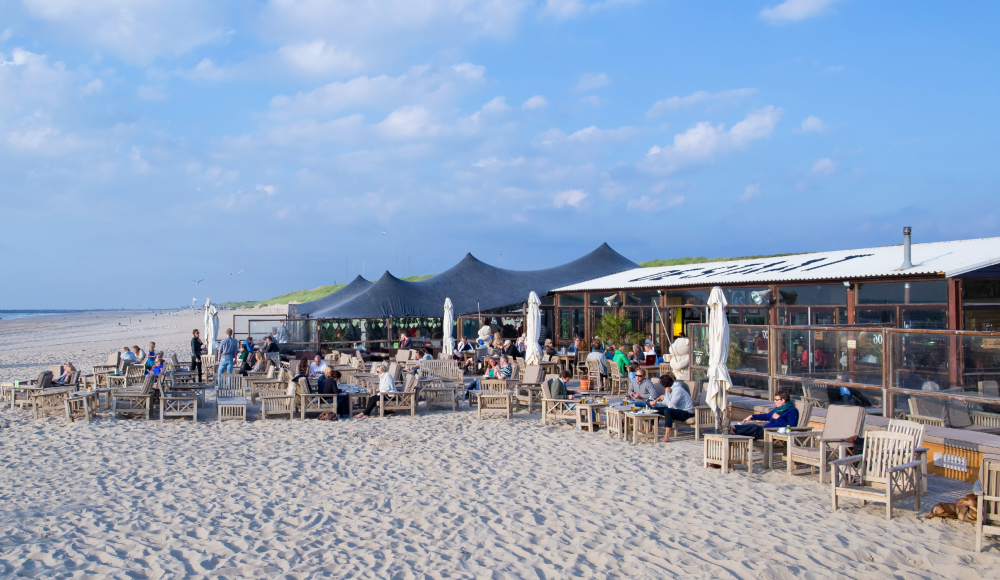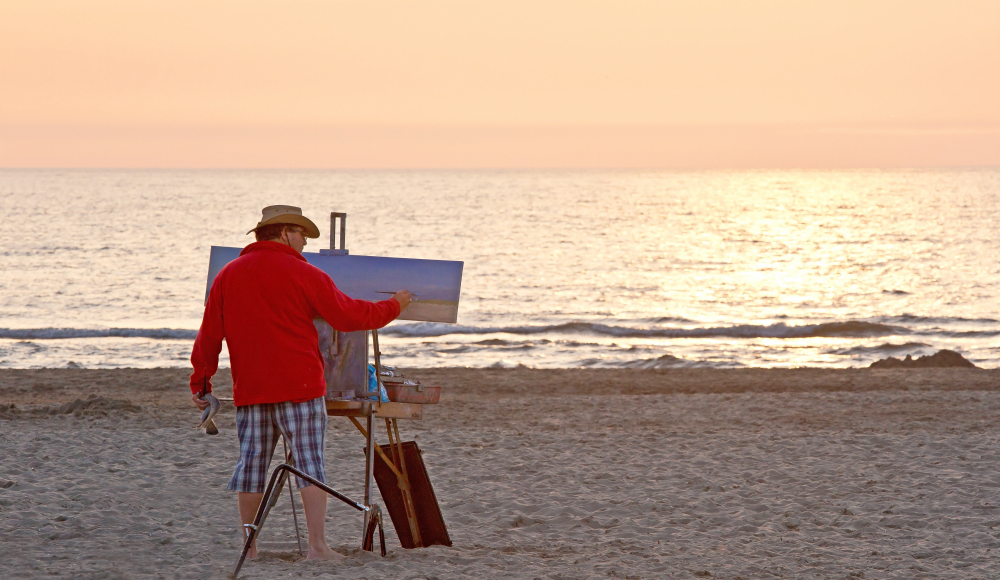 Zuiderstand (South Beach) is one of the most beautiful parts of The Hague. Local inhabitants also refer to it as the peaceful beach, and rightly so. This is the peaceful and secret alternative between Scheveningen and Kijkduin, located immediately behind the dunes and for anyone who loves the sea and beach. This is why you will mainly see The Hague locals here - in addition to tourists who sometimes manage to find their way here.

Authentic beach pavilions
During the summer, Zuiderstrand is the perfect spot for relaxing at one of the authentic beach pavilions with an open view of the magnificent sunset. The pavilions here are famous for their friendly personnel, delicious food and relaxed atmosphere. At pavilions such as Zuid, De Staat, De Fuut, De Kwartel and Millersbeach, you can regularly enjoy cultural activities, such as concerts, theatre performances and beach parties.

Zuiderstrand in the winter months
The beach clubs at Zuiderstrand are open from around March to the end of October. In the winter months Zuiderstrand is completely empty and visitors can enjoy an uninterrupted view from Scheveningen along to the Hook of Holland. Zuiderstrand is therefore the perfect spot for a wonderful, invigorating beach walk during this period. A taste of freedom!

Water sports at Zuiderstrand
Zuiderstrand is a perfect spot for waterspouts. Located between the South Pier Head and breakwater 39, and between breakwaters 35 and 36 are the two wave surfing areas of Zuiderstrand. There is a special zone for windsurfers between breakwaters 24 and 25. Kitesurfers can go to breakwater 37 and between breakwaters 23 and 25. Furthermore, at beach entrance 10 you will find Scheveningen Kitesurf School, where you can learn kitesurfing safely and independently.

Dogs and horses on Zuiderstrand
During the winter months (October - April) dogs are welcome everywhere on Zuiderstrand. However, dog owners must always carry a bag and scoop to clean up any mess behind them. Enforcement teams from the local council regularly check to make sure that beach visitors with dogs observe the rules and deposit dog excrement in the special waste containers.
From May to September dogs are prohibited from most parts of Zuiderstrand for the entire day. They are welcome on Zuiderstrand at night between 21:00 and 7:00. In addition, dogs are welcome at beach entrances 2 (Machiel Vrijenhoeklaan) and 9 (Kwartellaan) the entire day. The same applies: all excrement must be removed!
Similar rules apply to horses on Zuiderstrand: during the summer months horse riding is only permitted here between 21:00 in the evening and 7:00 in the morning. From October to May horses are welcome on Zuiderstrand the entire day.

Nudist beach
Various areas of Zuiderstrand are designated for nudist recreation: at the steps to the beach entrance at Laan van Poot and the entrance to the steps at Kijkerduin. Beach pavilions and toilet facilities are present on some beaches. Not all pavilions permit visitors to sit naked on terraces.

Lifeguard Post at Zuiderstrand
Safety on The Hague beaches is enforced by the Hague Lifesaving Brigade (HVRB). During the summer months, the lifesaving brigade operates at two lifeguard posts: one at Machiel Vrijenhoeklaan in Kijkduin and the other at Duivelandsestraat (beach entrance 10). The lifeguard posts are open every weekend from the end of May. In mid-July the main lifeguard post at Kijkduin is open on weekdays.

Directions to Zuiderstrand
Zuiderstrand borders on a beautiful protected nature reserve called Westduinpark. For this reason, beach entrances 6 - 11 at Zuiderstrand do not have direct access, which makes them easier to access on foot or by bike (via North Sea Route LF1). This also makes this beach a favourite among locals of The Hague.