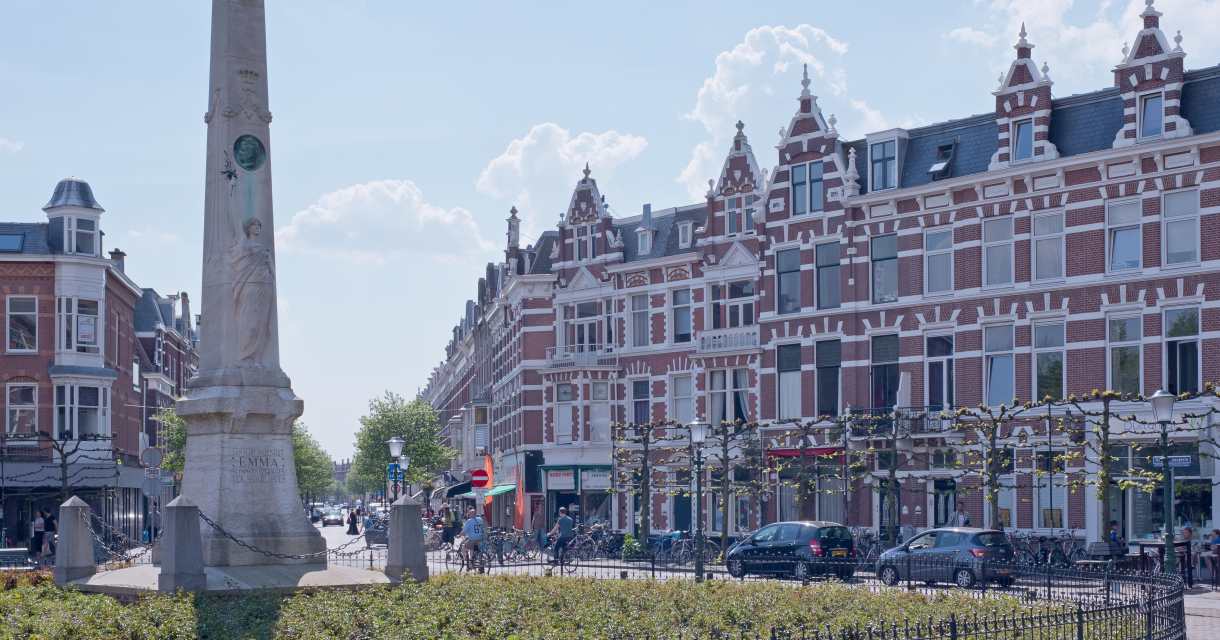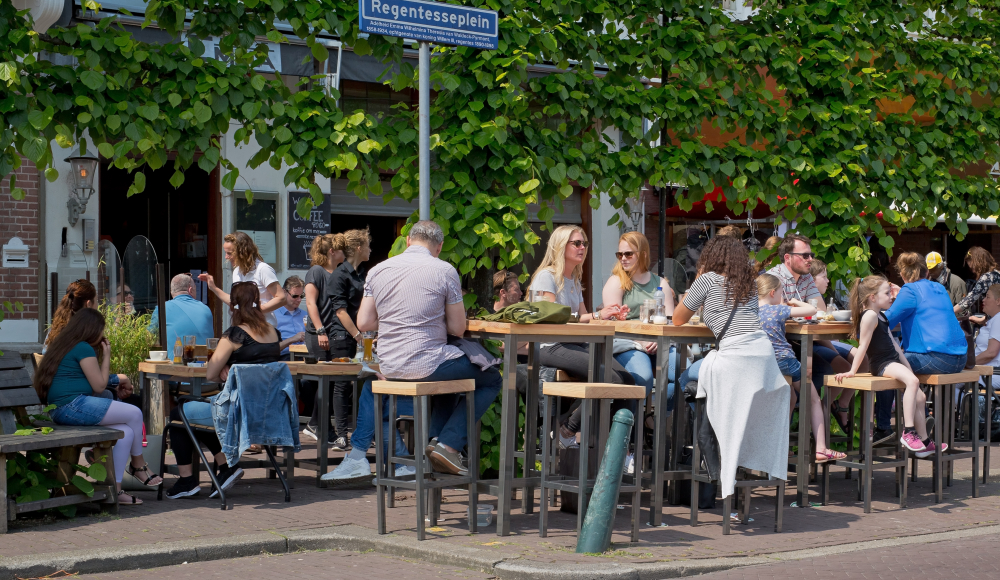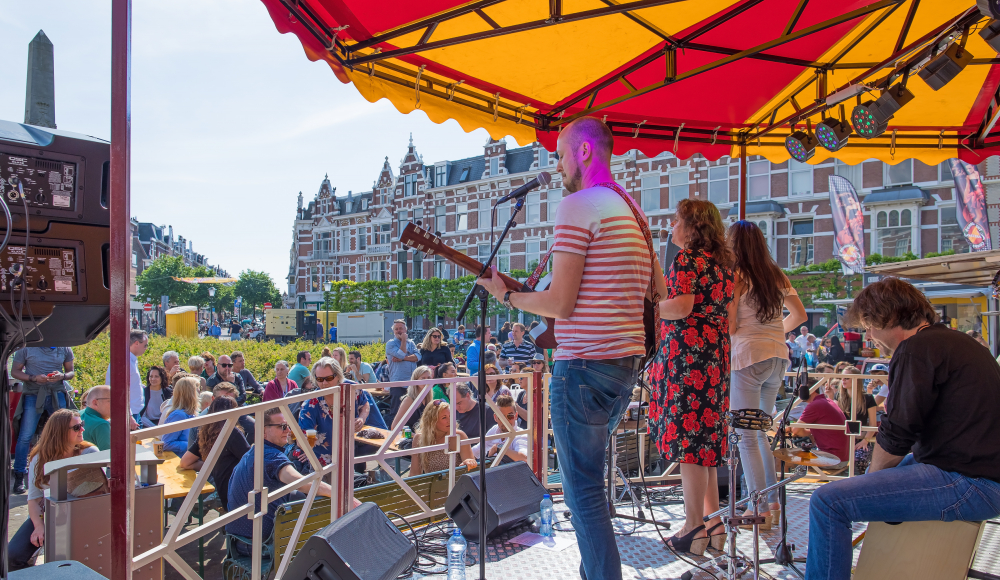 You will find Weimarstraat in one of the most multicultural neighbourhoods of The Hague. This fine, long shopping street is located at the end of Prins Hendrikstraat in the Zeeheldenkwartier, another well loved shopping area outside the city centre. Weimarstraat is renowned for its wonderful blend of charming stores, eateries and culture. In this street you can enjoy local delicacies and be amazed by beautiful exotic products. From Dutch herring to Palestinian tahini and from fantastic vintage furniture to unique gifts. With nearly two-hundred shops, Asian supermarkets, cafés and restaurants, shopping in Weimarstraat is absolutely wonderful!

Shops
Weimarstraat is one of the largest shopping zones outside The Hague city centre and extends from Koningin Emmakade to Valkenboskade. Many different retailers are located along the 1.5 kilometre shopping street in Regentessekwartier, one of the protected cityscapes of The Hague. From design stores to small specialist shops, from sports stores to gift shops, and from interior stores to galleries. Weimarstraat also offers a variety of locations for inner and outer personal care, such as a yoga studio, a natural hairdresser and a beauty salon. In the long shopping street you can also easily spend a whole afternoon of pleasant shopping: there is something for everyone and new stores are constantly being added to Weimarstraat. The following stores in Weimarstraat are definitely worth visiting:
BEER bikes: the specialist for cargo bikes, transport bikes, parent-child tandems, and so forth

Obertstadt: small music store specializing in accordions

RichArts: unique interior store with in-house furniture designs, interior accessories, lighting and gifts

Kali Tengah: tea and coffee store with a wide product range, including coffee roasted in The Hague

Jantje Stadszuivelboerderij: specialist in organic dairy products and superfood dishes

Bokstijn: the biggest party supply store in The Hague, and a family business for over a century
Dining and drinking
Weimarstraat is a multicultural dining area with diverse eateries, cafés and Asian supermarkets. From artisan ice cream to Mediterranean dishes and from Suriname take-away to lunch rooms with delicious home-made pies: in Weimarstraat foodies will be in their element. Our tips are
De Klap: pleasant eatery with a lovely terrace garden

Sint Joris en de Draeck: cosy restaurant and café with a terrace on the beautiful Koningsplein

Lolapalooza: this eatery is one of the neighbourhood's favourites and from breakfast to dinner offers all organic, fair-trade and home-made products.

Love & Peas: unique hummus restaurant, run by a Palestinian and an Israeli.

Emma: busy neighbourhood café and restaurant on the beautiful Neo-Renaissance style Regentesseplein

SpIJSsalon: artisan ice cream, delicious coffee and delectable rolls
Events
Weimarstraat is a shopping street where activities are often organized, such as regional markets and flea markets. The most important events are the annual summer festival and the Sinterklaas parade, which always passes through the street in November.

Theater De Nieuwe Regentes
One of the most unique parts of Weimarstraat is Theater De Nieuwe Regentes. Originally a swimming pool, the theatre is currently a neighbourhood-oriented theatre where art and culture exhibitions are held by, for, through and with the neighbourhood. The listed building contains a beautiful theatre hall, small unique rooms and a cosy tea room.

Insider tip
Around the corner of Weimarstraat, in Galileïstraat you will find one of the most beautiful city gardens in The Hague: Emma's Hof. The sustainably designed and publicly accessible garden provides a resting place for adults and a natural play area for young children. The inhabitants of the neighbourhood who maintain the garden also regularly organize small-scale events in Emma's Hof.

History
Weimarstraat was built around 1900, and is named after the Grand Duke of Saksen-Weimar-Eisenach. This German nobleman was a commander in the Dutch army during the Battle of Waterloo. At the beginning of Weimarstraat, between Koningsplein and Beeklaan, many beautiful examples of neo-architectural styles and eclecticism can be found. After Beeklaan, Art Deco and younger (commercial) building styles prevail. In 2000, the decision was taken to make Regentessekwartier an urban renewal zone and many streets were restored to their original glory. This was also the case for Weimarstraat. In subsequent years, Weimarstraat has grown into a popular shopping area. Regentessekwartier is now one of the nineteen protected cityscapes of The Hague.

Directions
Weimarstraat is located in Regentessewijk, which is easy to reach by car and public transport. From the city, you can drive through Koningin Emmakade/Waldeck Pyrmontkade into the neighbourhood, but can also reach Weimarstraat via the two diagonal streets, Regentesselaan and Valkenboslaan. The shopping street is one-way (towards the city centre) and offers sufficient parking, both in the street (free during the day in the neighbourhood) and in the parking garage near Albert Heijn in Valkenboslaan/Fahrenheitstraat. Weimarstraat is also easy to reach by public transport: trams 3, 11, 12 and bus 21 all stop in the shopping street.