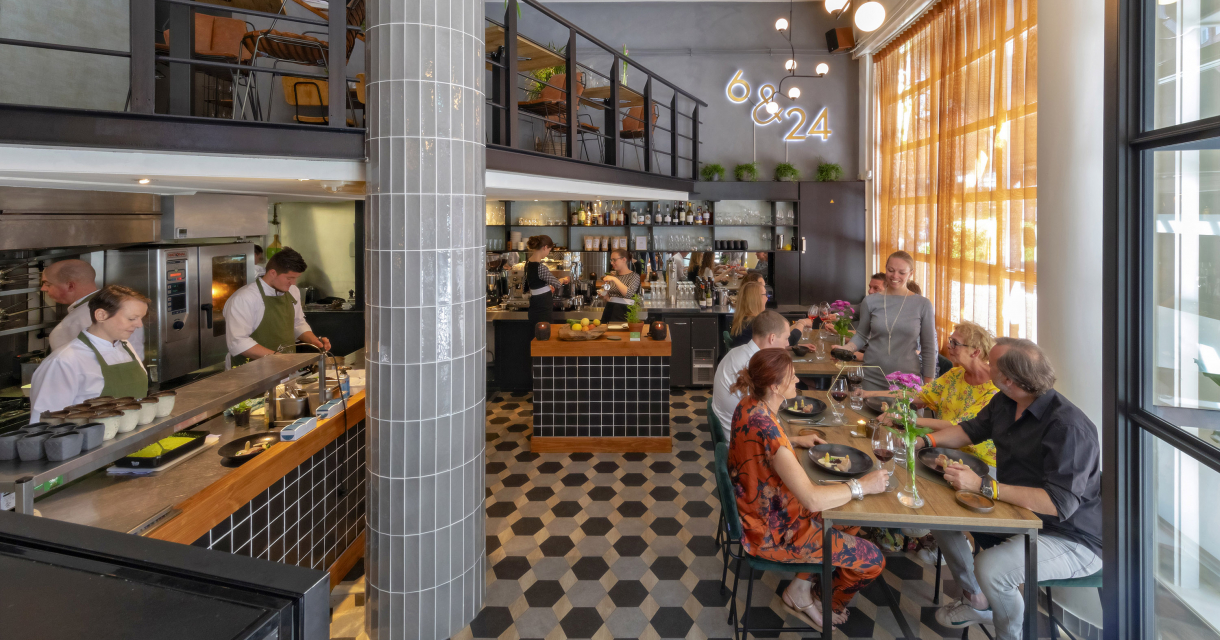 Favourites
Remove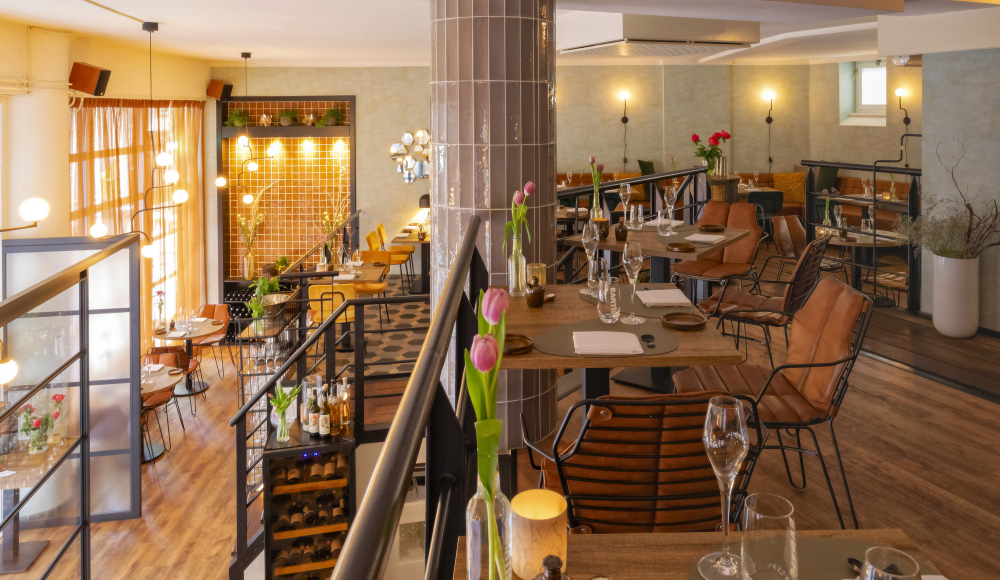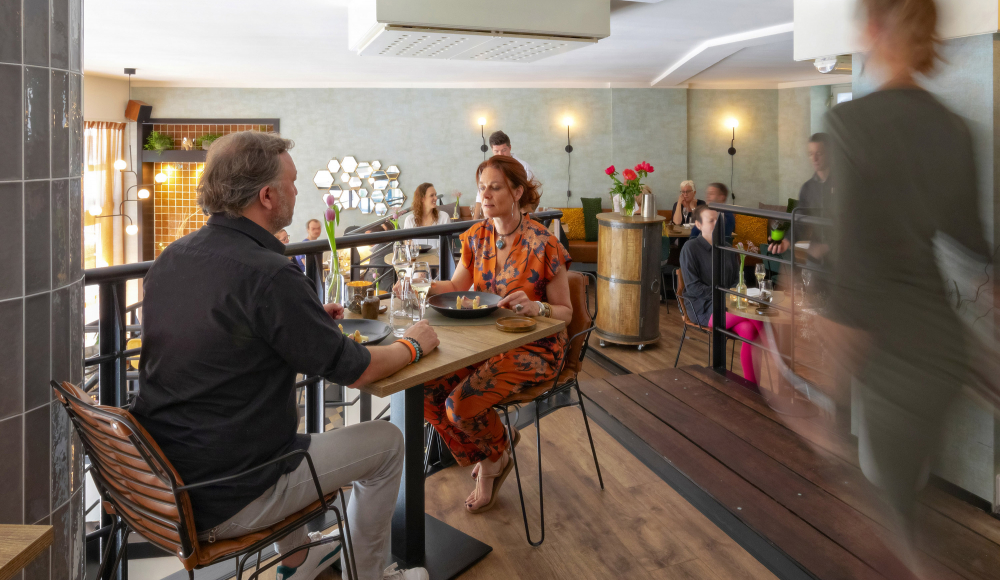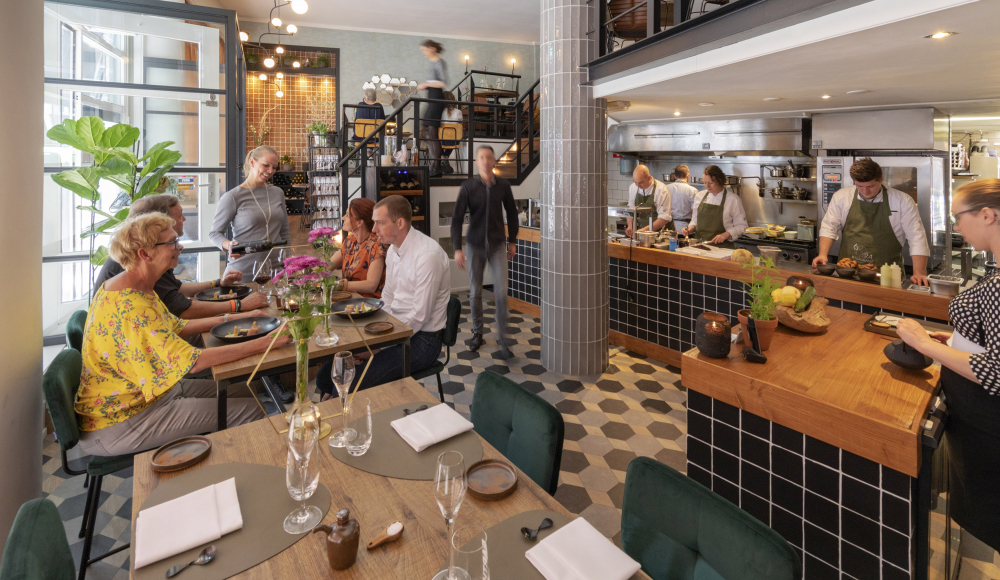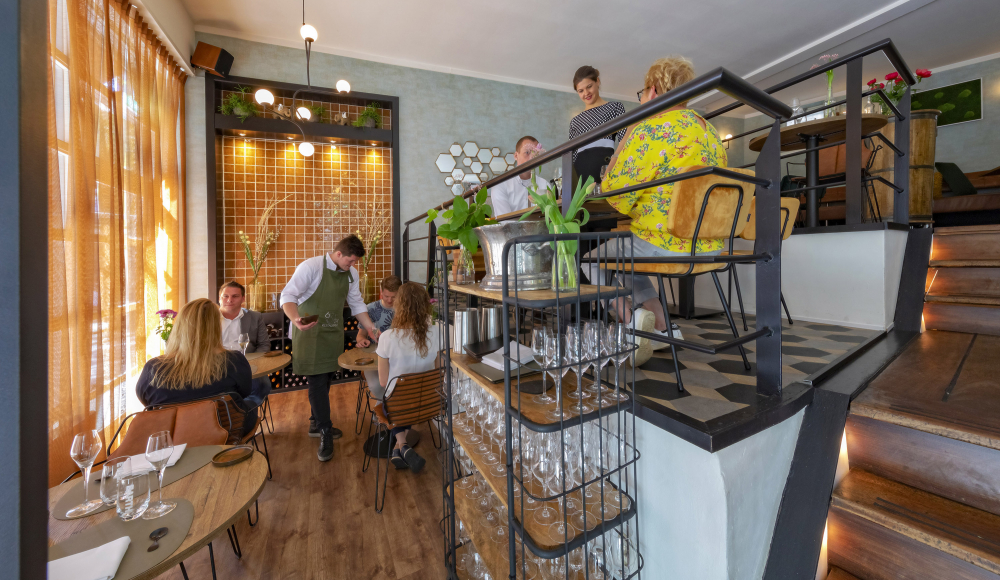 Restaurant 6&24 is a unique restaurant operating on a spectacular level. A restaurant with passion and love for food, wine and hospitality. In Restaurant 6&24 the most important thing is you as a guest. It is all about the total experience and what hospitality has to offer. The atmosphere is homely and relaxing and they cook at a high level with top quality products.

The Chef (Rik van de Laar) learnt from the best and in this restaurant you can see, taste and feel his own creativity. The Chef has a passion for nature and sources local products to work with in his kitchen. With not too many components you can taste how pure and clean the products in each dish are. On top of that Saskia de Kuijer and her team make sure everybody feels at home. With love she pours her fantastic wines which are available at an affordable price. Wines range from old worlds to new world.

Saskia de Kuijer and Rik van de Laar
Restaurant 6&24 has been opened since the 9th of January 2018. A dream come true for the owners Saskia de Kuijer and Rik van de Laar. They both have many years experience in Michelin star restaurants, with restaurant "de Librije" as a highlight. Rik van de Laar is the Chef. Cooking is his passion and his life. Starting from the young age of 12. Rik is inspired by nature and what it has to offer. Saskia de Kuijer (maitré dî and sommelier) was born with hospitality in her blood. She makes sure that everybody has had an amazing evening and that's what makes her day complete. 
She has passion and love for wine and complimenting this with the food is central in this restaurant.

The Kitchen
At restaurant 6&24 you will find a daily changing 3 course lunch menu (except for saturday) The restaurant also offers the "6&24" menu with a diversity of flavours and creative dishes. This menu is with meat and fish dishes. There is also an option of a vegetarian menu, with many products grown in Holland. Both menu's come with a choice of 4, 5 or 6 courses. Aside from the menu's you can choose from the a la carte menu with cold and hot starters, main courses and desserts. The a la carte main dishes are unique in the way that you can have a choice out of 2 garnishes containing different elements per dish. You choose your favourite flavours and the Chefs will put together a top dish for you.

The wine
Within this restaurant wine and food pairing is very important, they put a lot of effort to find the perfect match. With all of the menu's you can order a wine pairing. The restaurant also has an amazing wine list with at least 100 items which are all divergent in taste, drapes and countries. Good wines for a affordable price.

Chefs table
Are you looking for a unique experience? In this restaurant there are also 2 Chefs tables. These tables are directly next to the open kitchen. This gives you the opportunity to see everything from first hand and to ask as many questions as you want. If you want to sit at this table you only need to tell the Chef what you can't eat and how many courses you prefer and the Chefs from the kitchen will give you an experience you will never forget. You can sit at the Chefs table from 4 people to maximum 8 people. These tables you can only reserve by telephone.

Reservations
With this restaurant you can reserve a table online, you can use this link or visit the website. A reservation online is only possible for maximum 6 people. From 7 people you can contact us by telephone. From 7 people, restaurant 6&24 only serves their menu. If there is no table available online, always give it a try by giving a call!

Accessibility 
Restaurant 6&24 is situated on the Nobelstraat 13, a side street off of the trendy Prinsenstraat. The Nobelstraat is situated at the Historical Hofkwartier van Den Haag. The restaurant is easily accessible with public transport. Tram stop "den haag Gravenstraat" for tram numbers 6 & 16 is only 300m away. Tram stop "Grote Markt" for tram numbers 3 & 4 is only 600m away.
Beside that there is also a parking garage " q-park torengarage" just around the corner. And you come by bike, there is an guarded bicycle parking just a few meters from the restaurant. You can always ask for directions inside if you cant find it.