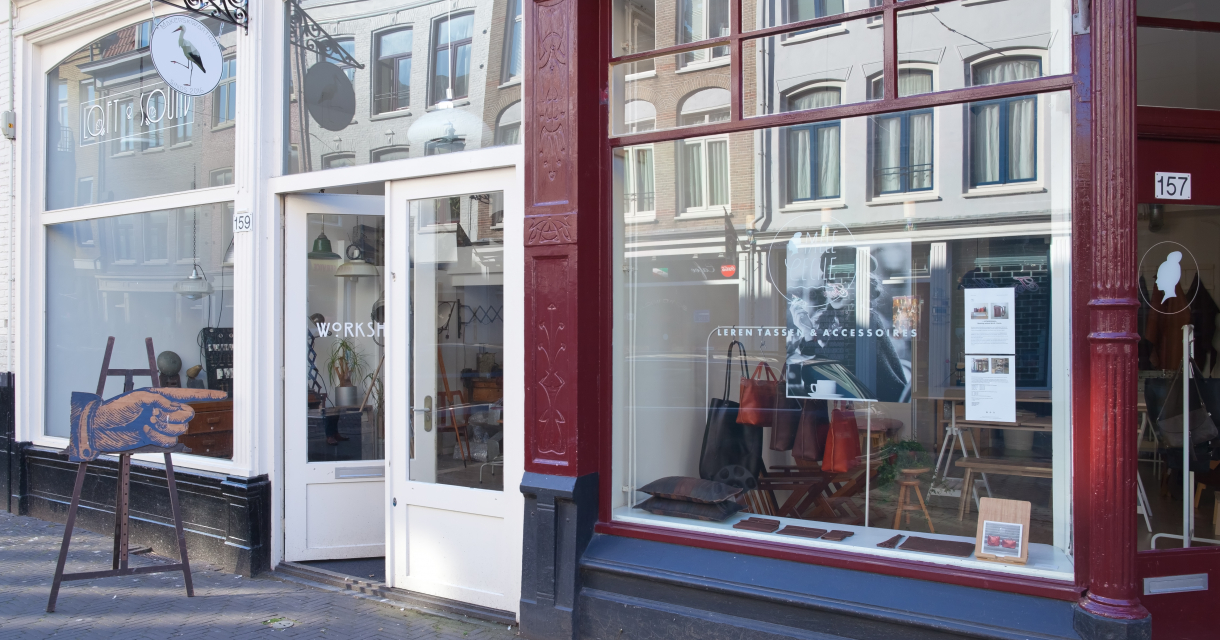 Favourites
Remove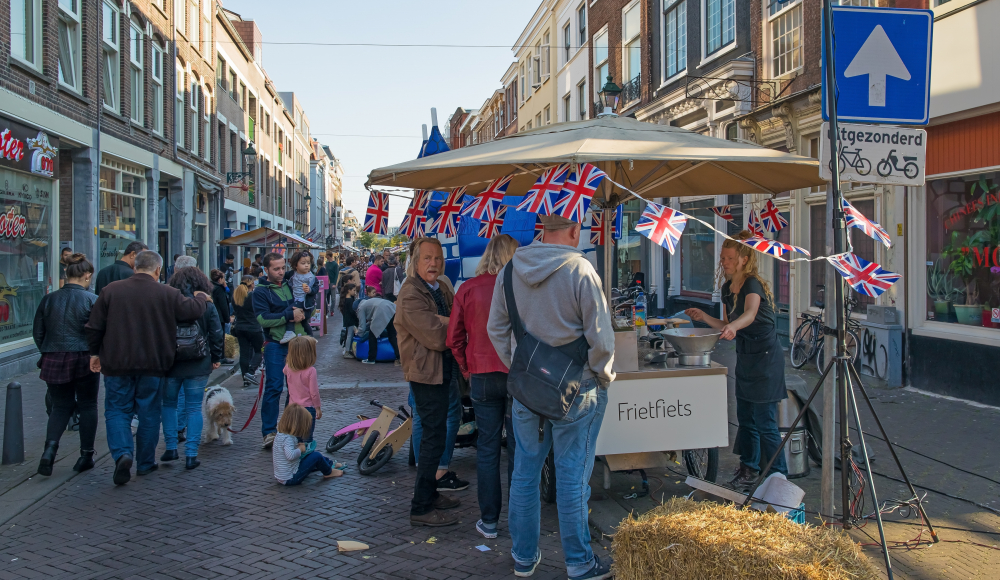 Hidden away near the Grote Markt on the outskirts of The Hague city centre is Boekhorststraat. Just as easy to reach as other main shopping streets in the centre, but a lot quieter. The keyword here is 'specialist' with many small specialist shops and a wide selection of eateries. The street has also been described as the Jordaan of The Hague: it is the only working-class-neighbourhood shopping street in the city centre. Come take a look and be surprised by the versatility of Boekhorststraat!

Working-class conviviality with an edge
Boekhorststraat is located in the city centre of The Hague, but its appearance doesn't make you feel as if you're in the middle of the city. This authentic working-class neighbourhood exudes conviviality and vibrancy. The surprising mix of unusual and unique shops makes a stroll through Boekhorststraat feel like a journey of discovery. The cultural mix of different eateries enhances that feeling.

Shops
Boekhorststraat is the place to be if you are looking for an alternative to store brands. You won't find any large supermarkets or chain stores here: on the contrary, it is full of specialist stores and smaller shops. From carpet and wallpaper to art and vintage clothing, you can find it all here. A few must-sees in Boekhorststraat:
Vinyl Grove: an expert in LPs
Wings Armystore: specialist in military items
Het Bandenhuis: beautiful bike shop dating from 1918 with unique products
Bibeloo Depot: purchase and sale of antiques, jewellery, furniture and curiosa
Studio Joske: hand-made furniture with a quirky twist
 
Dining and drinking In Boekhorststraat you'll find restaurants and cafés with tastes from all four corners of the world: Oriental, Suriname, Mediterranean and traditional Dutch. Everything from a quick snack to a sumptuous dinner.
New Meyva: serving authentic Suriname rolls and dishes for over twenty years 
Casa Galo: sweet and savoury Portuguese delicatessen
De Zeespiegel: Traditional Dutch fishmonger with Moroccan influences
Dorst Craft Beer: beer specialist shop that is definitely worth a visit
Sababa Food Gallery: delicacies from the Mediterranean kitchen
Events
Every year on Koningsdag the Oranjemarkt is held in Boekhorststraat. Unlike many other places in The Hague there is a street fair here instead of a flea market. The entire street is lined with market stalls, manned not only by business owners from Boekhorststraat but also by many others from elsewhere.

History
Boekhorststraat has a rich history. When the Schilderswijk neighbourhood was built in the middle of the nineteenth century it gave the street a major boost. The residents of Schilderswijk used adjacent Boekhorststraat as a walking route to the city centre. While there were clear plans in the twentieth century to popularise the street among affluent residents, this turned out to be challenging. During the nineteen seventies and eighties, the street fell into disrepair and many shops closed as a result. In 2008 the street was revived by means of subsidies and a well-devised plan. Since that time, the shopping street has been on the up: in the past few years an increasing number of trendy, distinctive stores have moved to Boekhorststraat.

Insider's tip
Located right behind Boekhorststraat is the only remaining genever and liqueur distillery: Van Kleef. This off-licence shop is one of the oldest companies still operating in The Hague. Visit not only for 'Bruidstranen' or Hague whisky but also for a unique story. The friendly owner is able to tell a wonderful story with each liqueur or genever and is passionately entertaining when it comes to the business and its origins.

Directions
Boekhorststraat is easy to reach thanks to its central location. The street runs from Prinsegracht to Zuidwal. If you are travelling by public transport you can take various trams (2, 3, 4 en 6) and get off at the Grote Markt underground tram stop. Boekhorststraat is a few minutes' walk from here. Several buses also stop here at the street-level Grote Markt stop. By car you can drive into Boekhorststraat from Prinsegracht. Parking in the shopping street is also possible, but is paid during most of the day. The nearest parking garages are City Parking and Lutherse Burgwal. Both garages are open 24 hours a day and are situated a short distance from Boekhorststraat.