Favourites
Remove
The Hague has so many nice places to enjoy a delicious lunch. There are so many nice lunch places in the city and at the beach. From fresh fish to vegan, The Hague has it all! Where to start, what to choose? Check the tips for lunchspots in the city or on the beach of Scheveningen.
The Shore - Strand Noord 2a
The Shore is a trendy surf hotspot and a lovely place by the sea in Scheveningen where you can eat the most delicious pancakes. Everything on the menu is organic and sustainable. You mainly come across locals here.
Greens - Kapelweg 18
In the beautiful Westbroekpark you can enjoy delicious food in a greenhouse at Greens in the Park. The ingredients of the dishes come directly from the their vegetable garden. It doesn't get any fresher! Combine your lunch with a walk through the beautiful rose garden in the park.
Plenty - Piet Heinstraat 37
At Plenty you enjoy 100% vegetable dishes while you sit comfortably in the white atmospheric "living room". A true hotspot in the trendy Zeeheldenkwartier. Their cinnamonrolls are to die for!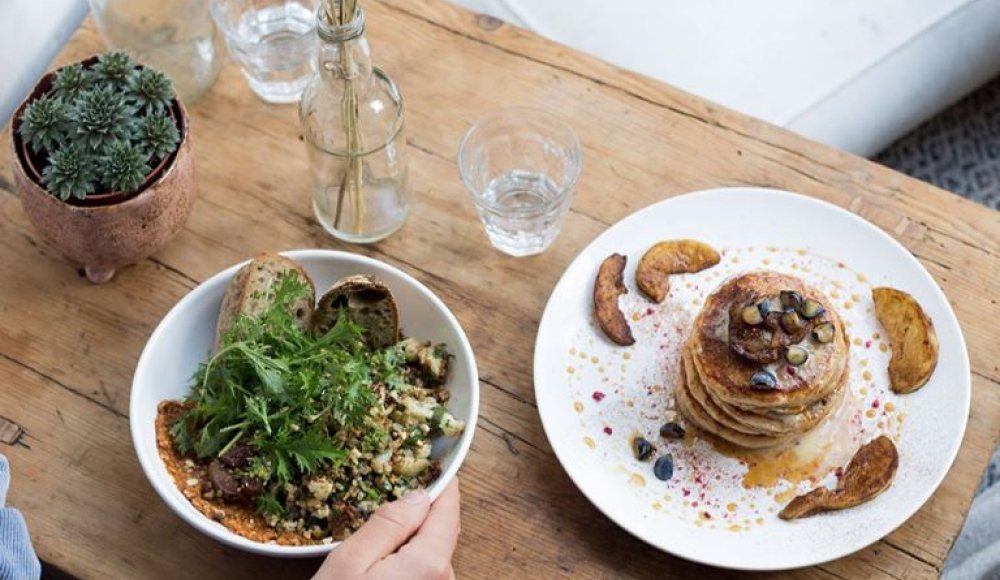 Palmette - Plaats 27
You can find a little bit of Paris in The Hague at Palmette. This beautifully decorated restaurant, with a very Instagramable wall, has a refined menu with a lot of special French dishes. 
Bleyenberg - Grote Markt 10
Bleyenberg is the place to be to enjoy a nice lunch in a trendy, green industrial environment. On the menu you will find many 'feel-good dishes' such as avocado toast with feta, crunchy chicken burger or tempura fish tacos.  And if you hang around long enough, you can go straight to the rooftopbar for cocktails.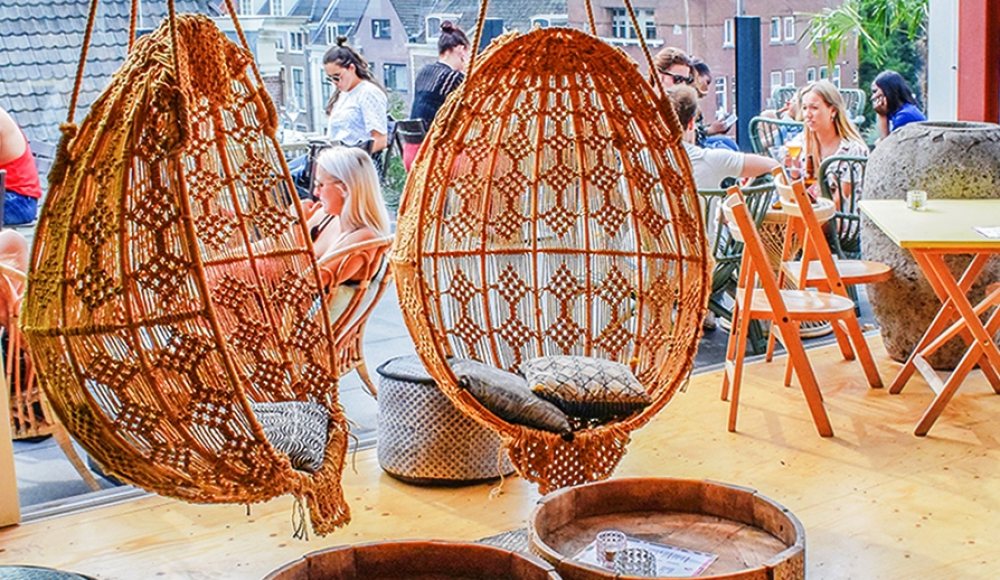 Wiener Konditorei - Korte Poten 24
In this original Viennese pastry shop, located in de city center for more than 75 years, you can enjoy home-made cakes and typical Viennese pastries. But you can also have a delicious lunch there. And 2 apple strudels also count as lunch too don't they?
Haver - Reinkenstraat 103
Haver is a friendly and homy place in cozy Reinkenstraat. On the extensive menu many international dishes. Prices are also friendly.
Capriole Café - Fokkerkade 18
In this former paint factory in an industrial area (The Binckhorst), you can enjoy a tasty lunch at Capriole Café. Inside the minimalist-style café (with its own coffee roaster!) Or outside or on the waterfront terrace.