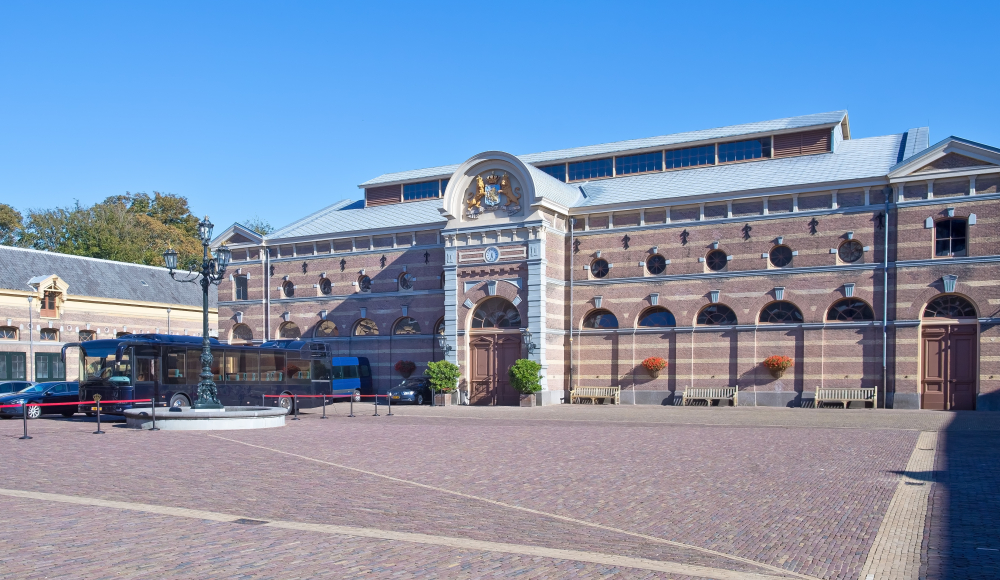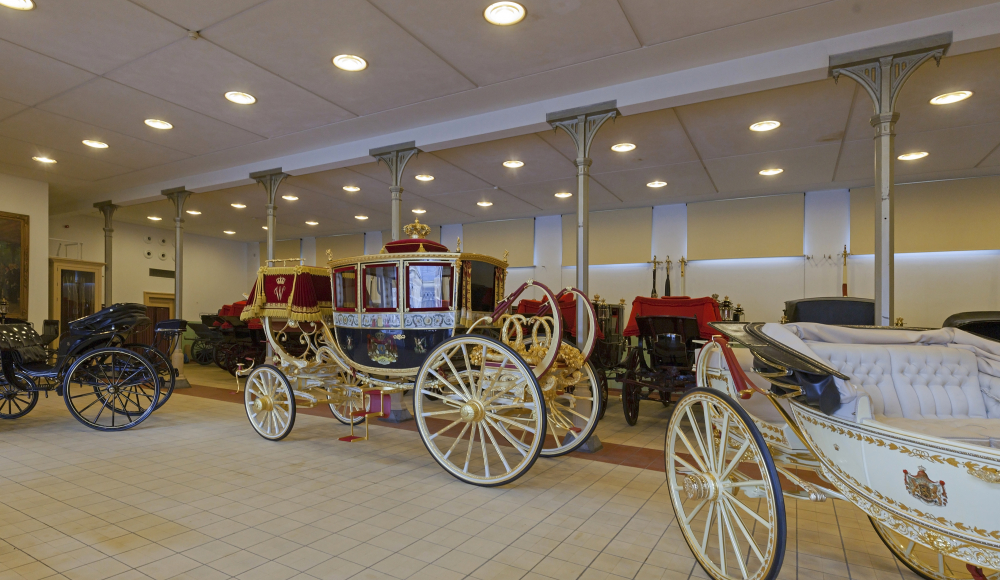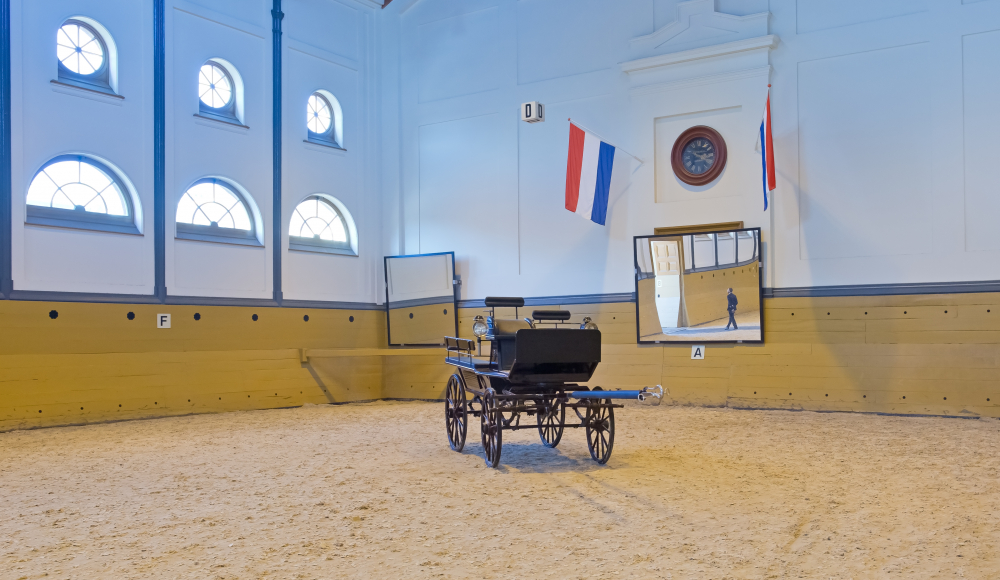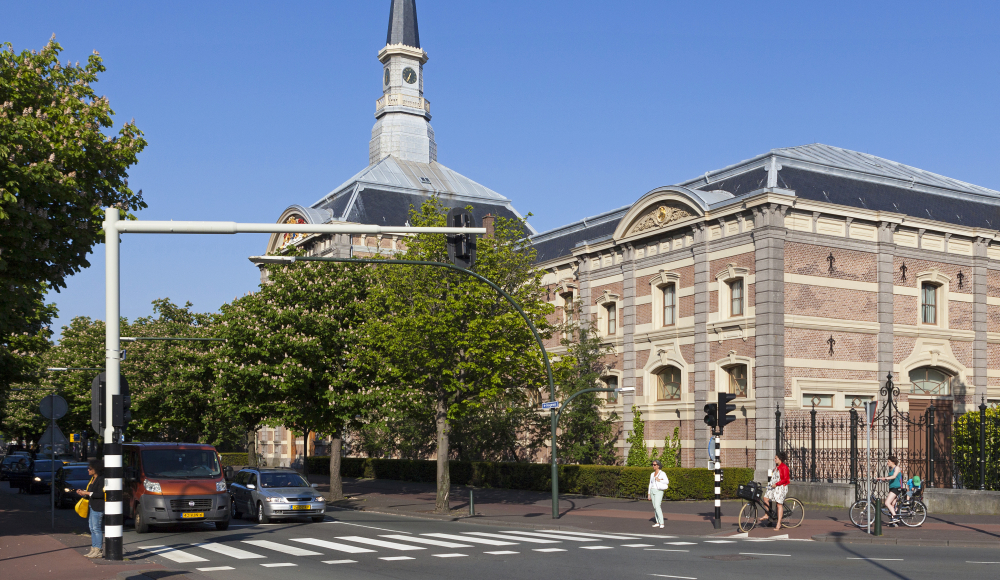 The Royal Stables in The Hague are home to the many carriages of the Royal Household. The most famous is of course the Golden Carriage. The Royal Stables are not accessible to the public. The Royal Stables are part of Noordeinde Palace. The unique, eclectic style stables were designed by H.P. Vogel. Although the stables can only be admired from outside, during a day trip to The Hague a visit to Noordeinde Palace, the Palace Gardens and the Royal Stables should not be missed!

Royal Stables
The Royal Stables are part of the Civil Household Services of the Royal Household. The Equerry is responsible for the daily management of the Royal Stables. He is responsible for the royal entourage during Prince's Day (Budget Day) and on other occasions. The present quarters at Hogewal in The Hague came into use in 1879. 

Royal carriages
In 1815, King William I established the Royal Stables to provide transport for the Royal family and the royal household. They contain the horses that belong to the Royal Household and since 1898 the most unique Royal coach: the Golden Carriage. The Golden Carriage was a gift from the people of Amsterdam to Queen Wilhelmina, when she ascended to the throne at the age of 18. The Golden Carriage is made of wood and is covered by a layer of gold leaf. The images on the carriage have countless allegorical symbols. The Golden Carriage is only used once a year, on Prince's Day (opening of the parliamentary year).


Accessibility
The Royal Stables are easy to reach by car, tram or bike. Multiple parking options are available in the vicinity, such as Parking Noordeinde in Heulstraat and the Parkstraat parking garage in Oranjestraat. The Royal Stables are a fifteen-minute walk from Den Haag CS railway station. A number of trams also stop at Kneuterdijk, which is a few minutes' walk from Hogewal, where the Royal Stables are located. During the summer the Noordeinde Palace and the Royal Stables are open for visits.