Favourites
Remove
There are several specialties & delicacies of The Hague that exist typically from The Hague, something that you should definitely try and where you will definitely get butterflies in your stomach from! Do you want to know more about the products and where to buy them. Are you ready? Just scroll!
Haagse Kakker (Currant cake from The Hague)
Bakery Hessing has been baking its bread, pastries and cake for The Hague for 3 generations. In addition, the bakery is also known for its typical The Hague delicacies such as the Haagse Kakker (currant cake), Haagse Ooievaar Koekjes (butter biscuits), DenHaagelslag (yellow and green hundreds and thousands) and the Chocolate Jantjes (luxury chocolates).
The Hague Kakker is a generously filled currant bread filled with almond paste, cinnamon, butter and nuts. For many it is a household name in The Hague. These delicacies can be ordered from the Bakery Hessing website or are available at The Hague Info Store.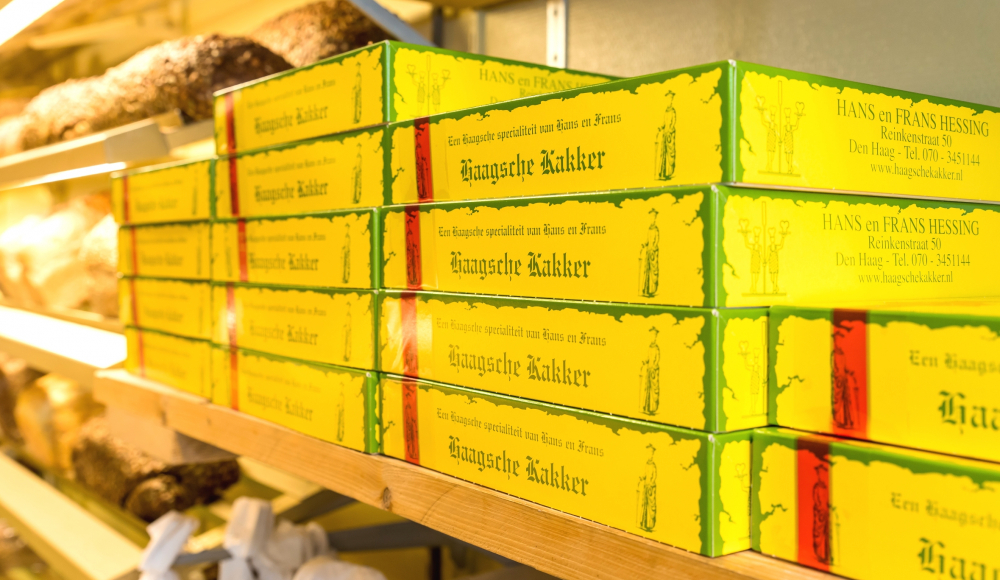 Van Kleef 
This is the only remaining gin and liqueur distillery which can be found in the centre of The Hague better known as Van Kleef. Here you can not only walk in for 'Bridal tears', Kruìde Baggâh and The Hague whiskey but also to hear a special story. The cordial owner knows a nice story for every liqueur or gin and tells it passionately and with a sense of humour about the company and its origin. The distillery was founded in 1842 and that becomes obvious when you enter: the property exudes craftsmanship, complete with rows of drink barrels.
Van Kleef also offers various packages and there are possibilities to get a tour with a private guide who will tell you more about the equipment, history of the distillery and the drinks produced.
The Hague Info Store has a small range of Van Kleef liqueurs and other products. The Cream nut and Creme Caramel liqueurs are both delicious with pastries, ice cream or desserts. In addition, the H2O Jug and key ring are also available.
Come and taste the tastiest liqueurs here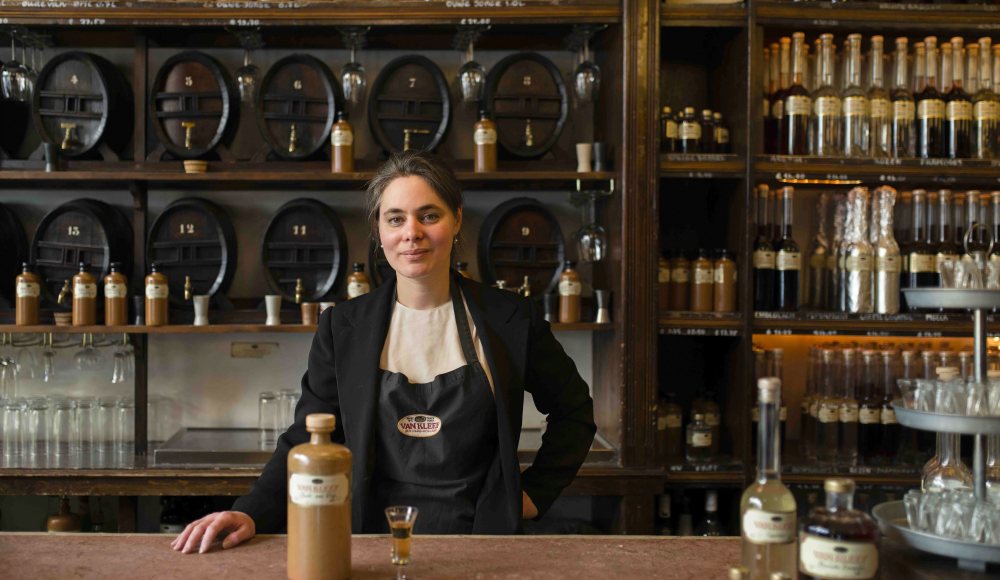 Haagse Hopjes (Coffee sweets)
This Hague candy is named after Baron hendrik Hop who lived on the Lange Voorhout until 1801. The Baron was a great coffee lover. The story goes that one night he left his cup of coffee with sugar and cream on the stove and the next morning it had turned into caramel. The Baron really liked those coffee-flavored chunks of sugar. He asked his downstairs neighbour if he could make chunks of coffee and so they were shaped and named after the Haagsche Hopje since 1880.
Are you a big fan of the Haagse Hopjes or are you curious about this delicious sweet? Check out the shops below where they are available.
Where can you eat traditional Dutch pancakes in The Hague?
Traditional Dutch pancakes or poffertjes (small pancakes) are delicious treats that are also very popular with children. You may enjoy this Dutch dish in the city or by the sea. View the locations below where you can enjoy them.
Pavilion Malieveld: located at Malieveld since 1941 and within walking distance of the central station and the city centre is Paviljoen Malieveld located where you can eat delicious pancakes but also poffertjes (small pancakes) and waffles and that with a view of the Hague skyline.

At Oma Toos located at the second Inner harbour in Scheveningen, you can obtain typical dishes like Grandmother used to make such as the typical Dutch pancake. Grandma Toos is a grandmother born in The Hague, with whom the delicious Dutch food would always be traditionally served out at the table. The goal is to introduce you to this child-friendly restaurant to these old, well-known, unique recipes from Oma Toos such as stew, poffertjes (small pancakes), waffles and of course a wide range of pancakes.
Here you may eat typical Dutch dishes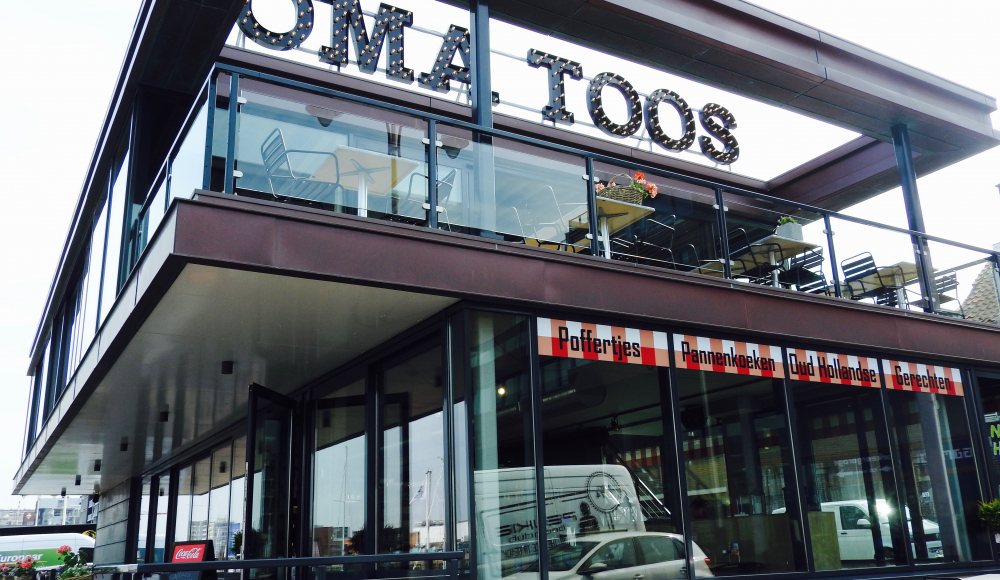 The Hague Dungelmann Croquette
One thing should not be missing on your visit to The Hague, which is a delicious Dungelmann Croquette or another fresh sandwich from their range. Dungelmann is a big concept in The Hague and that dates back to many years ago. If you visit The Hague and see a long queue at the Nieuwe Passage or the Noordeinde then you can already guess that there is such a delicious Dungelmann Croquette or Broodje Bal (meat ball in a bread cake) available.
Two Classics
Dungelmann's croquettes have been famous in the royal town and surrounding area for years. From road worker to taxi driver and from minister to ambassador, they all appreciate the croquettes for their taste. Thus, the Royal croquet was introduced in 2012. This is prepared with beef ragout and fresh cream and butter and tastes great!
The meatball in a bread cake is also a hit in the culinary field of The Hague. The taste and recipe has been Dungelmann's secret and success for years. The meatball has won several awards and for good reason because it is delicious! Wondering where you can enjoy these culinary classics in The Hague? View the locations below.
Dungelmann Butcher Noordeinde
The Hague Culinary Classics can be found here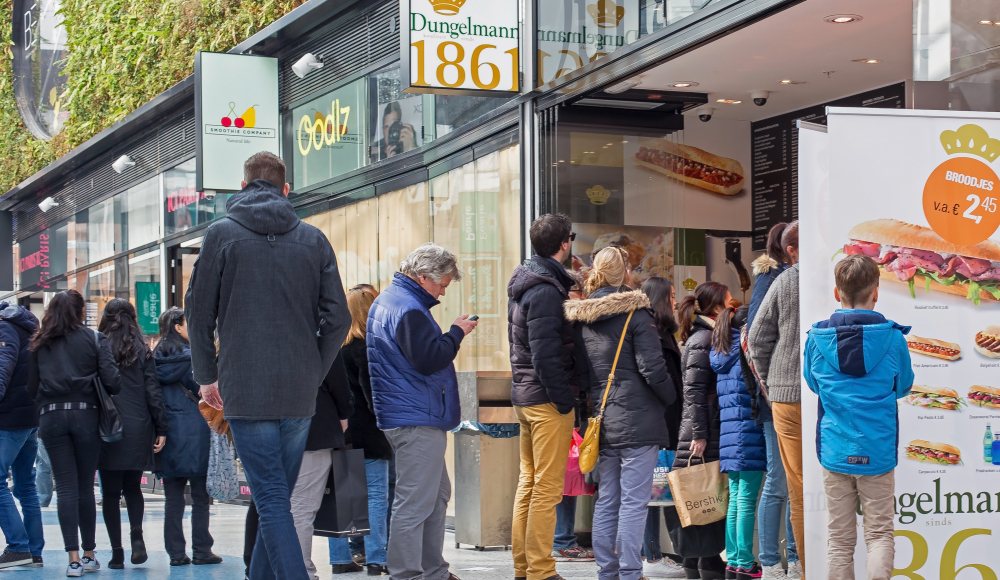 Dudok Apple pie
Have you ever heard of the Dudok apple pie? Well we can tell that this is the tastiest apple pie from the bakery of Dudok. In addition to the Dudok apple pie, there are other delicacies from their own patisserie, such as red velvet cake, chocolate truffle cake, carrot nut cake and muffins. These are made fresh and are prepared with natural ingredients. Come along and try a bite?
Did you know that the Dudok apple pie can also be enjoyed at various restaurants in The Hague and that they are available at many Albert Heijn supermarkets?
Score the best apple pie here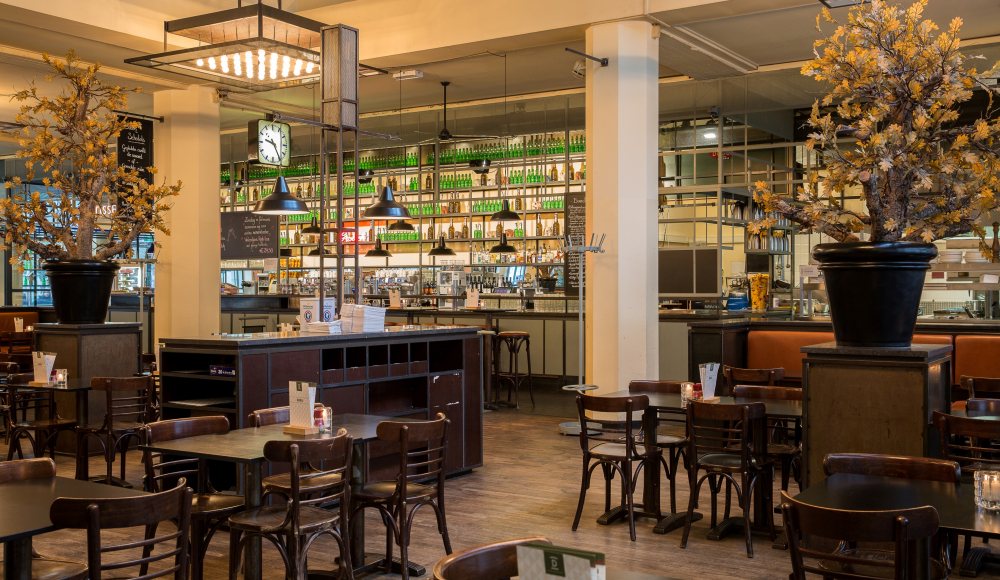 Maison Kelder
Bekend in Den Haag en de verre omgeving... een echt Haags begrip! Hazelnoottaart van Maison Kelder wie kent deze taart nou niet? Al meer dan 85 jaar wordt deze taart met de hand, volgens authentiek recept, bereid. Maar ook voor heel veel andere lekkernijen kun je hier goed slagen. Bezoek een van de winkels of bestel eenvoudig in hun webshop 
De Hazelnootgebak van Maison Kelder is een begrip in Den Haag
Cod in batter
At many locations In The Hague you may eat fish. The harbour in Scheveningen is the perfect place to enjoy fresh fish and be surrounded by a beautiful view of the sea and that of the harbour of Scheveningen.
Why not try a tasty fish at the following fish restaurant:
Did you know that you can also enjoy tasty herring at the herring stall in front of the Parliament buildings (Binnenhof)? It is extremely popular with many local and famous politicians, but also with foreign tourists. Pay attention to your tasty fish because before you know it, it might be hijacked by the seagulls!
Here you will find the best fish restaurants