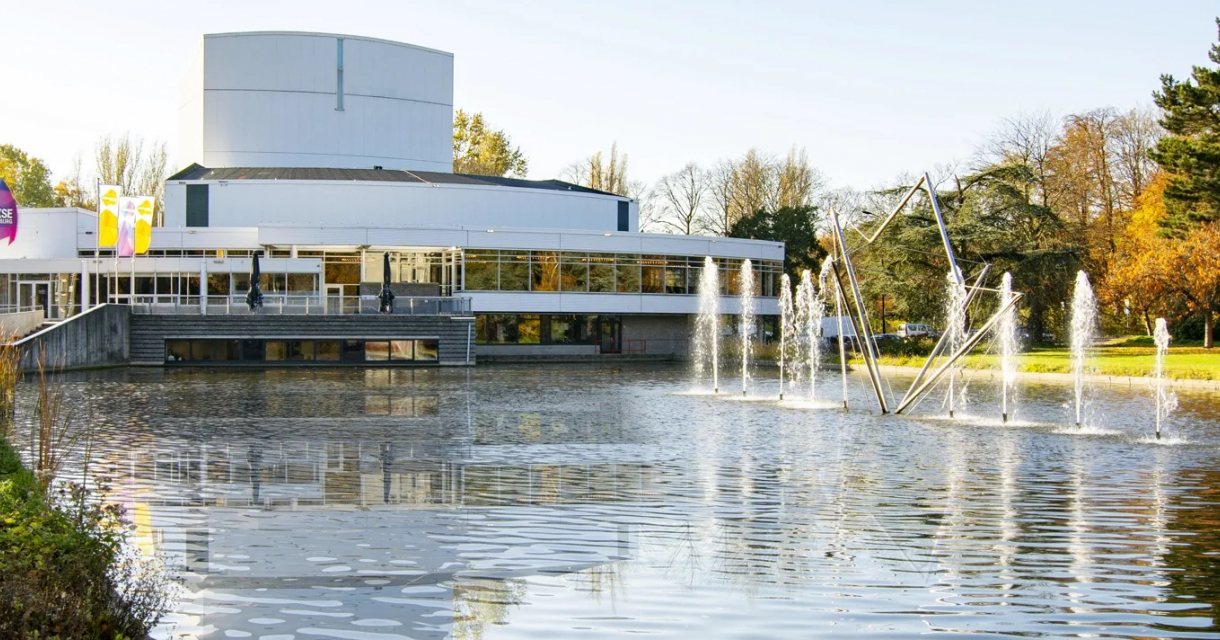 Favourites
Remove
The Rijswijkse Schouwburg has two theaters: the Grote Zaal and the Kleine Zaal. The performances take place in these two halls. The Kleine Zaal offers space for cabaret artists and (beginning) comedians and companies. The Grote Zaal is used for all conceivable theater genres; from concerts and musicals to cabaret, opera and drama.
Information desk
If you have any questions, you can contact our performance supervisor at the information desk in our foyer. The performance supervisor is happy to help you with ordering a taxi, headphones, a booster seat for the children or otherwise. He is the source of information for the performance.
Children
Booster seats are available for children to borrow. Although we have a large quantity in stock, we cannot guarantee that this will always be sufficient. If you want to be assured of a booster seat, we advise you to bring your own.
What time does it start?
Our evening performances usually start at 8pm and a matinee usually starts at 3pm. Nevertheless, we ask you to always check the start times carefully. The end time varies per show. Also, not every performance is interrupted by an intermission. As soon as we are aware of an expected end time and whether there will be a break, we will announce this information on the website. Incidentally, an end time is always approximate, subject to delay. The actual end time depends on various factors (applause, encores, etc.) and can therefore differ from what is stated on our site.
Wheelchair users
The Rijswijkse Schouwburg has a number of places available in both the Great Hall and the Small Hall, especially for wheelchair users. Do you want to use this? Please report this when making your reservation. We will then reserve one place for the wheelchair user and - if possible - one place next to it for the accompanying person. Wheelchair places can only be reserved via the cash register and possibly by telephone: 070-3360336.
Hearing Impaired
For use in the Great Hall, we have a Sennheiser Tourguide 2020-D system with wireless RF sound transmission to stethoscope brackets and body packs.
A Sennheiser infrared system can be used in the Kleine Zaal.
You can go to the information desk to use these tools.
Toilet
The disabled toilet is located next to 'Entrance A' of the Great Hall.
Contact:
General Spoorlaan 10
2283 GM Rijswijk
General: 070-3360077
Theater box office: 070-3360336
Email: info@rijswijkseschouwburg.nl
Opening hours Theater box office
Ticket sales and information at the box office: Fridays from 4:00 pm to 7:00 pm | info@rijswijkseschouwburg.nl
By phone via NTK
Monday - Sunday from 10:00 AM - 8:00 PM | 070-3360336
Central location
The Rijswijkse Schouwburg is close to all major arterial roads. There is also sufficient parking space in the immediate vicinity. You can also get there quickly and easily by tram, bus or train.
Public transport
Tram 17 and bus 23 have a stop within walking distance of the theatre.
From Rijswijk railway station
Take bus 23 in the direction of Scheveningen Noord and get off at the Rijswijkse Schouwburg stop. Rijswijk train station is about a fifteen minute walk away.
Come on your bike!
Due to the bicycle shed next to the Rijswijkse Schouwburg, there is plenty of space to park your bicycle. Feel free to take your bike to the theater!