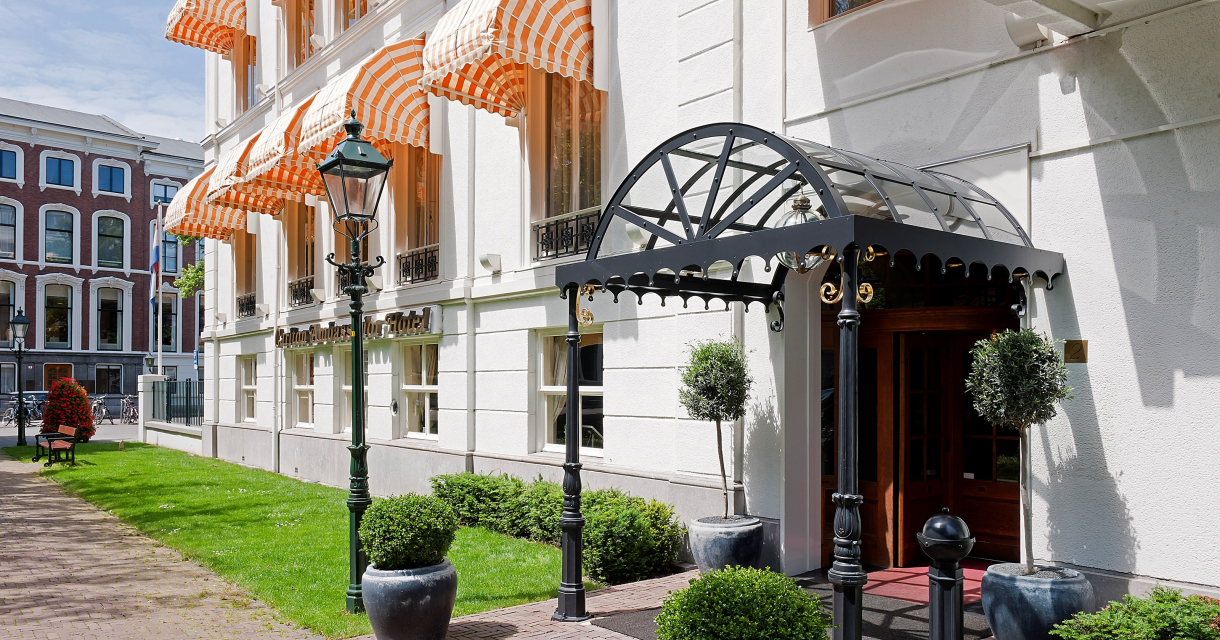 Favourites
Remove
A feeling of coming home and comfort overwhelms you when you walk into Restaurant Sophia.in the Carlton Ambassador Hotel. Located in Willemspark, surrounded by old chestnut trees and embassies. Choose a quiet place to relax from the hustle of the city. Suit yourself at Restaurant Sophia for an extensive lunch or dinner.
Give in to the temptation of the unbeatable beef burger, enjoy our beautiful signature dishes or sin with the sweet artworks of the chef. On a sunny day, take a seat on our sunny terrace on the Zeestraat. Actually, you can spend the whole day here!
Signature dishes
The chef brings his love for fresh ingredients together on the plate. His cooking style is international with different 'moods' for the day. Order his signature dishes, which are just like small pieces of art, beautifully made with local fish or meat and seasonal vegetables and herbs.
The menu also includes: dishes from the Big Green Egg barbecue, classics such as Ceaser salad and Beef rib-eye but with a twist, salad with Iberico Ribfingers, which is too good to be true. Or enjoy an appetizer with a drink or the extensive three-course menu "Pure". The vegetarian eater also has enough choice with the most delicious vegetable dishes, such as a Dry Aged Beet prepared on the barbecue.