Favourites
Remove
Of course, The Hague is known for world-class restaurants, but there are also plenty of kid-friendly restaurants in The Hague that are fun for the whole family. With good quality food, options for picky eaters and room for the kids to be themselves. These restaurants in The Hague are ideal for a fun and delicious family meal!
The Treehouse Club - Boekhorststraat 47
The number 1 hotspot: The Treehouse Club. An unmissable hot spot for parents with young children. Here you can enjoy breakfast, lunch or apéro while the kids play freely in a visible and protected area. There are three beautiful wooden tree houses, connected by rope ladders and slides where you can have fun scrambling. AND there's a real limo bar (and fine wine list).
Van Kinsbergen - 

Prins Hendrikplein 15
Make it easy on yourself: take the kids to Gastropub Van Kinsbergen. This favorite has successfully reinvented the wheel, introducing "fancy pub food" to a new generation. There's always a cozy buzz here, and on Friday nights a DJ comes to shake things up. Best of all, a kid can be a kid, and be a little jumpy and loud without disturbing the atmosphere.
Little V - 

Rabbijn Maarsenplein 21
Although not specifically designed for kids, Little V's Vietnamese dishes are delicious to try. The dishes are served in the middle of the table so everyone can share. Pair especially with the house-made iced teas, smoothies or exotic cocktails.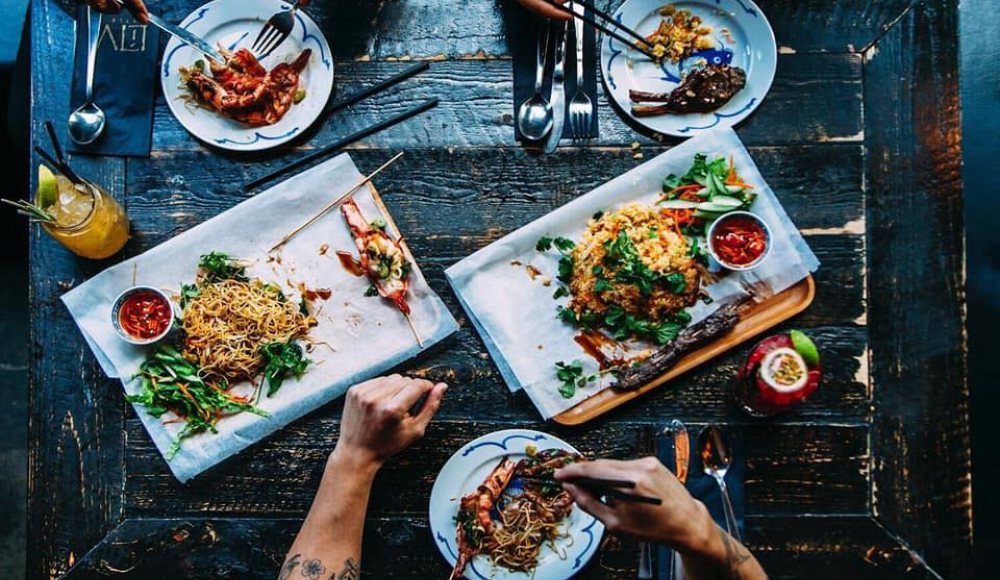 Haagse Foodhallen - 

Haagse Bluf 40
In the shopping district of the Haagse Bluf you'll find The Hague's Foodhallen. The decor is based on famous squares European capitals and the food is anything but boring: choose from tacos, burgers, pizzas, falafel, dim sum or flavorful Vietnamese street food. Here the best food from around the world is gathered under one roof.
Vincenzo's - 

Prinsestraat 12
With 5 different locations in The Hague, there is always a Vincenzo's nearby. Here they serve 'Italian food with a modern twist'. In the huge pizza ovens, a mumbling Italian chef slides pizzas right in front of you. Grab a table and squeeze your eyes shut and you can almost imagine yourself sitting somewhere on the Amalfi Coast.
Café Bistro Jules - 

Koningin Emmakade 118A
Café Bistro Jules' menu is based on French cuisine with a modern twist and is sure to please all ages. During the day there is a relaxed atmosphere here for a cup of coffee or sumptuous lunch. And in the evening, a more elegant and intimate atmosphere for dinner. Little ones will feast on a piece of fish or meat, with vegetables and fries. 
 
Café Franklin - 

Valkenbosplein 24
This café in The Hague is the perfect place to feast on some meat - think steak tartare, a chicken from the oven or pork ribs from the charcoal barbecue with a good sticky sauce. But you can also eat prawns à la plancha or smokey eggplant at Café Franklin in a trendy setting. There is no special children's menu, but plenty to choose from.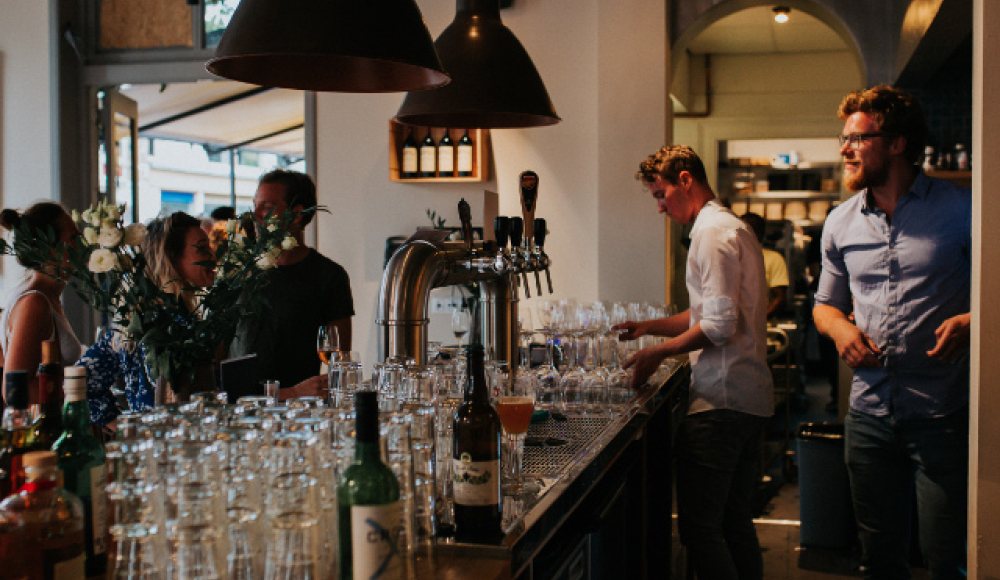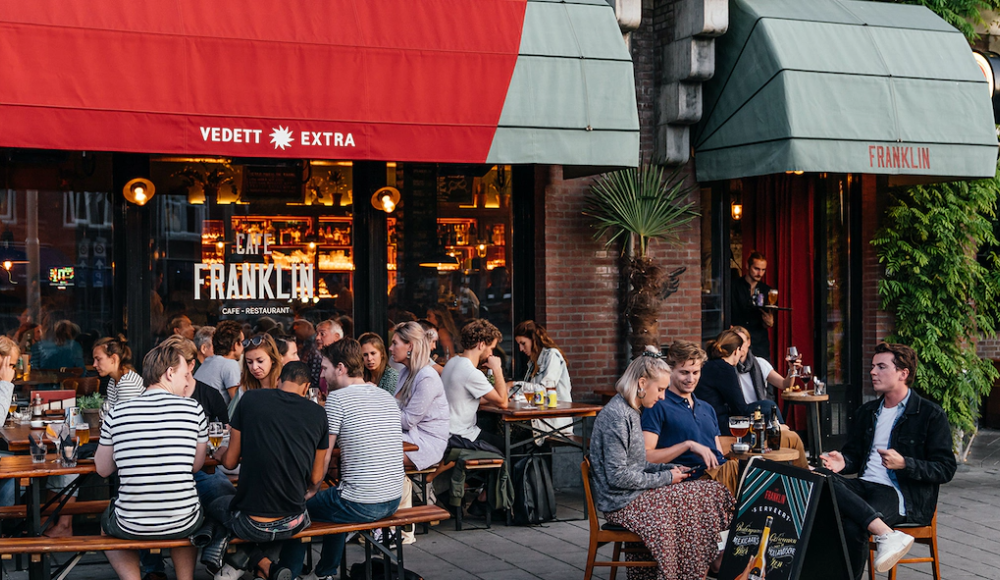 Follow This is The Hague on Instagram
Want to know about the best events, the tastiest food spots and the best insider tips from The Hague?
Instagram