Favourites
Remove
Is the coffee machine working overtime at home? Staring at the walls for too long and are your dining room chairs not very comfortable after all? Grab your laptop, your headphones and your notepad. Get on your bike and go to work in a new environment. In The Hague you will find plenty of flexible workplaces where you can let your creativity run free for hours.
Beeld en Geluid Den Haag - Zeestraat 82
In Beeld en Geluid Den Haag, you will find the cozy Café Alma where everyone is welcome to come and work flexibly. Take a seat in one of the cozy corners, on the Chesterfield sofas or at a table with a socket within reach.
The Bookstor Café - Noordeinde 39
How nice is the smell of books while working? In this 100-year-old bookshop in the middle of the Noordeinde is a lovely coffee shop hidden with nice workplaces where you can spend the whole day. In between you order a delicious Bookstor coffee and a piece of cake at the bar.
Amare - Spuiplein 150
Is the theater the place where you get your inspiration? Amare cultural complex opened its doors in September 2021. Visitors are free to come and work. Visit this special location and discover more about this new complex.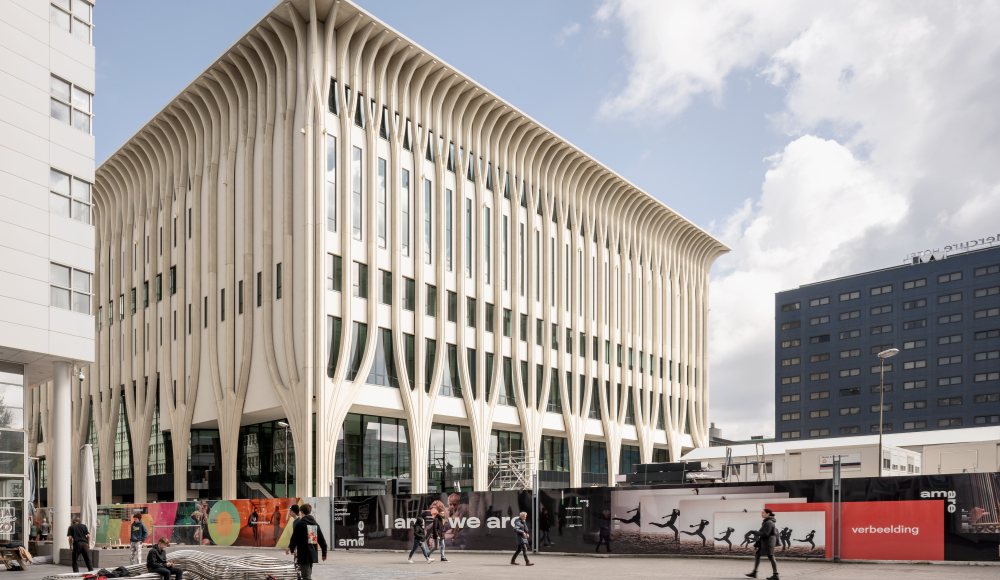 The Sweet Spot - Javastraat 21
Architecture meets flexible workplaces at The Sweet Spot. At The Sweet Spot it feels like opening an interior magazine. This dynamic work environment offers several options. Choose from a members seat, flex seat, dedicated desk or private office. First see if The Sweet Spot suits you? With a day pass you can concentrate for a day at work for € 35.00.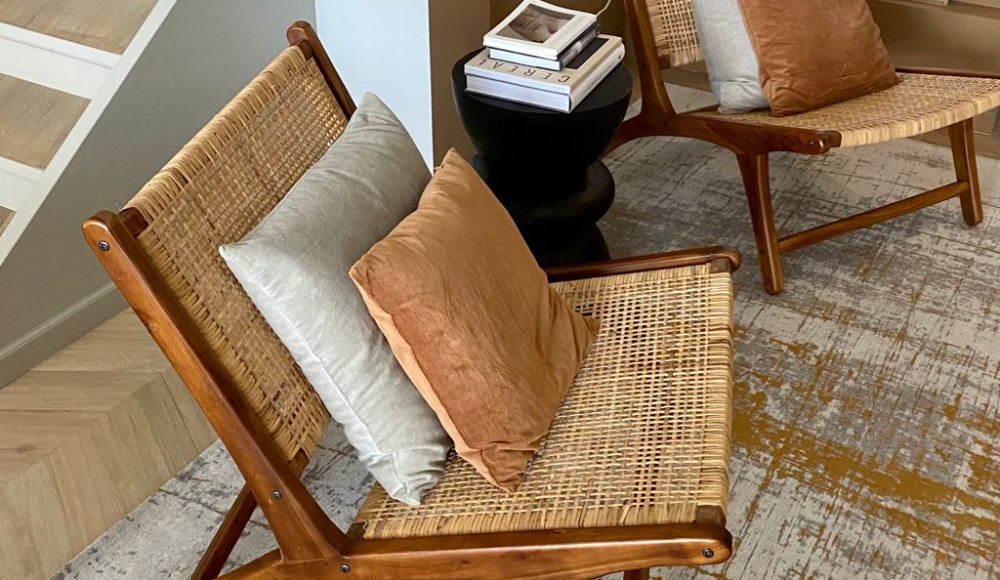 Carlton Ambassador - Sophialaan 2
It's the best combination: working in style at a luxury hotel. At Carlton Ambassador in the center of The Hague you can work while enjoying a drink or lunch. There is even access to an enclosed area if needed. Prefer a view of the sea? At Carlton Beach hotel you work with a panoramic view of the sea and the beach.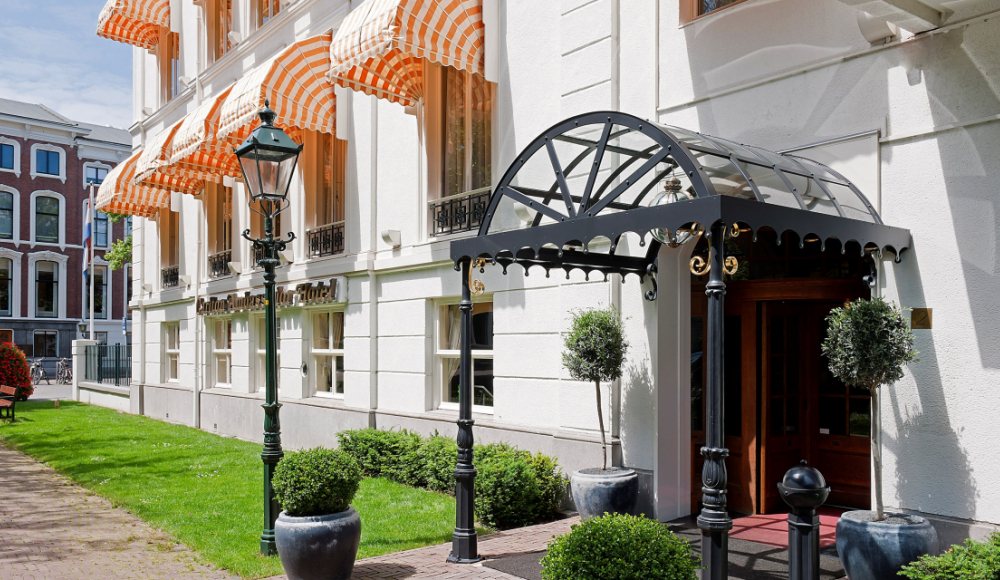 Anne & Max - various locations
Whether you prefer to work in the city, on the Fahrenheitstraat or on the Frederik Hendriklaan, Anne & Max are always nearby. The living room of the city. Organic and vegan lunch options while you work at the reading table or at your own table with your laptop. Choose from the different locations.
Elke Dag Vers!
Elke Dag Vers!" is a small-scale flex workspace and club of creative and entrepreneurial types at Lange Beestenmarkt. Prices are flexible and you can easily book a desk in our online booking system. In the evening and on weekends, the space is available for rent for creative and business events. Want to know more? Take a look at the website.