Exhibition
75 years of the UN in 75 stories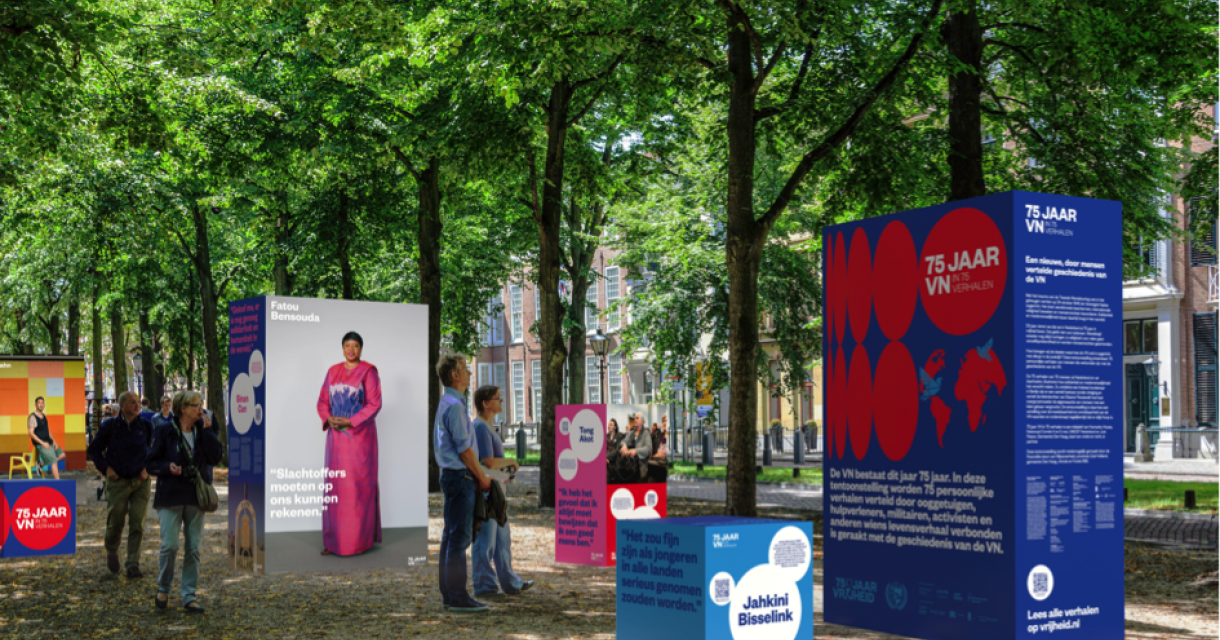 This year, the United Nations celebrates its 75th anniversary. In a colourful, eye-catching free outdoor exhibition on The Hague's Lange Voorhout, 75 people whose lives have been impacted by the UN will share their personal stories.
A 100-metre-long collection of stories told in words and images will highlight the diverse backgrounds of those taking part. The 75 testimonies will be interspersed with striking life-size portraits by young photographer Mafalda Rakoš. Rather than describing the history of the institution, the exhibition will form a dynamic, comprehensive overview of why the UN is important to so many people. The images will be depicted on large, medium and small display blocks along with individual stories and important insights in the form of short quotes. Photographs from participants' personal albums will complement these intimate narratives.
Creative concept, design and realisation by Kummer & Herrman.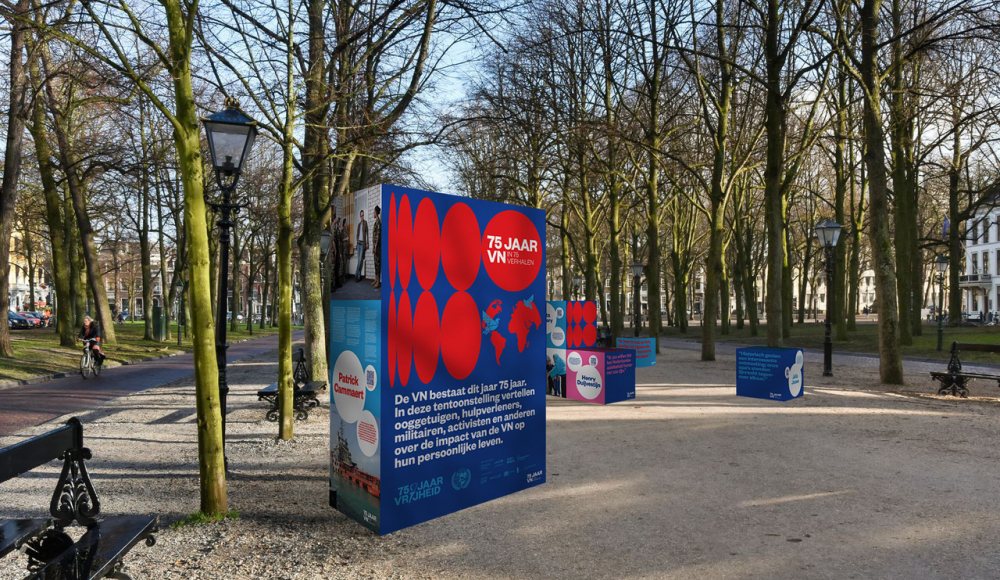 Dates and Times
-
| | |
| --- | --- |
| Monday | 00:01 - 23:59 |
| Tuesday | 00:01 - 23:59 |
| Wednesday | 00:01 - 23:59 |
| Thursday | 00:01 - 23:59 |
| Friday | 00:01 - 23:59 |
| Saturday | 00:01 - 23:59 |
| Sunday | 00:01 - 23:59 |