Classical music
Carillon concerts in the Nutstuin
Stichting Carillon The Hague and the Nutshuis will organise three special concerts "De Grote Kerk Live" at the carillon of the Grote Kerk in the centre of The Hague on the 26th of July, 2nd of August and 9th of August. In the garden of the Nutshuis, the Nutstuin, you can sit down, have a drink and listen to music of the carillon of the Grote Kerk.
<br />
<br />
On the 26th of July the carillon is played by city carillonneur Gijsbert Kok. He plays a varied program of Dutch music from the Golden Age, a sonata by Bach, an aria of the 19th century Hague opera composer Charles van der Does, famous American songs and ballet music by Charles Gounod.
<br />
<br />
The other concerts will be held on Friday 2 August by Koen Cosat (carillonneur of Kortrijk, Izegem, Harelbeke and Roeselaere, director of the Royal Carillon School Mechelen, Belgium and guest lecturer at the University of St. Petersburg) and on Friday August 9th by carillonneur Roy Frizz (Centralia, Illinois, USA).
<br />
<br />
The free concert starts at 15 hrs and can be heard in the Nutstuin, entrance Jan Hendrikstraat. An introduction will start half an hour before the concert. On the 26th of July there will be an opportunity to visit the carillon in the tower.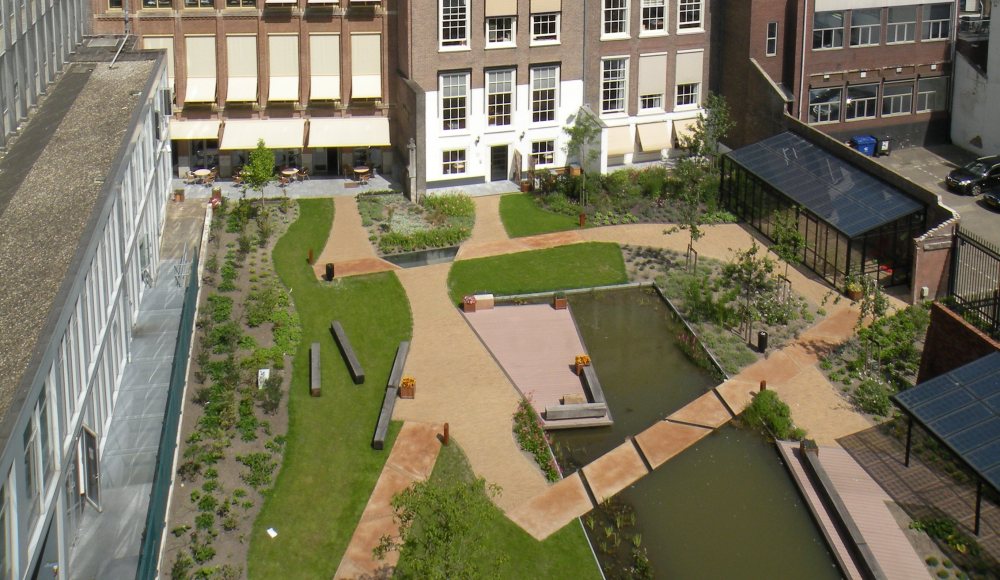 Unfortunately, this event has expired
View all upcoming events in The Hague in the agenda overview