Exhibition
Jean-François Millet and The Hague School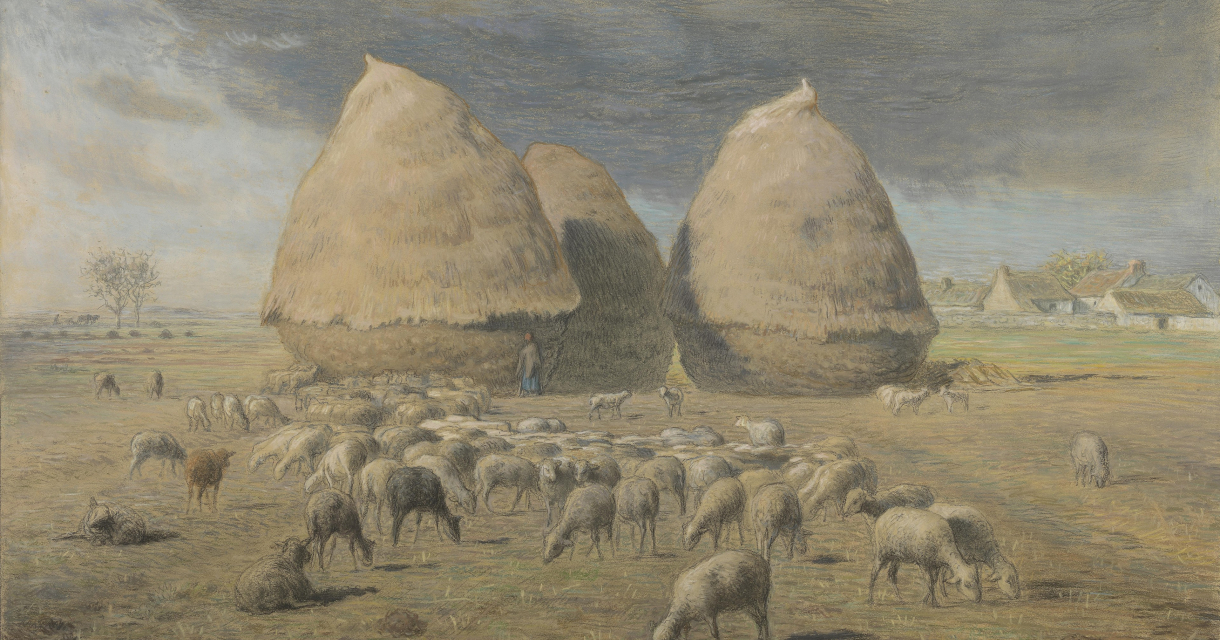 The French artist Jean-François Millet (1814-1875) is known as the pre-eminent painter of peasant life. He was a pioneer, portraying the hard life of the peasants with dignity, counter to the conventions of the time. Moreover, the style of his monumental paintings and pastels was extremely modern. This inspired artists of the Hague School such as Jozef Israëls, Anton Mauve and Willem Roelofs. Many of them are known to have owned works by Millet or reproductions of his work.
<br />
<br />
<strong>Out into the countryside
</strong><br />
Many painters of the Hague School headed out of The Hague into the countryside in order to paint and realistically portray life on the land there, just as Millet had done in France. The figure of the peasant was central to their work, be it toiling in the fields or in intimate domestic scenes. The Hague School painters did however render their subjects rather more personally than the unattainable, heroic figures in Millet&rsquo;s work.
<br />
<br />
<strong>Revolutionary example
</strong><br />
The artists of the Hague School were impressed by Millet&rsquo;s modern approach. The French artist gave the peasant figures in the landscape monumental poses and filled prominent parts of the canvas with only rough turned-over soil: a radical choice. On view in the exhibition Jean-Fran&ccedil;ois Millet and the
<br />
<br />
Hague School are works by artists including Mauve and Matthijs Maris that display these characteristic Millet elements.
<br />
<br />
<strong>The Mesdags&rsquo; collection
</strong><br />
During their lifetimes, the Mesdags brought together the largest museum collection of Millet&rsquo;s work in the Netherlands. This exhibition shows a large part of this collection with related works from the Hague School.
Unfortunately, this event has expired
View all upcoming events in The Hague in the agenda overview