Exhibition
Rob van Koningsbruggen - Paintings 2003-2019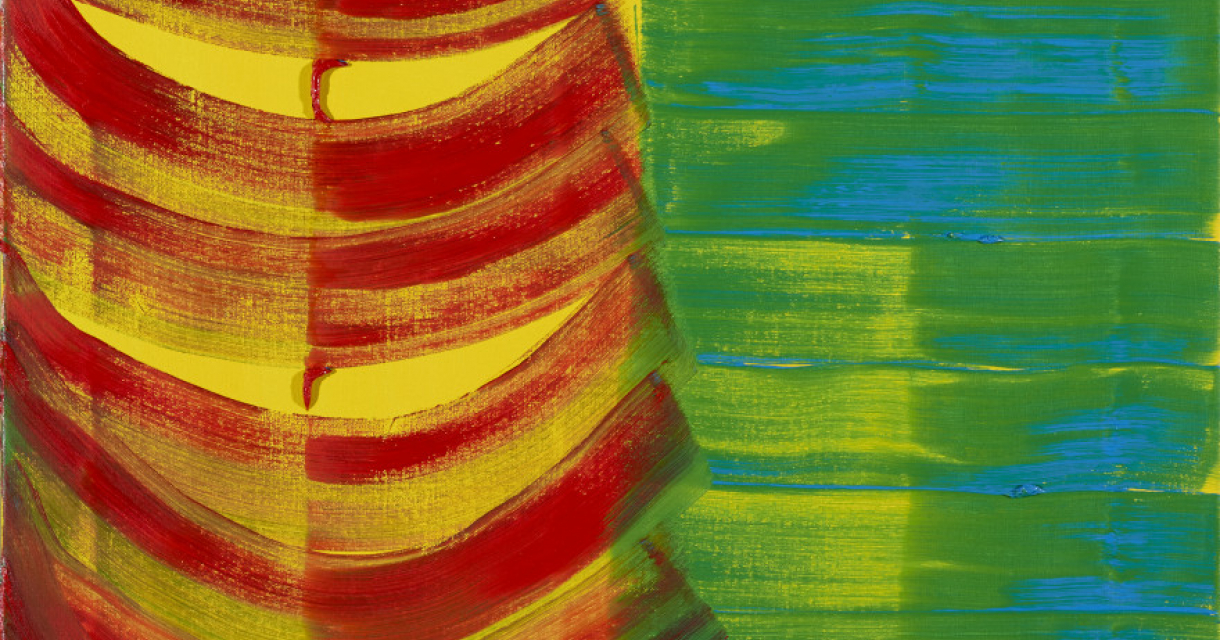 Rob van Koningsbruggen (b. 1948, The Hague) has had a major museum exhibition every decade since the 1970s. The last one – a grand retrospective – was at Kunstmuseum Den Haag in 2002. This autumn, in collaboration with the artist, we will be presenting an exhibition covering the period 2003-2019.
<br />
<br />
&lsquo;Nowadays Rob van Koningsbruggen occupies a lonely position in the Dutch art world, as his paintings scale unique heights in terms of their colour and form&rsquo;, says director Benno Tempel. Many of the paintings in the exhibition will be on display for the first time. &lsquo;Every time you look at Van Koningsbruggen&rsquo;s paintings is a memorable experience. At first you&rsquo;re taken aback, then they get under your skin, and you can&rsquo;t get them out of your mind.&rsquo;
<br />
<br />
Van Koningsbruggen uses lots of colour in his abstract paintings, which features shapes like circles, rectangles and funnels. He generally works on several paintings at the same time. &lsquo;I make a painting, and then I see a shape emerge&rsquo;, he says. &lsquo;I transfer the shape to another canvas and continue there. Then I leave the other painting for six months. Sometimes I&rsquo;m working on ten paintings at once. They&rsquo;re patients, you know, you have to make them better. And then I suddenly have a colour on my brush and I look at the other painting and think: yeah. So I play the paintings off against each other.&rsquo;
<br />
<br />
Van Koningsbruggen became famous in the 1970s with his slide paintings, which he made by applying paint to the canvas and then sliding a second canvas over it. His recent work partly refers back to these earlier works.
<br />
<br />
Rob van Koningsbruggen studied at the Royal Academy of Art and the Vrije Academie in The Hague. His body of work consists of paintings, drawings and knitted art.
Unfortunately, this event has expired
View all upcoming events in The Hague in the agenda overview