Exhibition
Mancini. Eccentric & Extravagant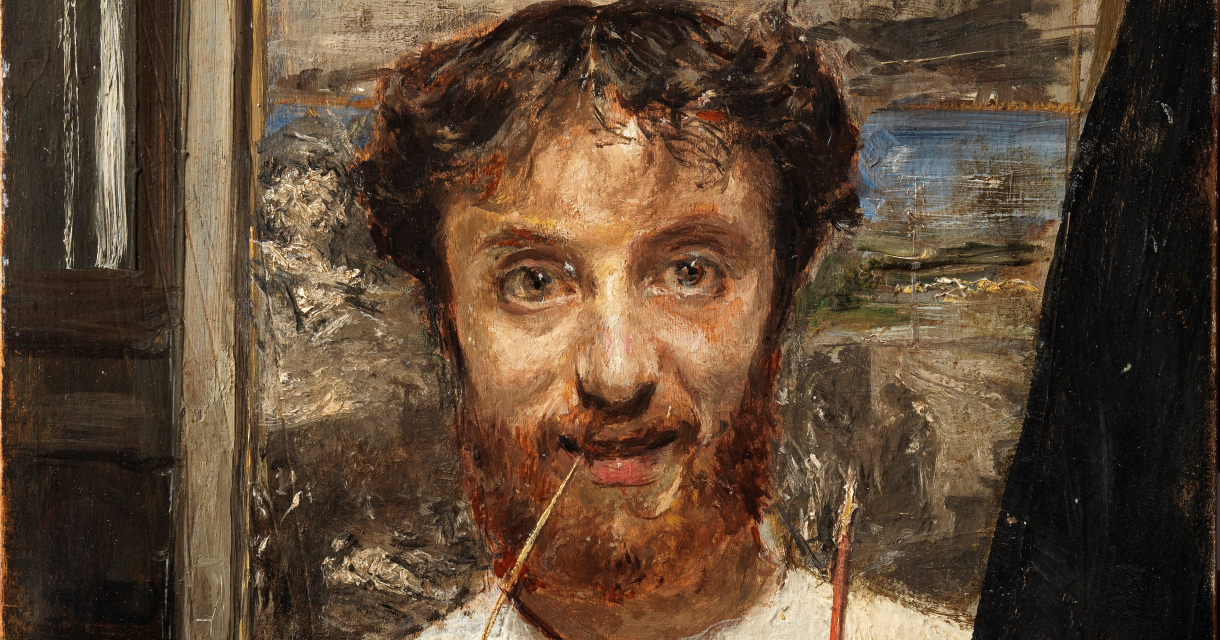 Looking closely at the paintings of Antonio Mancini (1852-1930) you can detect bits of glass, metal and mirrors as well as parts of empty paint tubes. The Italian artist incorporated such materials to achieve shiny effects and was so far ahead of his time that he stunned his audience with such experiments. Now everyone can become acquainted with his art and delight in his colourful depictions of women, children, portraits and serious or provocative self-portraits.
Admirer and Patron
As one of the leading Italian artists of his time, Mancini had a large fan base in France, the Netherlands, England, Ireland, America and Germany. Among these admirers was Hendrik Willem Mesdag (1831-1915), who became Mancini's Dutch patron. Over a period of 20 years he had some 150 works by the artist shipped to The Hague, not only for his own collection but also for exhibition and resale.
The Mesdag Collection still holds fifteen exceptional works of art by Mancini. A selection of them can be seen in Mancini: Eccentric & Extravagant, supplemented by loans from museums in Rome, Florence, Dublin, London, Amsterdam, Dordrecht and private collections. Many of these works have previously never or rarely been exhibited in the Netherlands.
Circus Performers and Grandeur
Italian circus performers, imposing portraits and painted pasta plates usher you into the eccentric Mancini's extravagant world, from his simple studio in Rome to country houses and mansions in London, Dublin and Rome, where he painted high society
De Mesdag Collectie
Hendrik Willem Mesdag (1831-1915) was een fervent verzamelaar van Mancini's schilderijen, pastels en tekeningen. In 1876 kocht hij bij een Parijse kunsthandel zijn eerste schilderij van de toen pas 24-jarige Napolitaanse kunstenaar, die buiten Italië nog niet veel bekendheid genoot. Dat was Het zieke kind (1875), nog altijd een van de topstukken van De Mesdag Collectie. Het zou de aanzet vormen tot een jarenlange samenwerking. Mancini stuurde Mesdag gedurende twintig jaar lang op bestelling zo'n vijftig schilderijen en ongeveer honderd tekeningen en pastels toe. Die hield Mesdag deels zelf, maar hij organiseerde ook (verkoop)tentoonstellingen. Opmerkelijk genoeg hebben de twee mannen elkaar nooit ontmoet.
Unfortunately, this event has expired
View all upcoming events in The Hague in the agenda overview