Exhibition
Mart Visser - Sculptures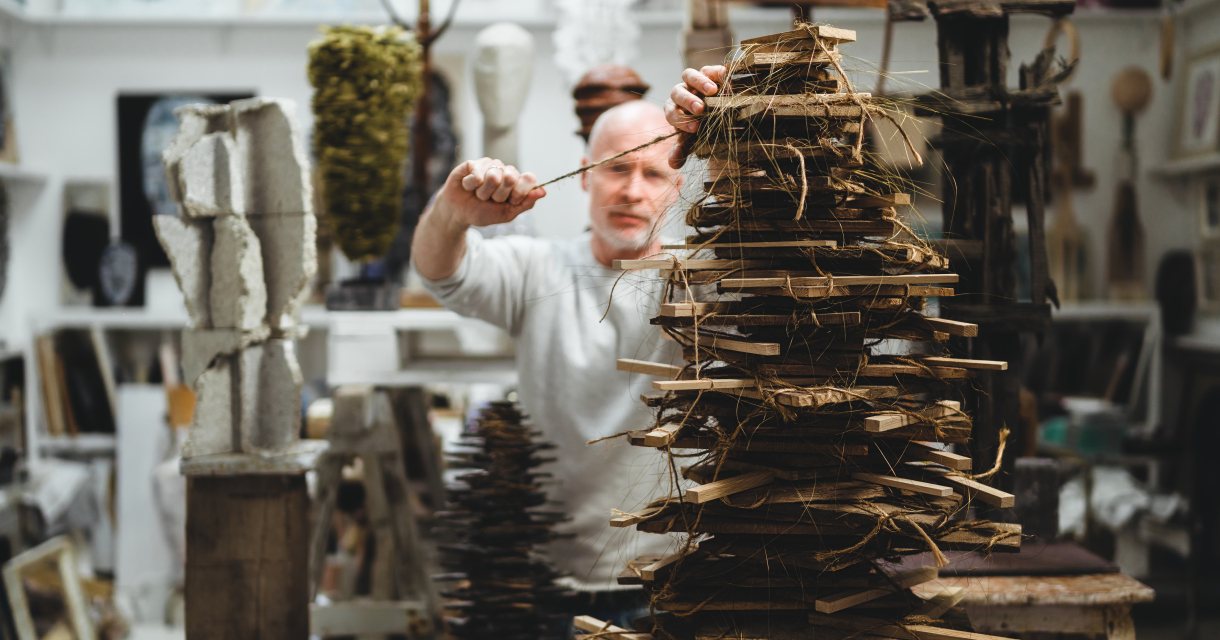 Museum Beelden aan Zee in Scheveningen presents a retrospective of visual artist Mart Visser from 9 July to 2 October 2022. The museum shows a selection of more than a hundred sculptures and eighty reliefs, paintings and installations, with a diversity of abstract heads and faces. At the opening of the dynamic exhibition 'Sculptures', Mart launches a first art book with an impression of his three studios and working method. 
Although Mart Visser is mainly known for his work as a fashion designer, he has also been a passionate and multidisciplinary artist for years. He makes sculptures and paintings intuitively and experiments with formats and use of materials. As with his modernist fashion design, structure, relief, texture and technique enhance the design.
The starting point for Mart's visual art is a personal empathy and the search for common ground with other art that he admires or intrigues him. In addition, it is also a search for the human form, inner integrity or authenticity. Each work is a reflection of encounters. For Mart, his art is an ode to creation.
Dates and Times
| | |
| --- | --- |
| Tuesday | 10:00 – 17:00 |
| Wednesday | 10:00 – 17:00 |
| Thursday | 10:00 – 17:00 |
| Friday | 10:00 – 17:00 |
| Saturday | 10:00 – 17:00 |
| Sunday | 10:00 – 17:00 |
The museum is open on December 24th (until 4 PM), December 26th (until 5 PM) and December 31st (until 4 PM).
The museum is closed on Christmas Day, New Year's Day, and during changeover weeks. The next changeover week is from Friday 1st of July until Friday the 8th of July.
€ 8,75 - € 17,50
| | |
| --- | --- |
| Normaal | € 17,50 |
| Kind 3 t/m 18 jaar | € 8,75 |
DenHaagPas
| | |
| --- | --- |
| Toon jouw Den Haag Pas aan de kassa van het museum | € 15,00 |