Music
Rollerskatedisco Museumnacht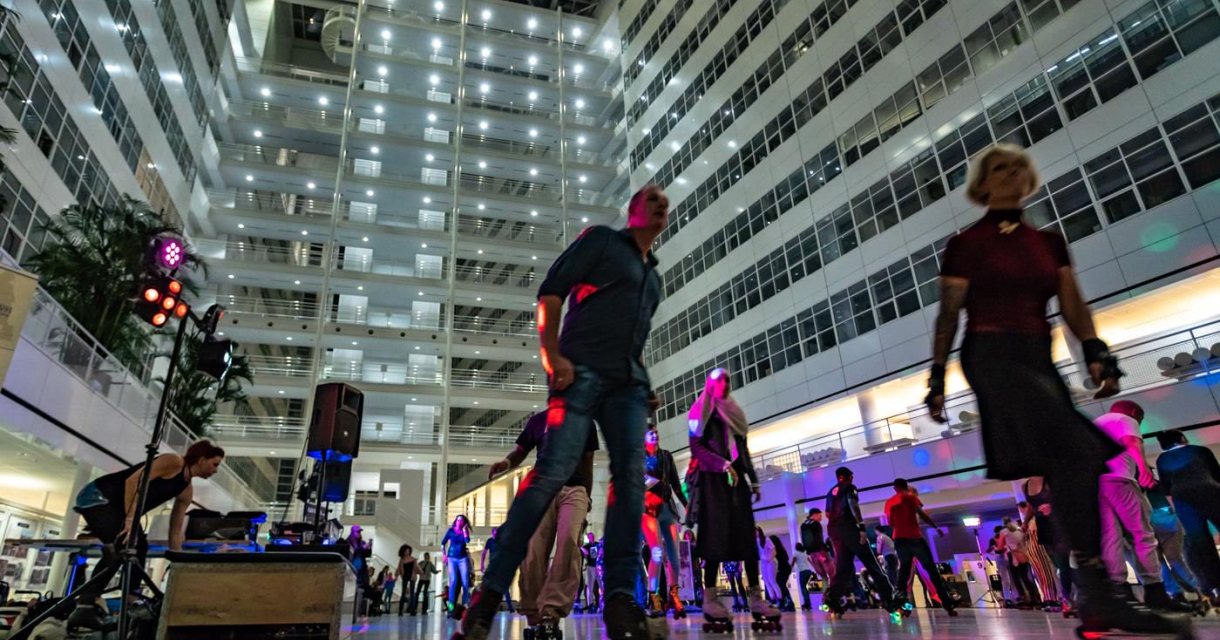 The Atrium of the City Hall of the Hague will be turned again into a rollerskatedisco on Saturday October 8 during the Museumnight The Hague from 20:00 untul 01:00 hours. So put on your rollerskates and roll along on the funky beats of Quadsk8 and the exhibition Project10101010.
No rollerskates in your attic, but would you still like to shine on the dance floor? No problem! You can rent rollerskates in all sizes. DJ Groove Selektor Brian Bfunk will bring you the best soul and dance music.
Museumnight The Hague Museumnacht Den Haag is a co-operation between Stichting Haagse Museumnacht, Donkergroen creators and the participating art- and cultural institutions of The Hague, Scheveningen and Voorburg. The participants constitute their own programs and engage in a unique collaboration to entertain the visitors with the art and culture of The Hague.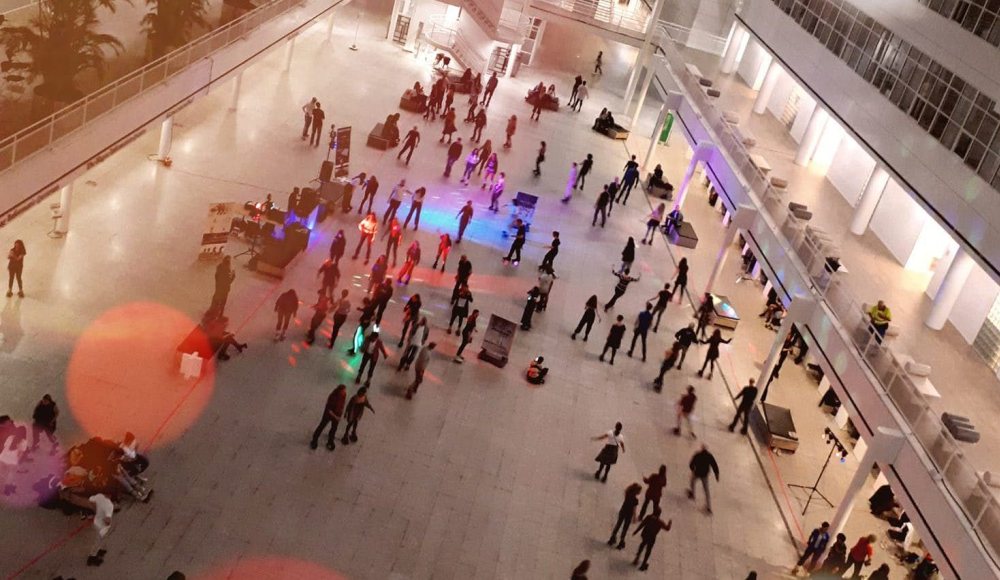 Dates and Times
Saturday 8 October
20:00 - 01:00