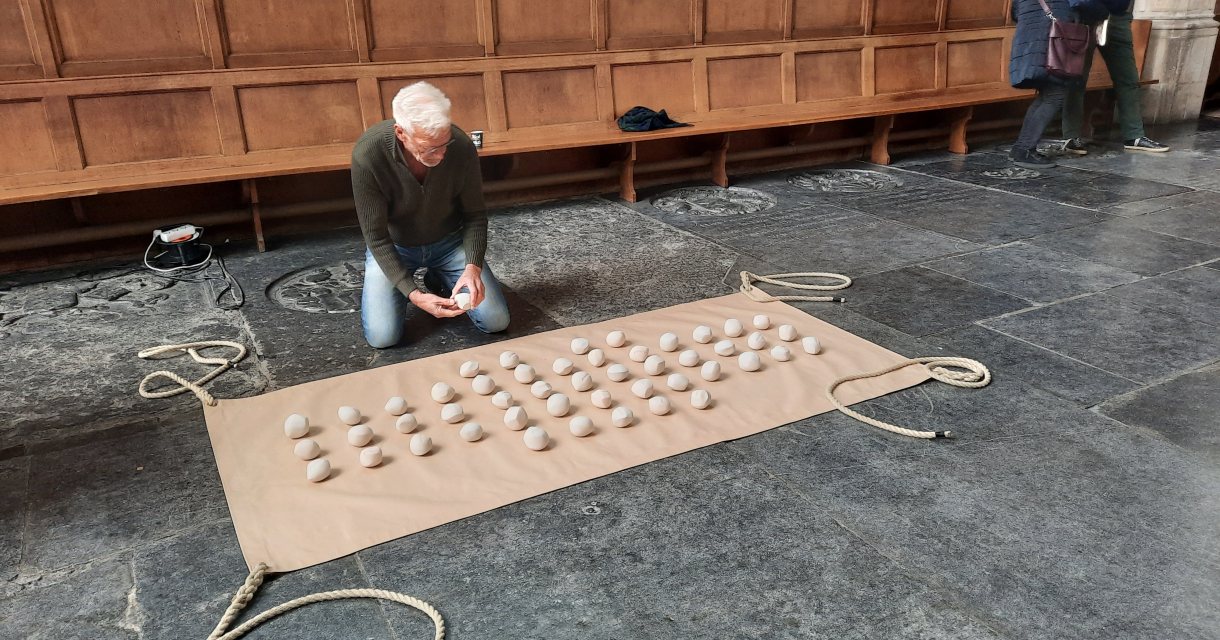 This summer there is another inspiring exhibition to visit in the Kloosterkerk on Lange Voorhout in The Hague. After last year's successful exhibition Time & Eternity, the art committee will present the Silentium exhibition from Tuesday 31 May to Saturday 17 September.
Visual artist Jan Pieter Gootjes shows a number of his appealing works such as "Known, to be deeply known". He explains: "The almost white stone, which I made of clay, is engraved with 'KNOWN'. It is made in such a way that it only feels familiar in your hand in one way." The summer issue of De Klooster is devoted to this exhibition, in which the artist talks about his motivations.
The church is open in June, July, August and September from Tuesday to Saturday from 12:00 to 4:00 pm.
Do you want to be sure if the church is open? Check the site van de Kloosterkerk to make sure that the church is not temporarily closed due to other activities.
Dates and Times
| | |
| --- | --- |
| Tuesday | 12:00 – 16:00 |
| Wednesday | 12:00 – 16:00 |
| Thursday | 12:00 – 16:00 |
| Friday | 12:00 – 16:00 |
| Saturday | 12:00 – 16:00 |