Boat trips
The Hague Boat - The Jewish History tour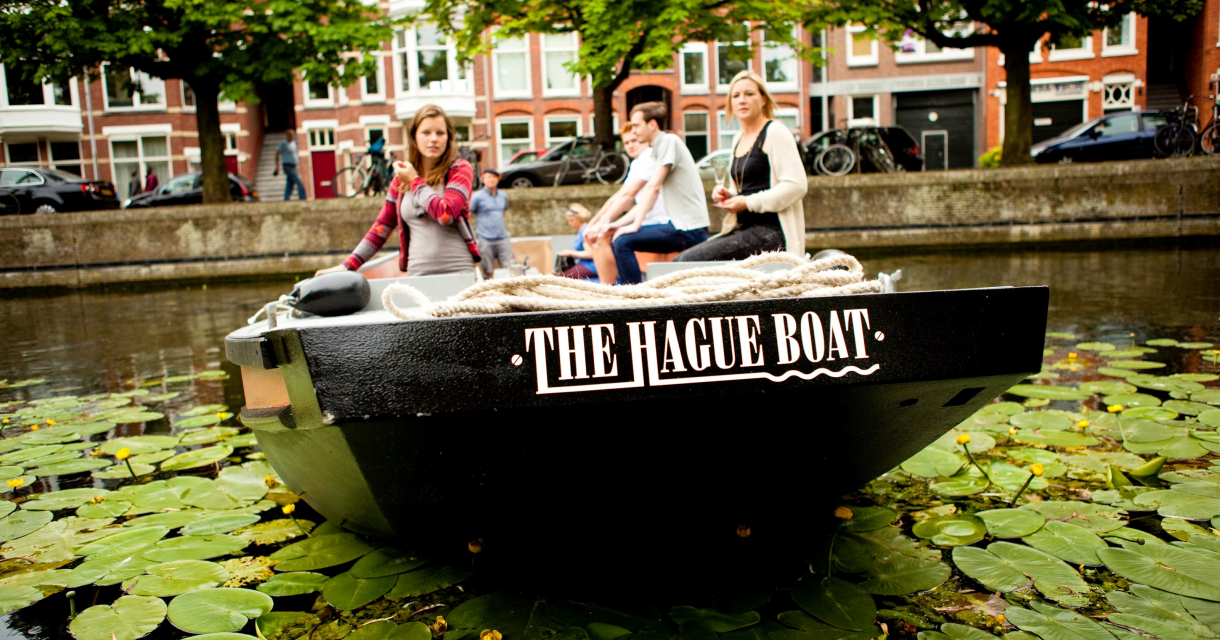 Don't take your freedom and independence for granted, someone had to work hard and make many sacrifices for it.
The city was bombed, houses were demolished and in the last year of the war the city fell into complete disrepair. Before the war, there was a large Jewish community of about 17,000 Jews in The Hague. More than 14,000 of them were deported. About 10,700 Jews in The Hague, including 1,700 children, were murdered in concentration camps.
Practical information
The boarding point is next to the Hilton hotel, corner Zeestraat-Mauritskade.
75 minutes cruise.
Sunday 8 August and 19 September at 3:00 PM, start of the Dutch tour.
Sunday 19 September at 1:00 PM, English spoken tour
Led by guide Jacqueline Alders 75 minutes cruise.
Duo ticket for 2 people € 45.00
Including a welcome drink and snack on the table. #Corona proof.
The Daisy
Daisy is an open boat, has 28 seats and can also be hired exclusively. For example, for a company outing, family gatherings, birthdays, brainstorming sessions or a VIP transport service.
Dates and Times
Sunday 19 September
13:00
Sunday 19 September
15:00