Favourites
Remove
Grab your agenda and gather your friends because after almost two years there are many food (truck) festivals, beer festivals and lively markets in The Hague and Scheveningen on the schedule. In addition to well-known names such as the Food Truck Festival TREK, the Tong Tong Fair and Haagse Wereld Hapjes, there are also several beer and wine festivals, a cocktail weekend and lively markets where you can stroll around while enjoying a snack and drink. It's going to be a wonderful spring and summer!
Le Marie Marché - 7&8 May en 4&5 June
Carefree strolling along the special contemporary, exotic or authentic products at Le Marie Marché: the French market in the center of The Hague. Combine special shopping with gaining inspiration and a French tune in the background!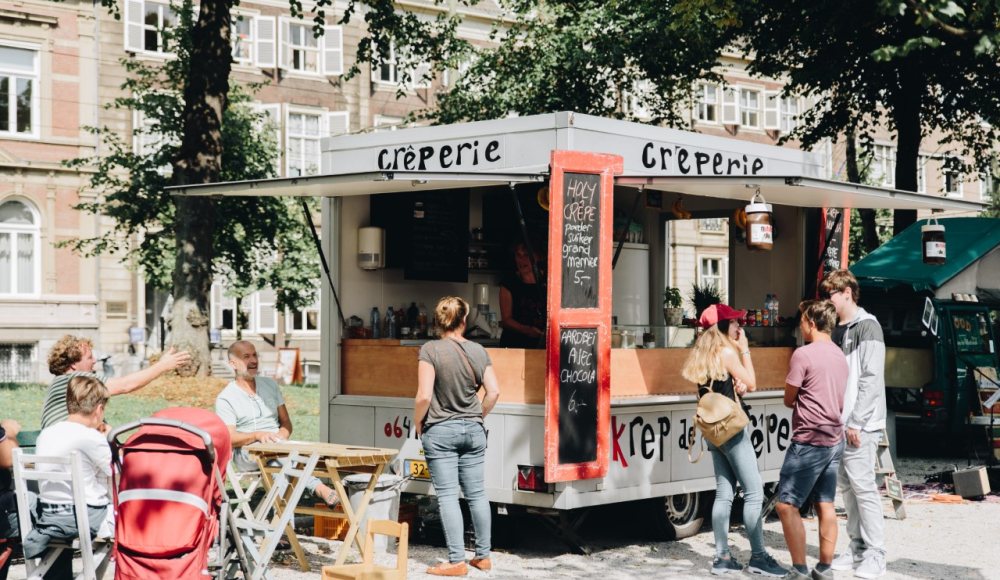 Swan Market - 1 May & 10 July
Handmade products and self-designed products, an atmospheric food court with various food trucks and live music: that is the Swan Market. In addition to cities such as Utrecht, Rotterdam and Antwerp, you can take a look at Lange Voorhout in The Hague on 1 May and 10 July.
Dutch Beer Tasting Festival - 19 to 21 May
The Dutch Beer Tasting Festival will take place for the 9th time from Thursday 19 May to Saturday 21 May 2022! Breweries from all parts of the country are present, from large brewers to small specialty brewers.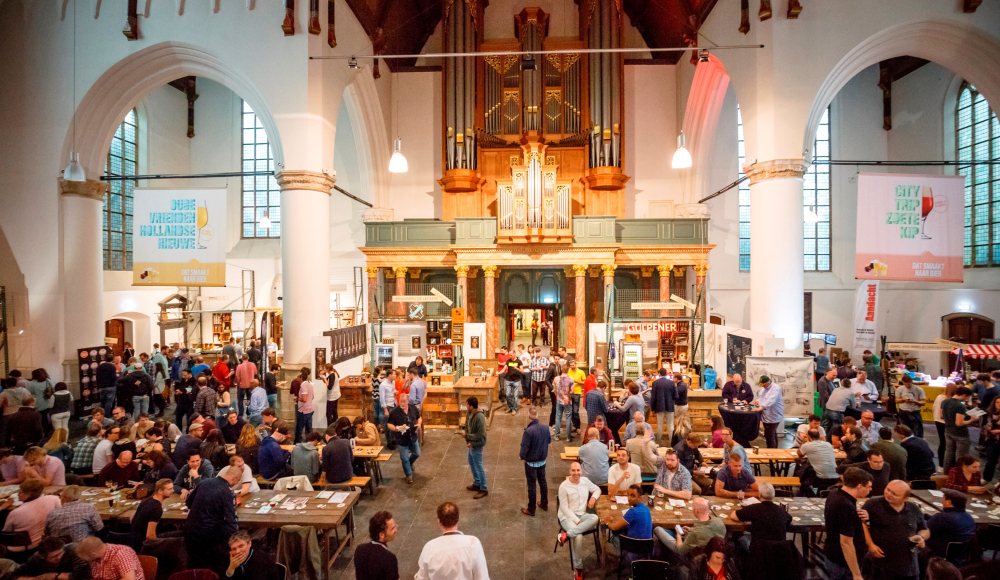 Haagse Wereld Hapjes - 3 to 6 June
During the Whitsun weekend, 'Haagse Wereld Hapjes' is again ready to treat The Hague to a few festive and gastronomic days. Good food and drinks from various restaurants in the city, music, entertainment and above all a lot of fun!
Tapt festival - 15 & 16 July
Ontdek de wereld van de biertjes en proef en ontdek de verschillende soorten speciaal biertjes. Getapt door meer dan 65 verschillende bier brouwerijen van het hele land. Het Tapt festival vindt plaats op het Lange Voorhout in Den Haag. 
De Parade - 1 to 17 July
De Parade is a theater festival but should of course not be missing from this list! Every summer, during the Parade, the Westbroekpark  is transformed into a temporary cultural street with theater tents, fountain tents and even a nostalgic carousel. A pleasant evening guaranteed! 
Check the article about cultural The Hague this summer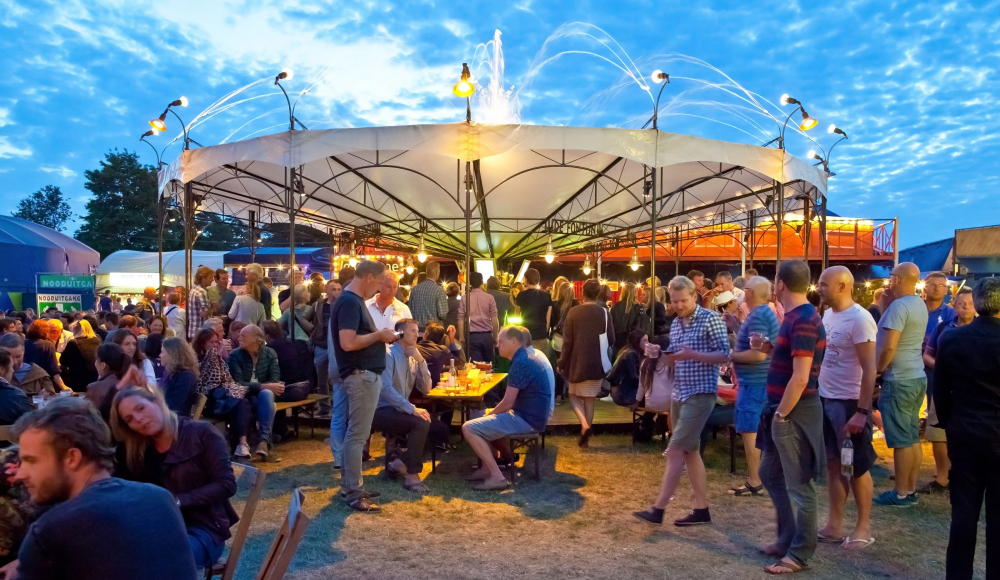 Het Wijn Festijn - 12 to 14 August
From 12 to 14 August, the Lange Voorhout will be transformed into the intimate wine festival Wijn Festijn. 100 different wines, delicious cheese boards, charcuterie, vegetarian dishes, music and of course Jeu de Boules!
Tong Tong Fair - 1 to 11 September 
Tjendol, gingerbread, irresistible pasties, music and gifts from afar and much more! This year the Tong Tong Fair will be held on the Malieveld in September. That will be a wonderful tropical end to the summer (vacation)!
Food Truck Festival TREK - 9 to 11 September 
For several years now, the Westbroekpark in The Hague has been transformed into one large open-air restaurant during the Food Truck Festival TREK. Bring your picnic blanket, along with good company and plenty of appetite. As soon as night falls, the day ends dancing with the best funk, soul and dance hits from the eighties.
VISSCH - 30 September to 2 October
VISSCH is all about North Sea fish: from dab and whiting to mackerel or sole; and sometimes a salmon or oyster slips through… and since fish have to swim, VISSCH also offers cozy bars for a nice glass of wine, a soft drink or a specialty beer.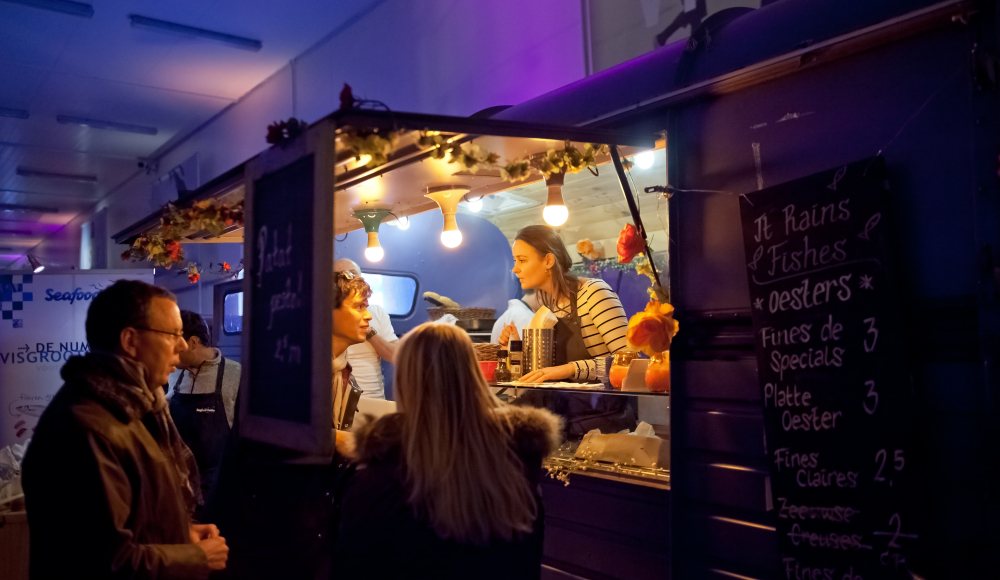 Want to do something fun?
From a festival to a cabaret show, and from the latest exhibitions to excursions. In the agenda you will find a complete overview of what to do in The Hague.
Check the agenda