Always a reason to have a drink
The drink to end the working week, catching up with friends, the aperitif before dinner, to start a night out, it's your cat's birthday; there is always a reason for a drink. And preferably a nice drink at a great location. Discover the best places for drinks in The Hague here.
1

Denneweg
In this cosy street, and the streets around it, you will find many fun and very different places for a drink. Like the cosy brown café 2005, the hipster Walter Benedict or the fancy Bouzy for a glass of champagne.
2

Café De Oude Mol - Oude Molstraat 61
In the historic small streets of the Hofkwartier, also known as the Hague's Quartier Latin, sits this small but super cosy café that is often busy until late. This is where locals come to relax on the terrace in front of the door, enjoying a drink, to discuss their day.
3

Foodhall Scheveningen - Strandweg 161
This foodhall is not only a cosy place for a drink by the sea, you can also order all kinds of delicious food from one of its 16 cuisines. Will you go for sushi, nachos or a Scheveningen oyster?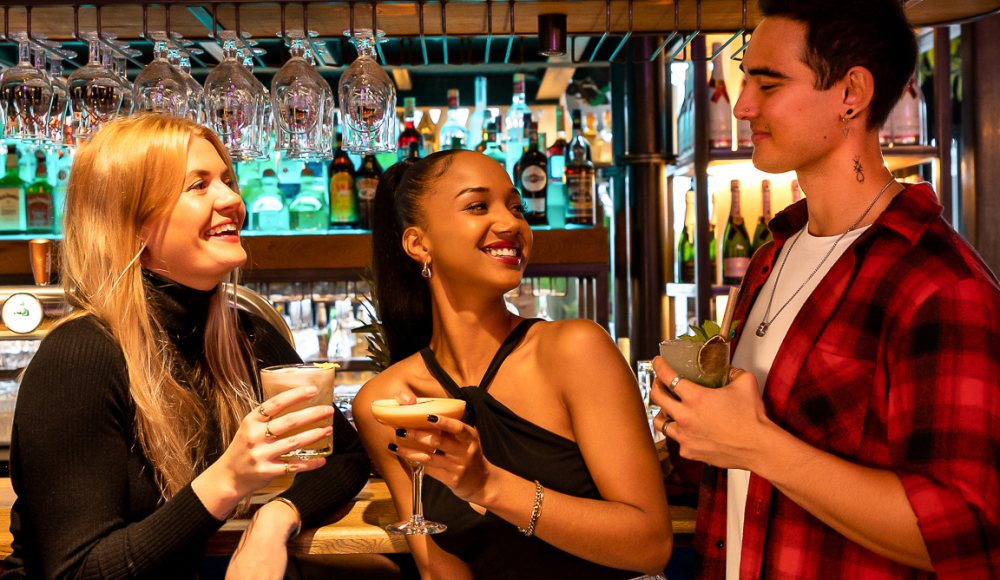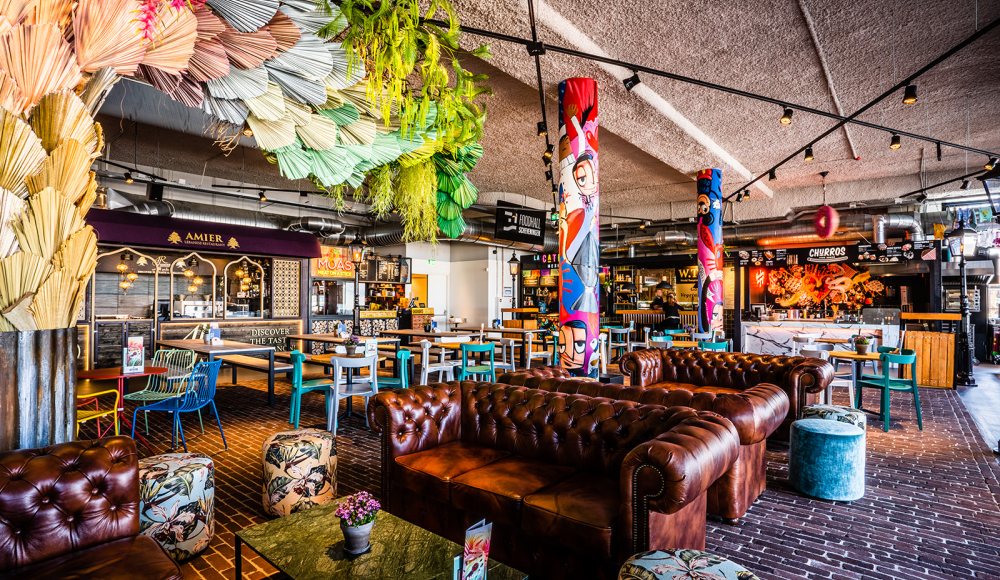 4

De Pakschuit - Dunne Bierkade 21
On the atmospheric, historic Bierkade (aka avenue Culinaire), you'll find grand café De Pakschuit. A cosy place with an extensive drinks menu and super friendly staff. Enjoy your drink and snack on the terrace boat. Can't choose from all those delicious appetizers? Then order the tapas platter. Something tasty for everyone. Highly recommended!
5

Grote Markt & Plein
These two squares have been well-known in The Hague for years and are the perfect places to have a drink after work or to meet up with your friends before going out. Here you will find a lot of different cafés with terraces together. While civil servants and politicians from The Hague like to go to the Plein (who knows, you might bump into a minister), the Grote Markt is where you'll mainly find creatives and musicians.
" A plate of appetizers is the new dinner"
6

Proefboutique - Oude Molstraat 28A
According to the ladies at Proefboutique, a plate of appetisers is the new dinner. Sounds good right? Especially the deliciously elaborate drinks board they serve at the small, cosy Proefboutique in Hofkwartier.
7

Café de Florez - Annastraat 17
Have a drink in Parisian atmospheres? Then café de Florez is the place pour toi. The marble bistro tables and velvet chairs give this bistro a Parisian feel. Enjoy your drinks in chic surroundings, golden-rimmed glasses, top service and delicious bites, you'll feel like you're in Paris. But with Dutch prices!
8

Van Kinsbergen - Prins Hendrikplein 15
Centrally located on the lively Prins Hendrikplein in the hip and creative Zeeheldenkwartier you will find 'gastropub' Van Kinsbergen. A cosy, fresh and bright place where you can not only drink but where they also serve delicious fancy pub food.  A fun place for the whole family with a large terrace.
9

De Snoeshaen - Keizerstraat 97
In Scheveningen's historic centre, the Keizerstaat, you will find this cosy café where you will meet many locals. Gin lovers in particular will be delighted by the wide selection of gin in this 'gintoneria'. Be sure to have appetisers with it. How about Bacalao croquettes or aubergine with balsamic syrup?
10

Bleyenberg - Grote Markt 10
Do you like having a drink or delicious cocktail with a view? Then Bleyenberg is the place to be. On the roof terrace to be precise. You can also have something to eat here and if you have had enough drinks, you might have courage for some karaoke in the basement!
More fun drinks spots
A top 10 is far too short, of course. There are many more great places in The Hague for a drink.
The local beer brewers have cosy tasting rooms where it is nice to have a drink. 
Or how about summer at one of the many beach bars? With 11 kilometres of coast, there is always a place where you feel at home. Do you go for cosy crowds or do you prefer peace and quiet? Find out which beach suits you best.