Favourites
Remove
Start your day off right with a tasty breakfast. Whether you fancy a tasty healthy Açaibowl or a super-fresh croissant. And whether you want to lay a good foundation for your day of shopping or cultural outing in The Hague, or just to start your day at the beach ... This article is packed with delicious breakfast spots in The Hague and Scheveningen!
Bartine - Herengracht 11
Walking from The Hague Central Station towards the Plein, you can't miss this place! At Bartine's, enjoy delicious coffee, almond croissants, cardamom buns and avocado on sourdough bread. In the warmer months, there is a terrace in front that is always full. Tip: In Zeeheldenkwartier on Piet Heinstraat is Bartine's bakery for all the deliciousness for home.
Walter Benedict - Denneweg 6A
Are you an early bird or do you prefer to sleep in before you go out? At Walter Benedict on the Denneweg you are always in the right place! Here there is 'all day breakfast' on the menu: from a French petit dejeuner to avocado toast or a big breakfast sandwich. And if you make it an extensive brunch, then the mimosas are not to be missed!
Sam Sam - Noordeinde 162 
No matter what time you come to Sam Sam, you can have breakfast here all day long! Put together your own Açai or Greek yogurt bowl or think about the way you like to eat your eggs. Tip: can't decide what to eat? At Sam Sam you can order half lunch sandwiches, so you have the best of both worlds on your plate.
FOAM - Frederikstraat 44
This vegan hotspot for breakfast and lunch should not be missing from the list! From the Denneweg you cross the Javastraat a little further on you come to FOAM. The menu features delicious oat pancakes with seasonal fruit, salted caramel and coconut flakes, as well as yummy sandwiches and boawls. Extra nice: many dishes are gluten-free or have a gluten-free option.
Teds - Frederikstraat 32 
Next to FOAM you will find another well-known hotspot: Teds place. The menu here is a real treat: eggs benedict, French toast, sandwiches, pancakes, cakes ... and if you're in a brunch mood be sure to check out the sides (waffle fries!) and cocktails. Did we mention you can "have breakfast" here all day long?
Vlaamsch Broodhuys - Various locations
The Baker's Cafés of Vlaamsch Broodhuys in The Hague are an ideal place to have breakfast. But you can also enjoy working, lunch, brunch or drinks ... In other words: a great place for any time of the day! 
Locations in The Hague: Weissenbruchstraat, Theresiastraat, Frederik Hendriklaan, Bankastraat. 
Haley's Comet Breakfastclub - Piet Heinstraat 133
Back to the 80's! You immediately feel a little nostalgic with the 80's interior of Haley's Comet Breakfastclub. Bet you almost can't resist taking a breakfast-food photo here. The American pancakes here are super delicious, but if you want to go for something lighter, pick out a breakfast bowl.
Plenty - Piet Heinstraat 37
Another fine spot in Zeeheldenkwartier. At Plenty, everything is plant-based: from the cappuccinos to the sticky cinnamon rolls to the spelt pancakes with the homemade chai chocolate sauce. Can't choose? Then go for the breakfast board!
Anne & Max - Various locations
Anne & Max is a real to-go hot spot for breakfast. But actually, you'll be right here any time of day! Everything here is organic and freshly prepared as much as possible.
Locations: Frederik Hendriklaan, Fahrenheitstraat, Van Hoytemastraat and Kerkplein. 
Tip: when you show your DenHaagPas, you will receive a free cup of coffee or tea when ordering breakfast, lunch or brunch at the Kerkplein 4 location (next to the Grote Kerk)!
Check out the DenHaagPas promotion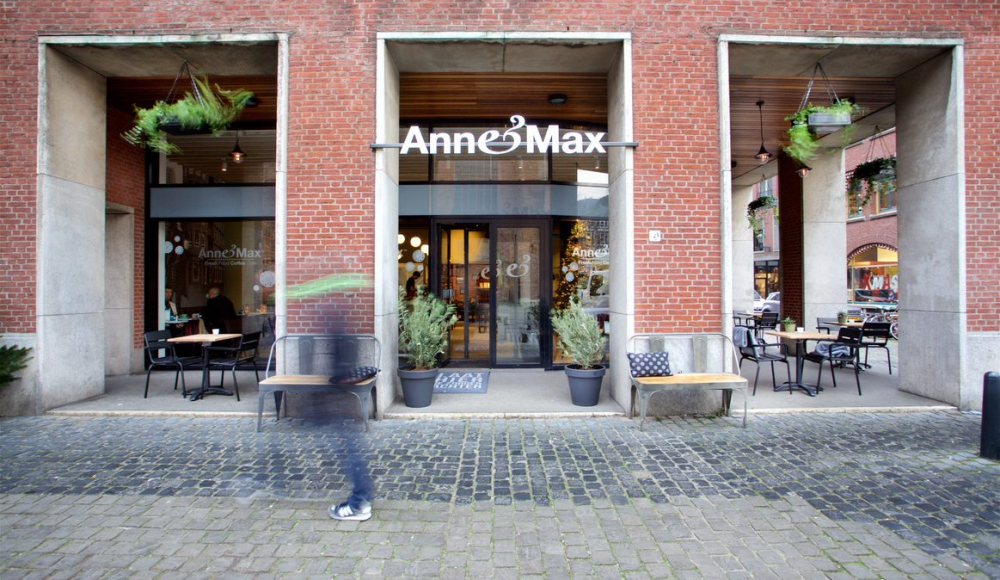 Le Petit Quartier - Van Hoytemastraat 96
In the Benoordenhout neighborhood (around the corner you will find the Hague forest and Clingendael estate), the Van Hoytemastraat is the place artisanal specialty stores and there are a number of fine restaurants such as Anne & Max, Paluco and Donato. Just down the road you find Le Quartier's little sister: Le Petit Quartier. With nice days with a lovely terrace and thus also a fine place to work. Of course all French (breakfast) dishes on the menu!
Appeltje Eitje - Various locations
For many residents of The Hague, Appeltje Eitje has become a familiar place. Started in the Zeeheldenkwartier, but now also a cozy place in the Vruchtenbuurt and Scheveningen. The menu is vegan-friendly: lots of tasty veg(an) options, but meat-eaters will also find plenty of goodies. 
Locations: Prins Hendrikstraat, Keizerstraat, Vlierboomstraat. 
Strandpaviljoen Zuid - Wieringse Pad Slag 11
What better way to start the day on the South Beach? The vacation feeling is here. Not for nothing is this part of the beach sometimes called the most beautiful part of The Hague beach. At Strandpaviljoen Zuid you always have a good time!
This is the Hague op Instagram
Discover more Hague hotspots on the This is The Hague account and always stay up to date with all the news in the city.
To instagram