Exhibition
45 jaar Harry van der Woerd - Gewoon en toch Buitengewoon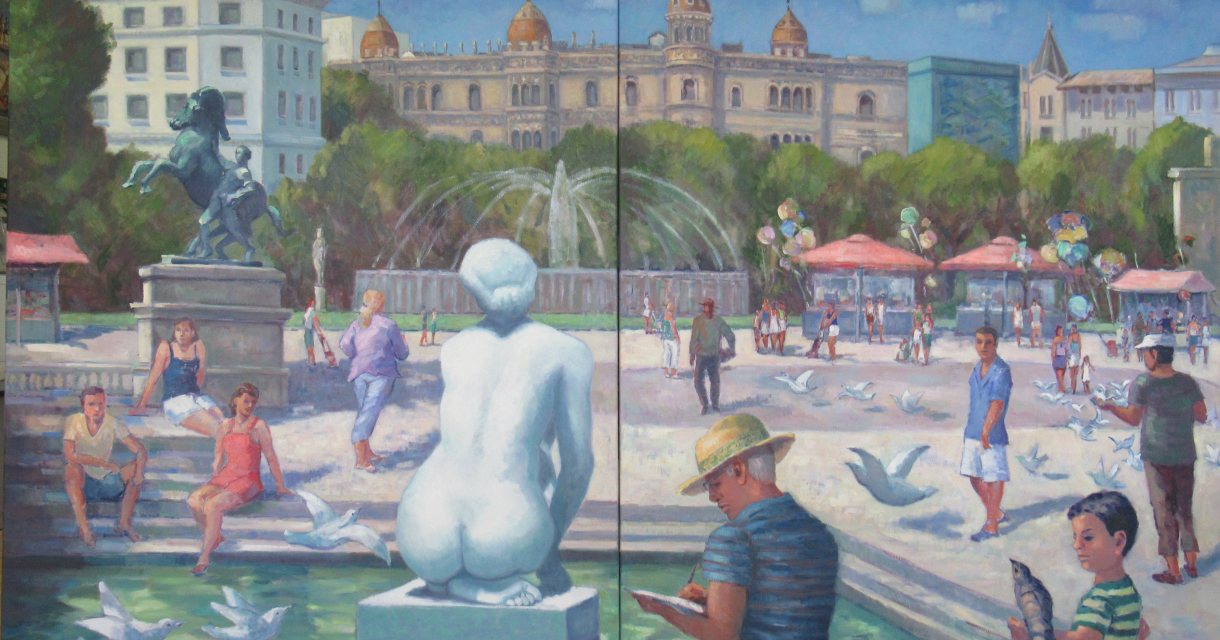 ​​​​​​​Rotterdam based artist Harry van der Woerd (1952, NL) works in various disciplines. But drawing is the basis for him, for everything that comes after, for the figurative and for the abstract works. Harry van der Woerd makes drawings, watercolors, gouaches, acrylics, oil paintings and three-dimensional work of stone, ceramics, plastic and bronze.
People and harbors are the beloved subjects for his works of art. Harbors are a places that has attracted and intrigued him for years. While painting and drawing, he depicts the harbors in which "light and atmosphere" characterize his work.
At the age of 16 Harry knew he wanted to go to the Academy of Fine Arts. During his high school period he took it seriously by following a drawing course on Saturday afternoons at the Rotterdam Academy, (currently named Willem de Koning Academy) given by teacher Huib Scholte. This course helped him on his way to be admitted to the same academy at the age of eighteen. Harry was taught by Kees Frans, Henk de Vos and Peter Blokhuis. He graduated in 1975.
Harry van der Woerd's studio is located in an industrial area in Rotterdam. His interest in industrial subjects in relation to humans has been his source of inspiration for 45 years. The subjects often have an atmospheric impressionistic appearance. He wants to show the viewer that industry can also radiate beauty. This may be partly because as a child he already roamed the Rotterdam ports. The exhibition will not lack the diversity of different motives "Man and his environment".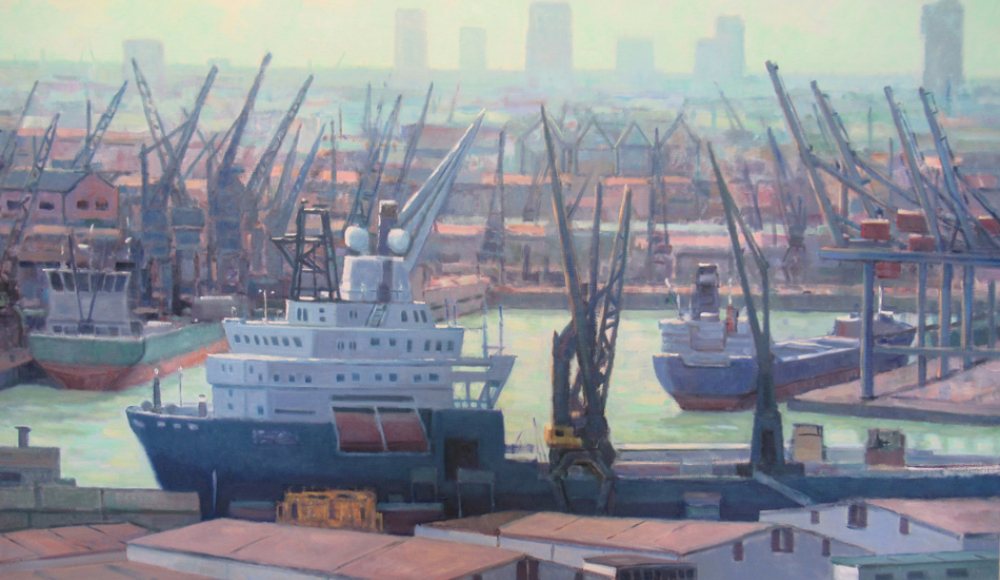 Dates and Times
-
| | |
| --- | --- |
| Monday | - |
| Tuesday | 12:00 - 17:00 |
| Wednesday | 12:00 - 17:00 |
| Thursday | 12:00 - 17:00 |
| Friday | 12:00 - 17:00 |
| Saturday | 12:00 - 17:00 |
| Sunday | 12:00 - 17:00 |