Exhibition
Cees van Rutten & Christa Dohmen - Feeling bound revisited XXXX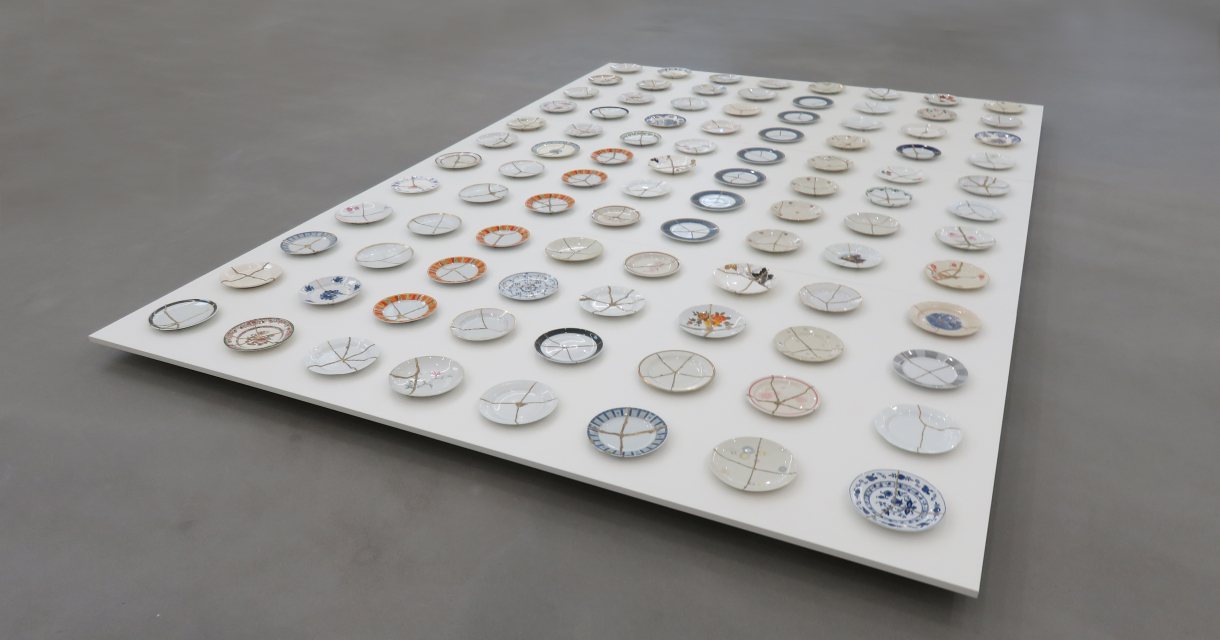 Sections, lines and squares produce a geometric articulated surface, often subdivided according to a mathematical system, whereby the spontaneously occurring frayed edge, ripple or deviation gives the rhythm an extra dimension. He is the minimalist, someone who creates a clear, sleek image with few means and thus shows the grand gesture.
The paintings and collages by Christa Dohmen (1963) are half figurative, half abstract. You can recognize landscapes, starry skies, architectural elements, characters and especially many female figures. But never limited, never unambiguous, it is always possible to see more than just the outside. Transparencies evoke images of an underlying reality, fluid shapes refer to ambiguous observations. The many layers raise the question of a deeper truth, the contrasts refer to the different lines that co-exist.
The work of Cees van Rutten (1952) has a different meaning. The frameworks come first for him. Van Rutten puts his visual repetitions, the ubiquitous rhythms, in one frame, in one box or box. Christa Dohmen uses the framework as a playing field to experience individual freedom, Cees van Rutten uses it to indicate how everything in the universe is determined by logical laws, by regularity.
Dates and Times
-
| | |
| --- | --- |
| Monday | - |
| Tuesday | 12:00 - 17:00 |
| Wednesday | 12:00 - 17:00 |
| Thursday | 12:00 - 17:00 |
| Friday | 12:00 - 17:00 |
| Saturday | 12:00 - 17:00 |
| Sunday | 12:00 - 17:00 |