Boat trips
Art Tour & Cruise The Hague Boat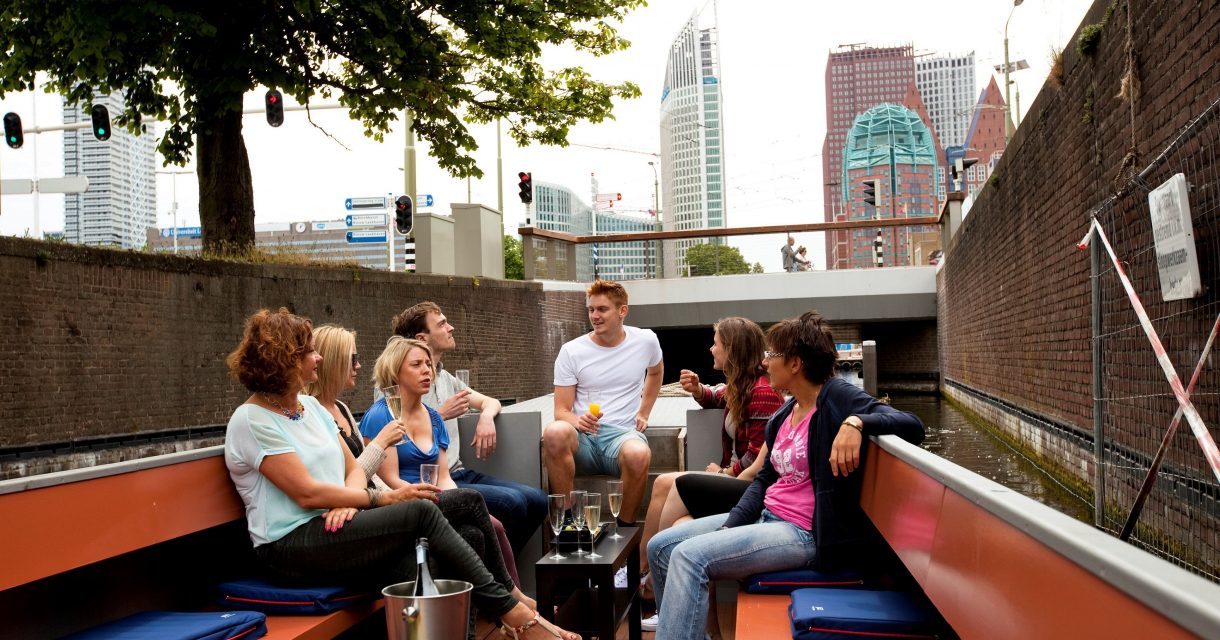 For boating season 2020, The Hague Boat offers a new event - taking a guided walk and a boat ride! Begin with a tour by foot through an interesting part of Scheveningen. Walk along 19 sculptures in the Westbroekpark- all made a by local artists.Then step aboard on the boat for a relaxing cruise where you can sit, enjoy a cold drink, and chat with your fellow art lovers.
On Sunday September 20th you are invited to explore the Art Exhibit by foot in the company of a guide. Then come aboard for a pleasant cruise to relax with drinks and bites. A perfect way to spend a few hours on a Sunday afternoon in our wonderful city!
Art Tour & Cruise
Sunday September 20th 2020
Start at 2 PM.
Meeting point: restaurant Greens.
Start 75 minutes guided walking tour in English for 8 persons & a Dutchspoken group of 8 persons.
60 minutes boattour to Westbroekpark area with a nice cold drink (white wine/beer/soda) on board and some bites.
Drop off boarding point near restaurant Greens, Westbroekpark at 4.30PM.
Unfortunately, this event has expired
View all upcoming events in The Hague in the agenda overview