Exhibition
Exhibition Central Innovation District (CID) - Economic Heart of The Hague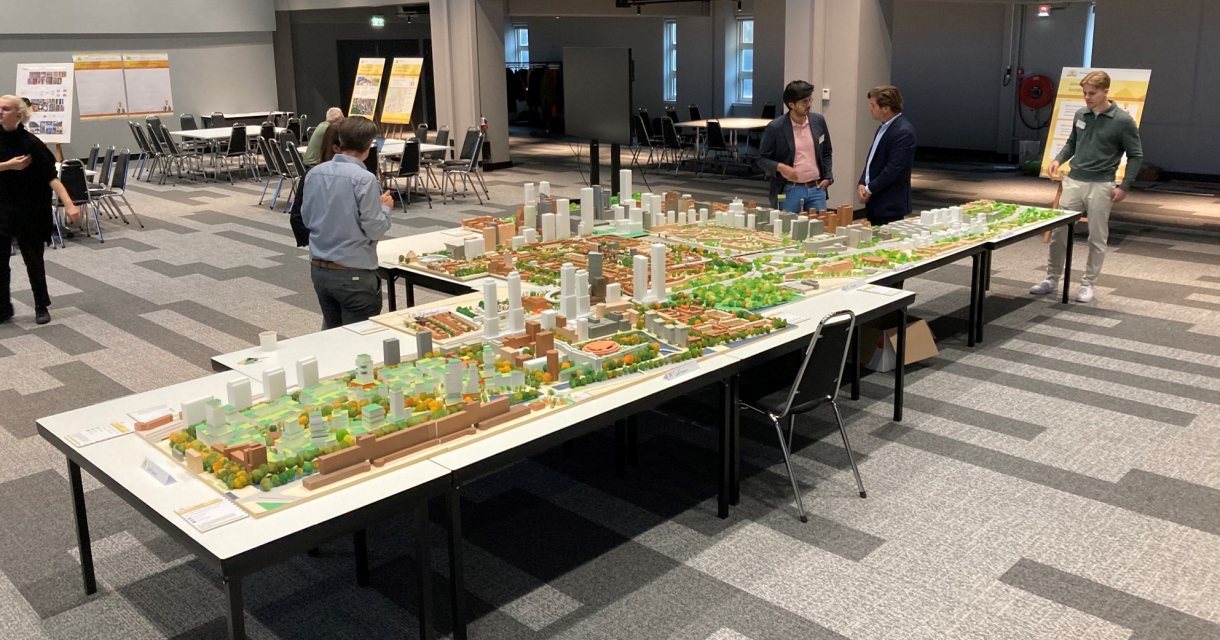 A model of the Central Innovation District (CID) - Economic Heart of The Hague - will be on display in the Atrium from January 31 to February 10, 2023.

The Central Innovation District (CID) is the area between and around the intercity stations Den Haag Centraal, Hollands Spoor and Laan van NOI. It is the economic heart of The Hague and the region, and the place to live. Already almost 80,000 people work here, 30,000 students study here and 45,000 residents live here. The CID will be an extension of the city center, where there will be space for housing, offices, but also liveliness, meeting and greenery.

In addition to housing, schools and universities, the CID will house larger and smaller companies, governments, educational institutions, non-governmental organizations (NGOs), innovative incubators and other organizations. With the CID, the municipality is working with the city to develop an area that can compete economically with foreign countries.

This model shows the plans for the public space and the new buildings in the various subareas: Den Haag Centraal, Laan van NOI, Beatrixkwartier-Utrechtsebaan, Schenk and Laakhavens Hollands Spoor.
Together with the city
Anyone with questions or ideas about the developments in the station areas can come to the Atrium. The model will continue to be used in discussions with the neighborhood. For example, about where to build in the area, but also where people see room for offices, schools, stores, playgrounds and places to relax.
The scale model was first used at the CID Days in October 2022, where residents and future residents could participate in discussions about the future of the area.
More information about The Hague's CID www.denhaag.nl/cid.
Dates and Times
| | |
| --- | --- |
| Monday | 07:00 – 19:00 |
| Tuesday | 07:00 – 19:00 |
| Wednesday | 07:00 – 19:00 |
| Thursday | 07:00 – 21:30 |
| Friday | 07:00 – 19:00 |
| Saturday | 09:30 – 17:00 |