Festivals
Just Peace Month - Just Peace The Hague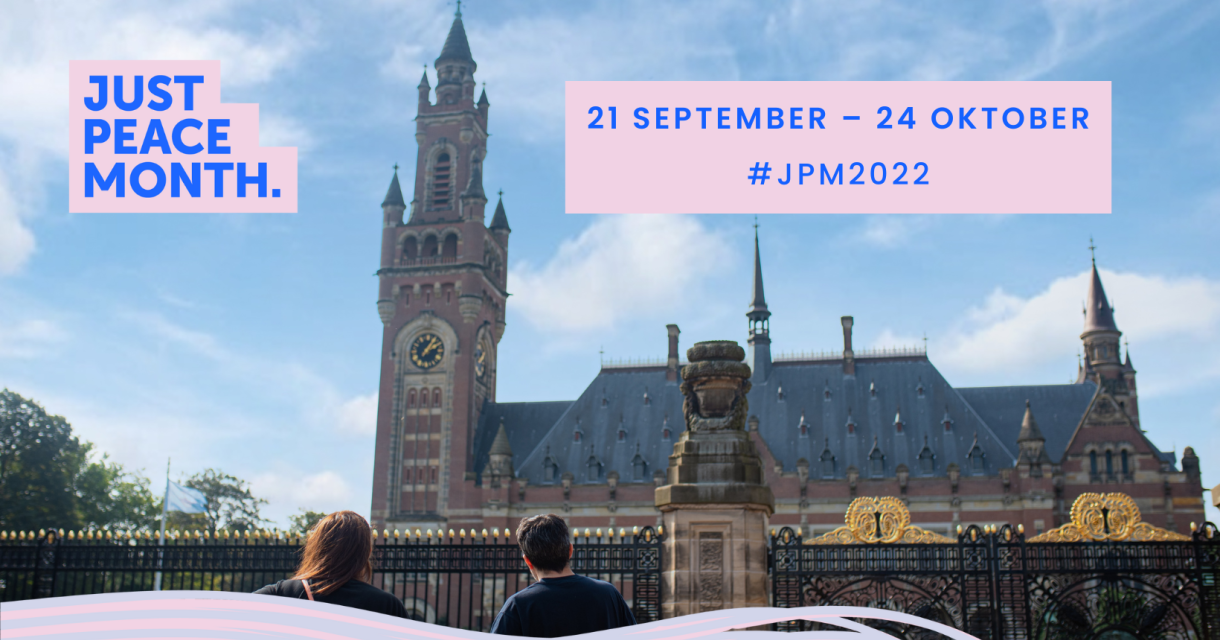 The Hague breathes peace and justice. The ambition is to build on this foundation with the aim of giving peace & justice an important place in the hearts and actions of residents, entrepreneurs and organizations.
In the month of September and October 2022, various activities will take place in and around The Hague as part of the Just Peace Month. This is a month full of opportunities for you to discover how The Hague is working on peace and justice on both the national and international level. But also to connect people from The Hague themselves to the personal stories of people who work for peace and justice. Experience the range and variety of approaches. Under the banner of Just Peace Month and as The Hague: the international city of Peace and Justice.
Just Peace Month 2022 will take place between September 21 (International Day of Peace) and October 24 (UN Day).
The theme this year is: "Hope in times of adversity"
Given the multiple crises we face around the world, this theme provides a stage for organizations in The Hague to show how they contribute to just peace.
Program:

Keep an eye on the website for more events.