Classical music
Kaat Vanhaverbeke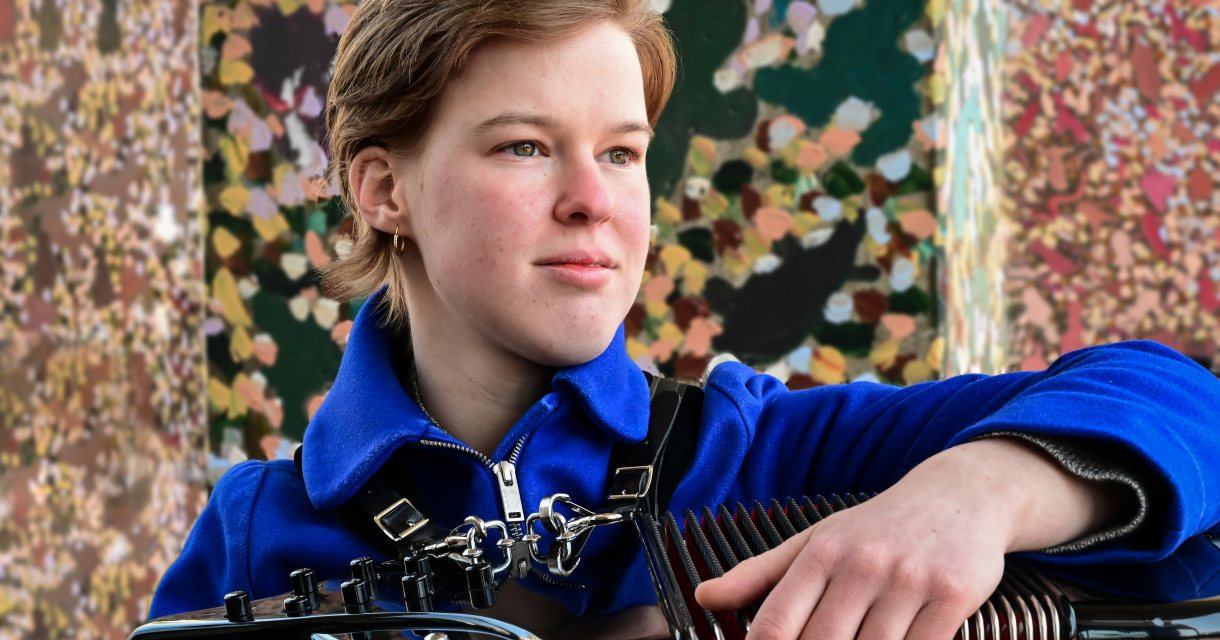 The accordion is increasingly gaining a place in classical music. With interpretations by JS Bach, Sweelinck, Gubaidulina and more, this solo concerto is an ode to the instrument in all its beauty, with moving air as the protagonist. The program consists of compositions that are rooted in deep devoCe or arise from personal experiences. Let yourself be carried away by profound accordion sounds, enchanting chromaCek and compelling stories.
Kaat Vanhaverbeke is a young and promising classical accordionist from Belgium. In 2020 she completed her Bachelor of Music 'with excellence' at LUCA School of Arts in Leuven, after which she chose to enrich her musicality at the Royal Conservatory of The Hague. Her focus in making music is on personal expression and development. Because she likes to explore the different aspects of accordion playing (solo, chamber music and ensemble), she is open to new arCsCeke experiences. She loves to perform different genres from baroque to contemporary music. In addition to performing as a soloist, she is currently acCef in several ensembles: the Spaceship Ensemble and the improvisaCe ensemble To the Ancient Tree. Kaat has also collaborated with theater group Max Last and is a freelance composer.
Weet je waarom ik zo van dit monster hou? Omdat het ademt."