Exhibition
Mance van Beers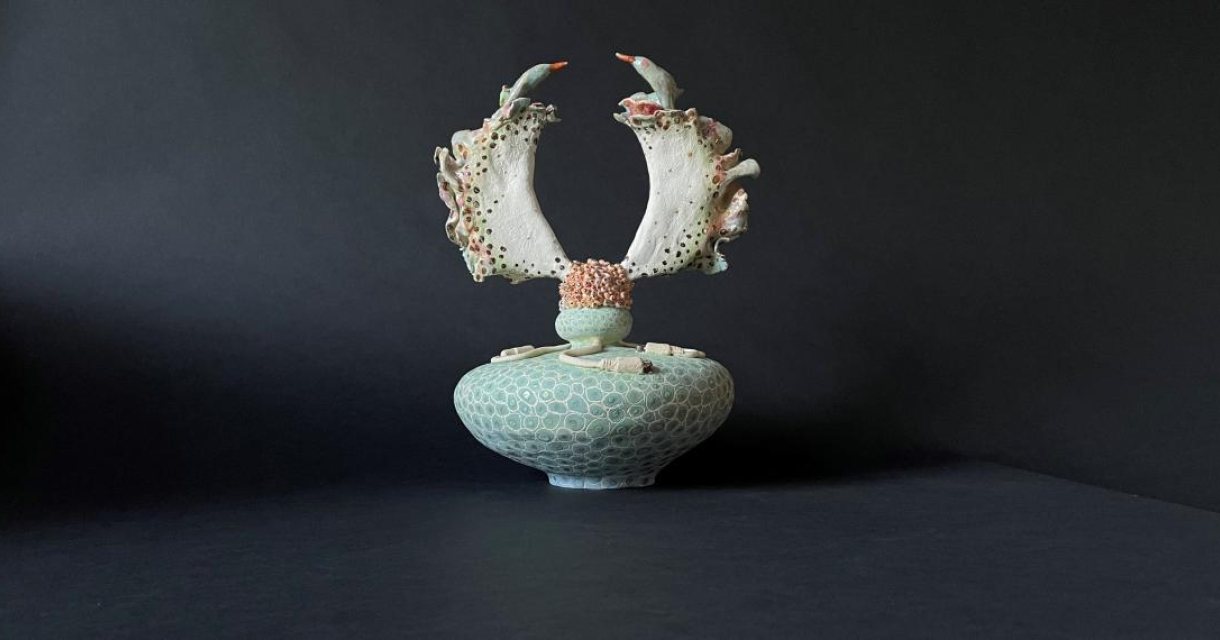 What do you like? Or rather, what did you like? What attracted you, were you impressed by the beauty? And is it still beautiful after all these years? Or do you just see the imperfections, the cracks, the peeling, the faded glory? 
Mance is fascinated by life after beauty. She sees the attraction and the sadness of transience. Or the humor that can evoke the loss. In her work you see the combinations of opposites. Shiny and dull, refined and rough, new and old, beautiful and ugly and above all: graceful and tough.
Clay is her medium. She intuitively starts working on an image, shapes and feels the material with her hands, builds, combines and stacks shapes. This creates new autonomous images. Then follows the processing with mixed techniques and the work is fired more than once in the kiln. Layer after layer, the colors and structures that depict the passage of time come to life. 
Mance uses her background in textile design, painting and photography to create images. In her ceramic work she combines colours, textures, materials and techniques. You can look at her work endlessly and you can't help but feel it.
Dates and Times
| | |
| --- | --- |
| Tuesday | 12:00 – 17:00 |
| Wednesday | 12:00 – 17:00 |
| Thursday | 12:00 – 17:00 |
| Friday | 12:00 – 17:00 |
| Saturday | 12:00 – 17:00 |
| Sunday | 12:00 – 17:00 |