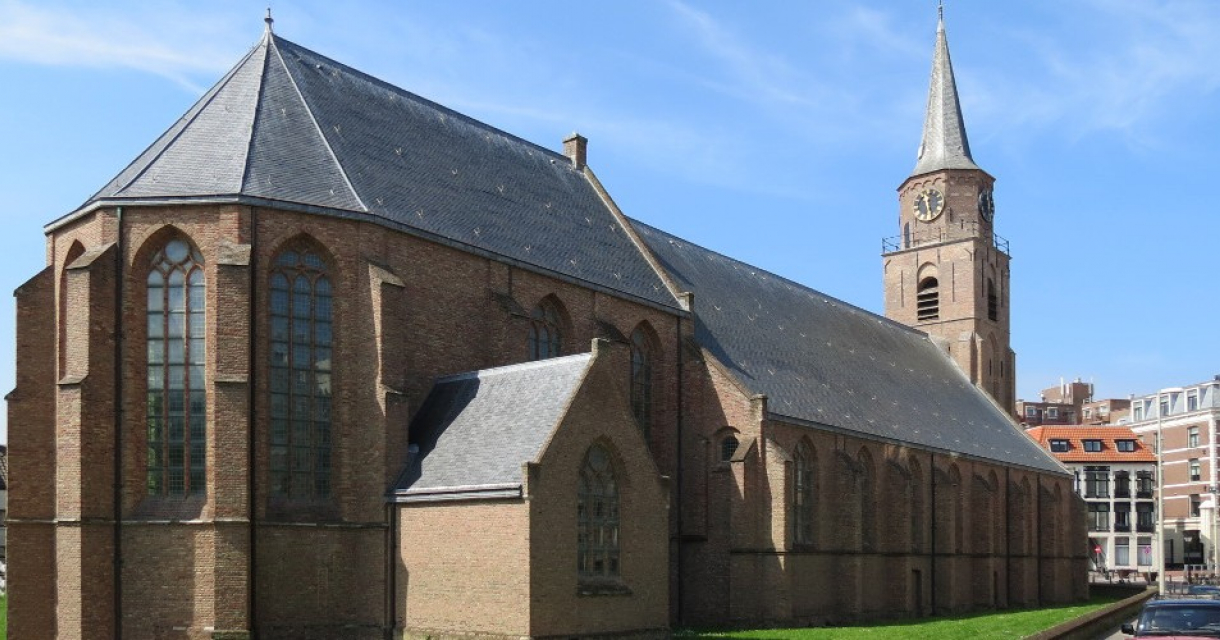 Noordzee Jazz is back! In collaboration with @evenemento, they are organising warm Jazz evenings during the Noordzee Jazz Club and the Noordzee Jazz Dinner Show at the beautiful monumental Oude Kerk in Scheveningen these cold winter days. Check out the programming below.
Programme: 
12 November: - Tracin' Tracy
17 December: - Rembrandt Frerichs & Jasper Staps Quartet 
14 January: - Boris van der Lek Trio 
'Tracin' Tracy: 
The blood runs where it can't go, an expression that certainly applies to drummer Dennis Nederhof, bassist Sander Koole and guitarist Jasper Kuper. After years of playing in all kinds of pop/rock cover bands, they decided it was time to express that penchant for freedom and improvisation. In a hotbed of jazz like The Hague, it is not difficult to blend in with the jazz scene but it soon became clear that the gentlemen also shared another urge: the desire for originality. Therefore, they chose to reinvent the wheel and write their own songs.
Rembrandt Frerichs & Jasper Staps Quartet
Having incorporated many artistic influences on his tours worldwide, reaching another 60,000 enthusiastic jazz lovers in 2019, pianist Rembrandt Frerichs will this season take listeners on an intimate musical expedition to the 1960s, the hooqte of Cool Jazz.
Boris van der Lek Trio
Boris van der Lek is one of the most widely played saxophonists in the Netherlands. When he was fifteen, he visited North Sea Jazz for the first time and became fascinated by the saxophone. He made the instrument his own by playing along with records from his father's large jazz collection. The versatile musician subsequently played in, among others, The Boulevard Of Broken Dreams and the Houdini's, The Gangbusters, Zappa band Cuccurullo Brillo Brullo and in the bands of Herman Brood, Hans Dulfer and Jules Deelder (Trio Me Reet). His debut album Blue & Sentimental (2005) features quiet jazz standards by Count Basie, Sonny Rollins, Thelonious Monk and Rodgers & Hart, among others. From October 2006, the saxophonist took to the stage at Golden Earring concerts.
Dates and Times
Saturday 17 December
21:00
Saturday 14 January 2023
21:00