Exhibition
People like you and me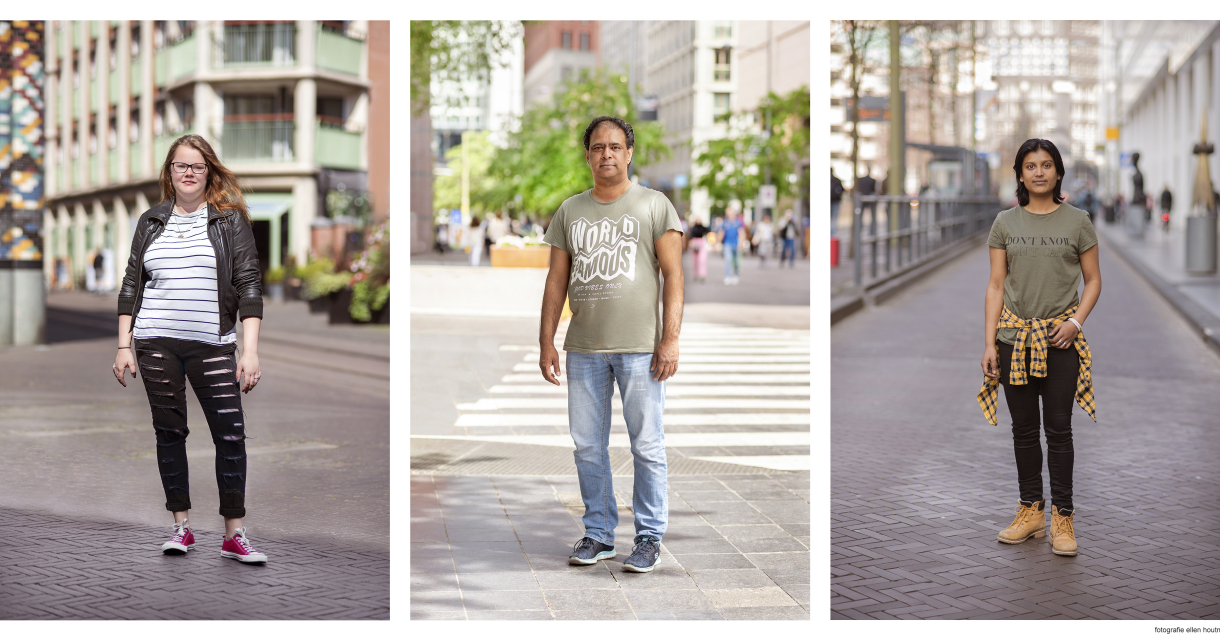 Photographer Ellen Houtman and the Straat Consulaat foundation together organize the exhibition "People like you and me". The exhibition shows ten full-length portraits of people like you and me; 'ordinary people'.
They don't know each other and, at first glance, seem to have nothing in common. Yet they belong to a group.
What binds them? One thing; they are currently homeless - not a matter of choice, but because it has simply happened to them due to different circumstances.
Who are they? Would you recognize them as such in your neighborhood or at work? Probably not, because they are people like you and me. Here they show something of themselves that would otherwise remain hidden.
They live in our city and are happy to introduce themselves to you.
Ellen Houtman studied photography and video at the Willem de Kooning Academy in Rotterdam. She mainly focuses on portrait and architectural photography. As a teacher, she is affiliated with the Nederlands Fotomuseum. 
Staff and volunteers of Straat Consulaat represent the interests of homeless people and drug users in shelter, care and on the streets. Among other things by stimulating employee participation, advising institutions and the municipality, disseminating information via (social) media, working on fair imaging, conducting appealing projects and investigations and if necessary, they take action! Their goals are that everyone has access to housing, food, education, information and care and that they are connected with others in society in equality.
Unfortunately, this event has expired
View all upcoming events in The Hague in the agenda overview