Exhibition
Exhibition Untitled TZT 061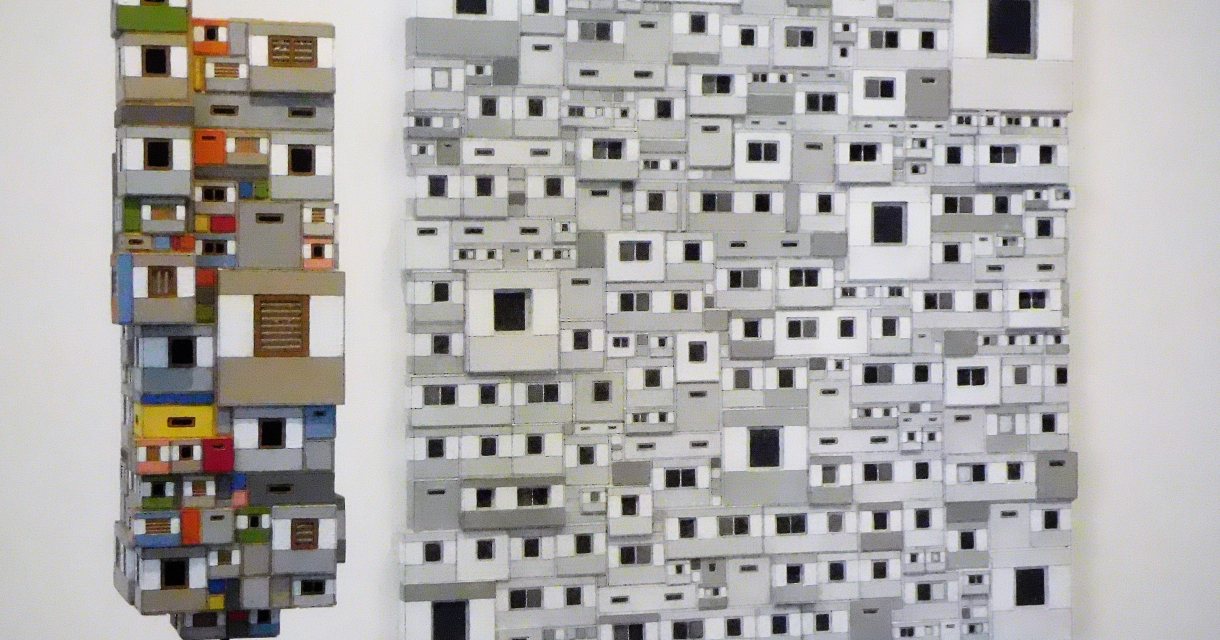 On October 10, 2021 at 5 PM, Exhibition Untitled TZT 061 opens at the Bos Fine Art gallery in The Hague. Come and see the art of Dan Hildt (US) and Erik Timmermans. The influence of architecture and graphics is visible in their work.
Gallery opening hours: Thursday to Sunday from 12:00 to 18:00.
Thus, in his most recent series of paintings and objects, Erik Timmermans creates new, more colourful facade structures with standard elements of prefabricated, grey flats from the former Deutsche Demokratische Republik (GDR). As the author of the book Berlin - Capital of the GDR, published in 2019, Timmermans interviewed various GDR citizens in recent years. Their stories of life behind the Wall and the facades of the Plattenbauten in the vanished country form the basis for these structures. The naive, monotonous images and forms can evoke associations in one person, which do not always correspond to the reality of another. The tension between representation and meaning is central to the Platte Art series.
Dates and Times
| | |
| --- | --- |
| Monday | - |
| Tuesday | - |
| Wednesday | - |
| Thursday | 12:00 – 18:00 |
| Friday | 12:00 – 18:00 |
| Saturday | 12:00 – 18:00 |
| Sunday | 12:00 – 18:00 |