Guided tours by coach
GreenWoods Jolly WinterWonderLand Christmas Rides/ Celebrations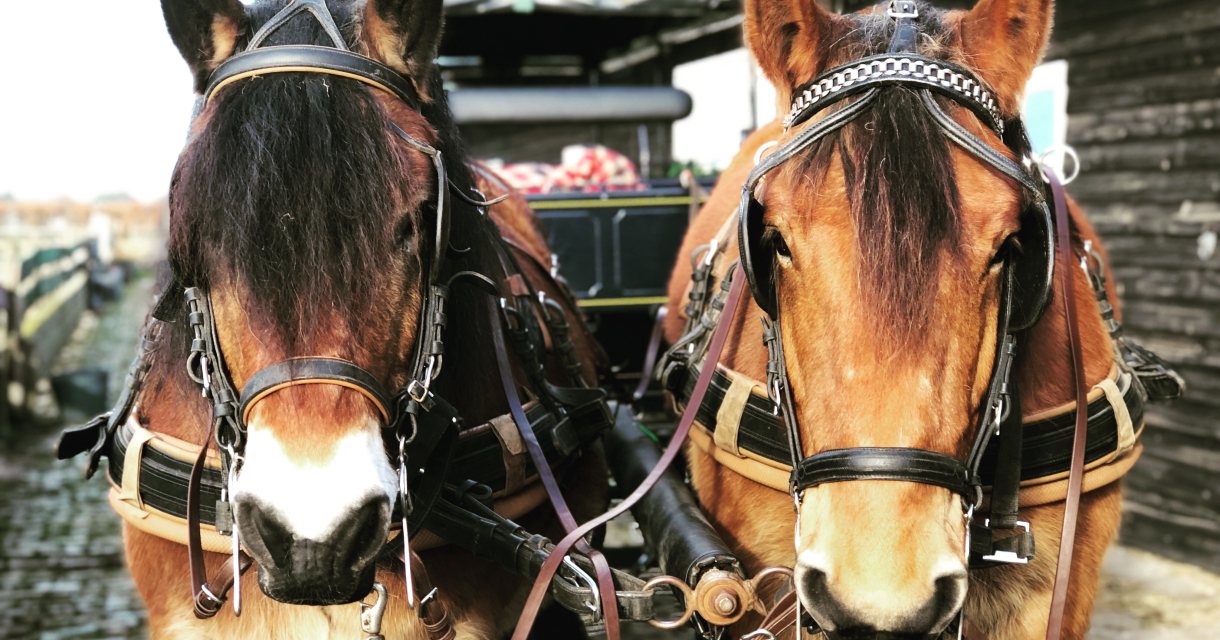 In beautiful decorated classical horse drawn carriage with Christmas decorations, drawn by draft horses from the Ardennes and Austria, a joyful ride is made through Wassenaar on three days in December, with a reception at the end in the Hunting Hall of GreenWoods Stud.
The hall is beautifully decorated in a Christmas atmosphere. With a crackling wood fire, there will be goodies such as mulled wine, hot chocolate and German Lebkuchen. You will admire romantic miniature villages in the snow and on some days there is live Christmas music in the Hunting Hall. 
Dress warmly and enjoy this Christmas event!
Dates and Times
Thursday 22 December
16:30