Excursions
Industrial The Hague - The Hague Boat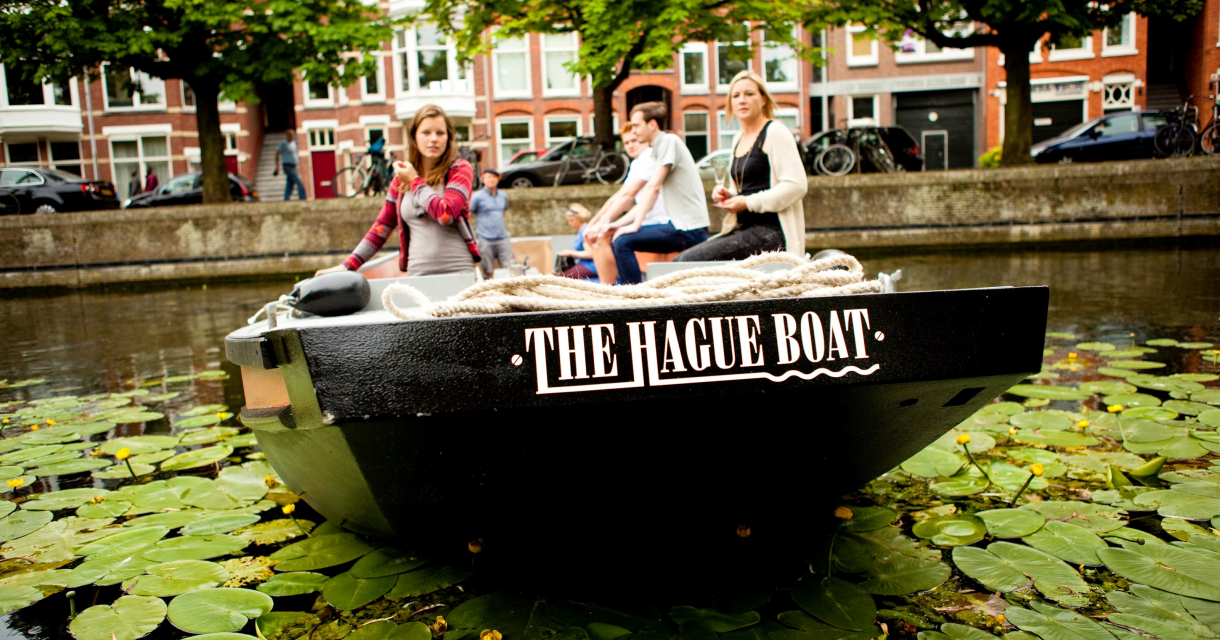 Join the canal cruise on Industrial The Hague with guide Jacqueline Alders, she will tell you about the history while we enjoy the open water, the space and the architecture of this area.
De Binckhorst is a neighborhood in The Hague. In the second half of the twentieth century, the district was mainly an industrial and business park. Now the Binckhorst is transforming into an urban area with lots of water and an attractive place to work and live. The three ports in the Binckhorst play a major role in the developments. Together with the Trekvliet, the canal that connects The Hague with Delft, Rotterdam, or the other way with Leiden.
The Sint Barbara cemetery and the 17th-century castle De Binckhorst give the area historic allure and will be visible in the future from the road with a green strip.
Practical information 
The boarding point is at the quay of Dunne Bierkade 13 
The tour is Dutch spoken!
90 minutes cruise (including guide Jacqueline Alders)  
Ticket € 22.50 per person 
Including welcome drink and nibbles 
The Daisy 
Daisy is an open boat, has 28 seats and can also be purchased exclusively rent. For example, a company outing, family gatherings, birthdays, brainstorming sessions or VIP transport service.
Dates and Times
Sunday 29 May
15:00 - 16:30
Sunday 24 July
15:00 - 16:30
Sunday 18 September
15:00 - 16:30