Exhibition
Just like Escher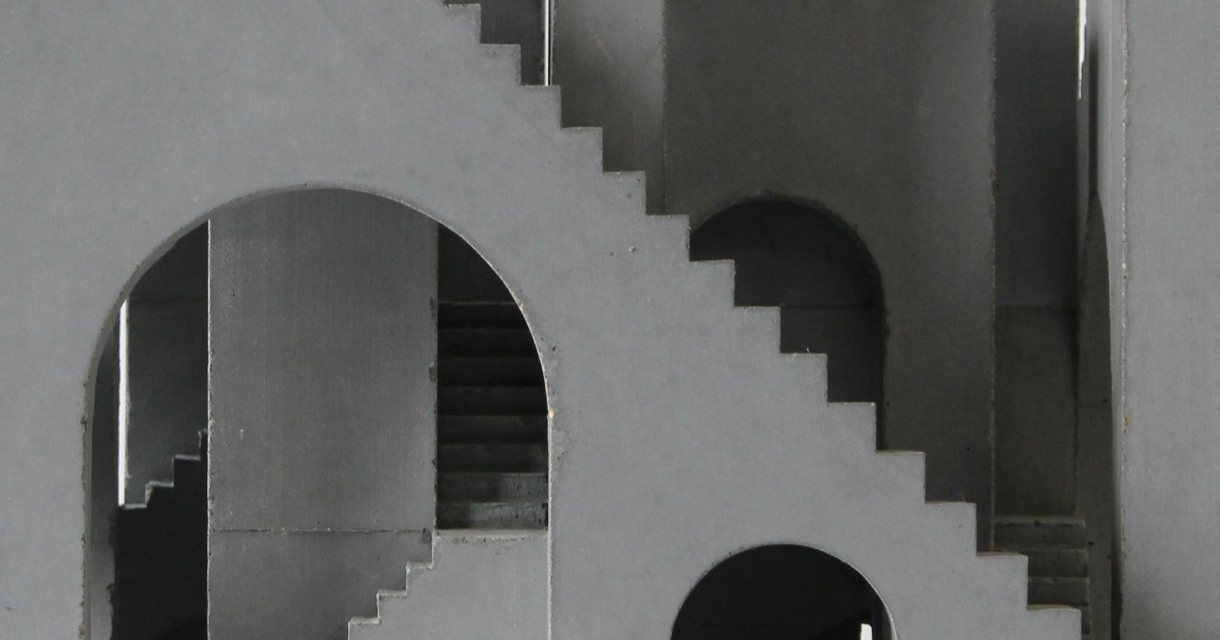 Eternity, infinity, illusions, metamorphoses, reflections and repetitions. From raging reflections to impossible objects and from living landscapes to flaming tessellations: the artist Escher and his themes are still omnipresent in our current culture and contemporary art. In the major autumn exhibition Just like Escher Escher in Het Paleis offers a colorful art buffet of work by contemporary artists and designers, which shows that the themes that Escher loves are still fully embraced.
Escher and the Art Museum
The collection of Escher's work at Kunstmuseum Den Haag is the largest museum Escher collection in the world. This is thanks to the bond that Escher has built up with the museum since his retrospective exhibition in 1968: The Worlds of M.C. Escher. Escher experienced this first major retrospective of Escher's oeuvre and was very pleased with it. In response to The worlds of M.C. Escher founded J.L. Locher – then curator of the print room and later director of the museum – set up a foundation with the aim of building an Escher collection for the Netherlands, with the Kunstmuseum in The Hague as its home base. Ultimately, the Kunstmuseum acquires a significant part of Escher's oeuvre after his death.
Art Museum The Hague
Kunstmuseum Den Haag is one of the Netherlands' leading museums for modern and contemporary art. With a collection that includes visual art, applied art and fashion, with a focus on De Stijl, The Hague School, Delft Blue and German Expressionism, the Kunstmuseum is a leader in the (inter)national museum landscape. In addition to the oeuvre of Piet Mondrian, the oeuvre of M.C. Escher is one of the collection cores: the museum has the most extensive public collection in the world with almost all of his graphic work, a large collection of drawings and a comprehensive archive full of letters, photographs and other personal documents from Escher.
Escher in The Palace
Since 2002, Escher in Het Paleis has been housed in the Lange Voorhout Palace in The Hague. With more than 120 prints, Escher in Het Paleis always features Escher's best-known works from the Kunstmuseum's Escher collection. These beautiful prints are shown in a royal setting: the former winter palace of Queen Mother Emma. Before the Lange Voorhout Palace was dedicated to Escher, presentations of the collection could also be seen here between 1994 and 1996.
Dates and Times
3 November

–

24 March 2024
| | |
| --- | --- |
| Tuesday | 11:00 – 17:00 |
| Wednesday | 11:00 – 17:00 |
| Thursday | 11:00 – 17:00 |
| Friday | 11:00 – 17:00 |
| Saturday | 11:00 – 17:00 |
| Sunday | 11:00 – 17:00 |
Escher in the Palace is open during Easter, Withsunday and Boxing Day. During the Dutch summer holidays, the museum is also open on Mondays.
€ 6,50 - € 11,00
| | |
| --- | --- |
| 7-12 jaar | € 6,50 |
| 13-17 jaar | € 8,00 |
| Normaal | € 11,00 |