Sports
City Running tour The Hague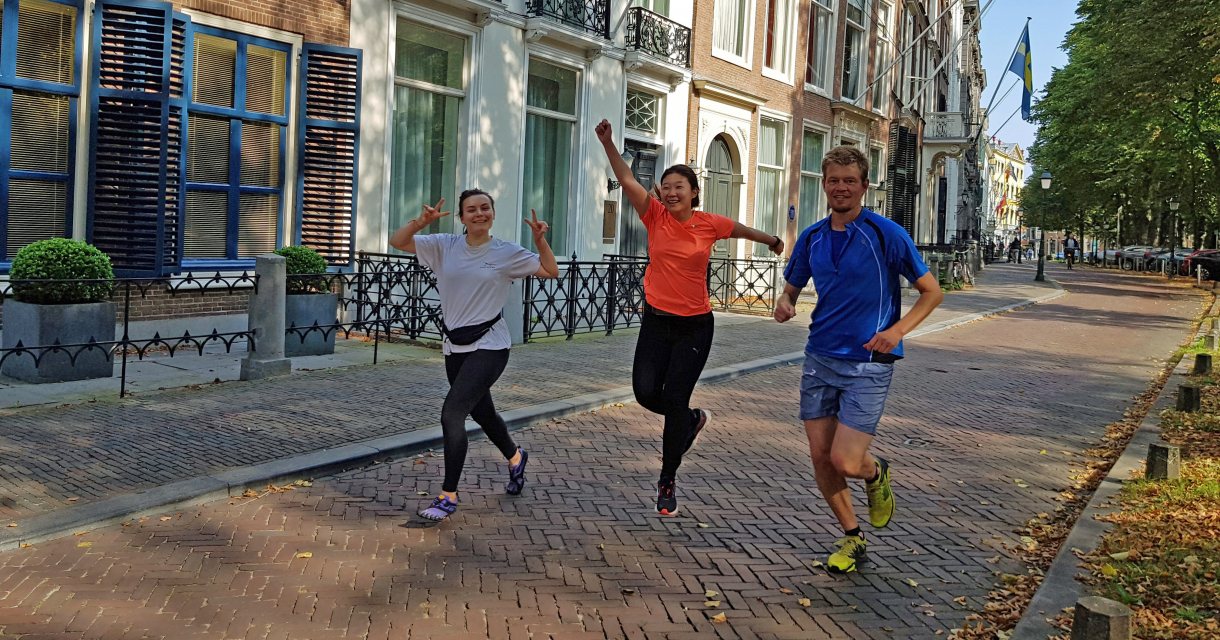 Discover The Hague while you run! Get to know The Hague as an international city of peace and justice in a city running tour.
The Hague is a proud city that stands for international law, in search of justice with the International Court of Justice in the Peace Palace, the International Criminal Court, the Kosovo Tribunal and numerous international institutions. At the same time, The Hague is known as the most segregated city in the Netherlands. People with diverse backgrounds and incomes often live in their own neighbourhoods. The Hague is home to 180 nationalities, 200 international organizations and 60,000 expats on 547,000 inhabitants.
International city of peace and justice
In this city running tour we take you along the contrasts of the international city of peace and justice. The past behind the present, war and justice, the big and unknown small stories. Starting at the Peace Palace (or at your hotel) we will visit a selection of locations that, among others, reflect WW2, the colonial past, and the slavery history of The Hague.  And how this manifests itself in nowadays The Hague. A highlights tour that also goes beyond the highlights. The tour introduces you to The Hague and inspires to further discover the city and its history yourself.
All tours are in small groups of a maximum of 6 runners and guided by a certified running coach. Easy running pace, the tours are accessible to all types of runners.
Join us!
Sunday 19 September 2021, in view of the International Day of Peace on 21 September. And: Sunday 10 October, Sunday 7 November 2021, Sunday 5 December 2021, Sunday 9 January, Sunday 6 March.
Start at 10 am, at the Peace Palace, The Hague. Also for the warming-up and cooling down!
Approximately 9 km/1,5-2 hrs.
€ 40 per tour per person (3-6 runners), drinks and a snack (of the oldest and best bakery of The Hague) included.
Number of participants: 3-6 runners. Interested in an indvidual customized tour that starts at the entrance of your hotel? Please contact us.