Exhibition
Photo Exhibition Catch21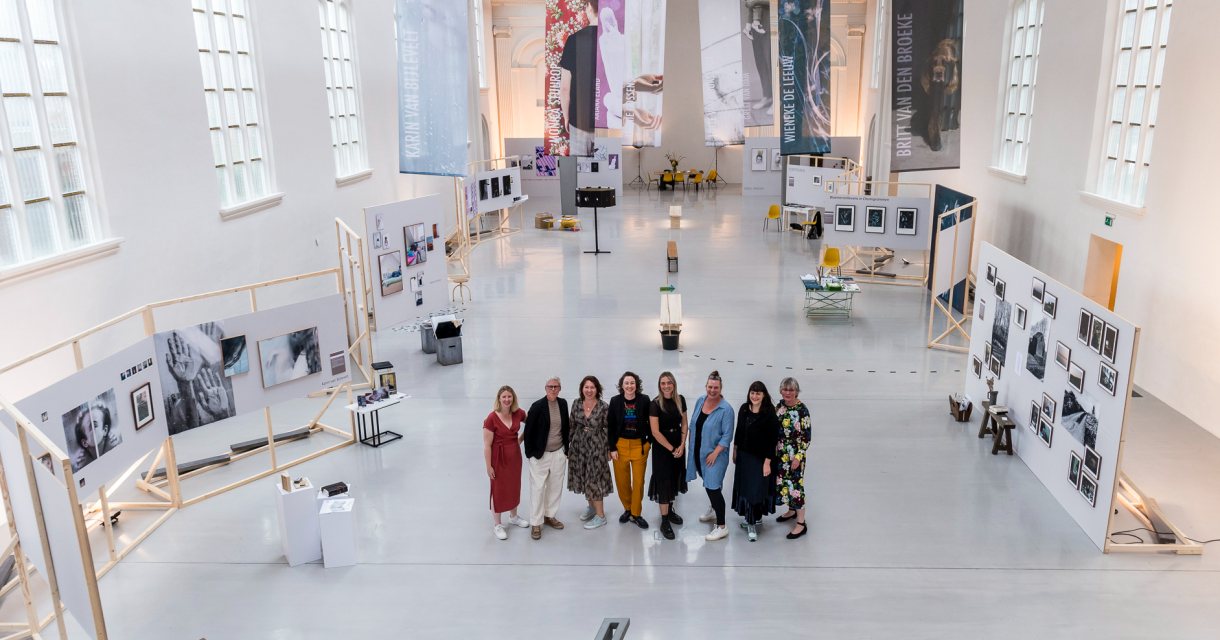 In September 2021 they organized as a collective Catch21 their graduation exhibition in the Elleboogkerk in Amersfoort. Although their projects left a surprising diversity in theme, style and working method due to the mutual connections and mutual interests, it turned out to be an intuitive but strong conceptual connectedness.
After this very positively received photo exhibition, this is the second time that their work can be seen together. The photographers of Catch21 will show how they have developed further in the year after their graduation. This time on invitation from Atrium City Hall in the city where a large part of the collective lives or works and has already done so was exhibited by part of the group. Catch21 takes you on photographic discovery tour through human interest, documentary, research, mixed media and alternative techniques.
Facebook Page Catch21
Leonie Gossens
As a photographer and artist she attempts to capture that what is no longer there, has not yet been or may not have been. Not the here and now, but the absent is translated into something visible. The starting point for her photographic and visual experiments is a sensitivity to the seemingly unnoted, the unwitnessed or deviant.
Ariana Eland
With the question "what do you see' Ariana wants to introduce people into her world and invite them to look for themselves. The themes of identity, individuality, connection with others and her environment are central to her work. She is always looking for the answer to the question: 'Who am I, and what is my place in this world?'
Wieneke de Leeuw
Ever since her childhood in Twente, Wieneke has longed to see the Snakes's head flower (Fritillaria maleagris). At the beginning of 2021, Wieneke started this long-term project, in which she is researching this special flower bulb.
Britt van den Broeke
Britt photographs in the direction of documentary style and has a fascination for simplicity. The work she makes is mainly focused on West Zeeuws-Vlaanderen, the place where she grew up and which is close to her heart. Her images have an atmosphere of stillness, peace and sincerity.
Lotte van Huuksloot
Lotte van Huuksloot (1979) graduated in 2021 from the Dutch Academy of Image Creation (The Netherlands,Rotterdam) in Photographic design. With a good eye for the visual poetry of the everyday, she translates her own experiences and emotions into images that move and make you reflect on things.
Monica Stuurop
For this project, Monica immersed herself in the phenomenon of 'Misophonia', which means 'hatred for sound'. Especially eating, taste and repetitive sounds. Unknown to many, unspoken or in the taboo sphere. With this documentary series she wants to create awareness for this not so well-known neurological disorder.
Karin van Bijlevelt
By telling personal stories that are close to herself, and visually converting this into images, Karin knows how to touch or connect people. Her work has a soft poetic analogue atmosphere, the images are fused together into a unity. With her project 'Leftovers', Karin tells the story of her father, who was abandoned as a baby by his mother, under duress from her family, to an orphanage in The Hague in 1942.
Sun van Nieuwburg
As a child, Sun always walked around her neck with a camera. With her ADHD she could say with images what did not come out well with words, in this way she was better understood. She still always has a camera with her to capture the pure moment. "My images often arise in the night, they are about femininity, emotions and freedom.
Dates and Times
19 December

–

9 January 2023
| | |
| --- | --- |
| Monday | 07:00 – 19:00 |
| Tuesday | 07:00 – 19:00 |
| Wednesday | 07:00 – 19:00 |
| Thursday | 07:00 – 21:30 |
| Friday | 07:00 – 19:00 |
| Saturday | 09:30 – 17:00 |