Boat trips
The Hague Boat - Beer & Boat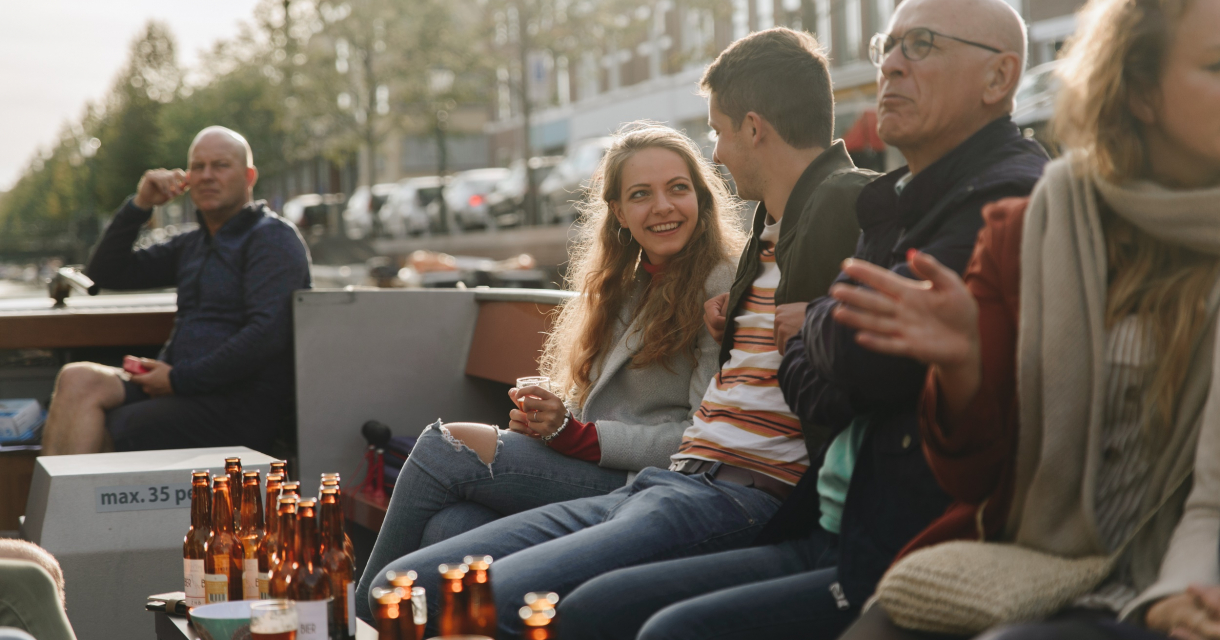 A Dutch spoken tasting. You will not be bored with a whole bulk of dates and very profound history. It will be a very pleasant trip while enjoying a snack and five different tasting glasses of beer. Jasper  from EIBER BIER takes you into the wonderful world of beer in The Hague. The Beer & Boat tasting will last approximately 1.5 hours and starts at 7 p.m. Be quick because only 18 people can take part!

Program
Includes 1.5-hour cruise, skipper and tasting.
5 tasting glasses of Eiber Beer.
Peanuts and olives on the table.
Boarding point at 7:00 PM next to Hilton Hotel.
Jasper's explanation is in Dutch.
To reserve
Tickets can be reserved via the website of The Hague Boat.

The Daisy
Daisy is an open boat, has 28 seats and can also be rented exclusively for, for example, a company outing, family gatherings, birthdays, brainstorming sessions or VIP transport service.