Walking tours
Clone of Historical City Walking Tour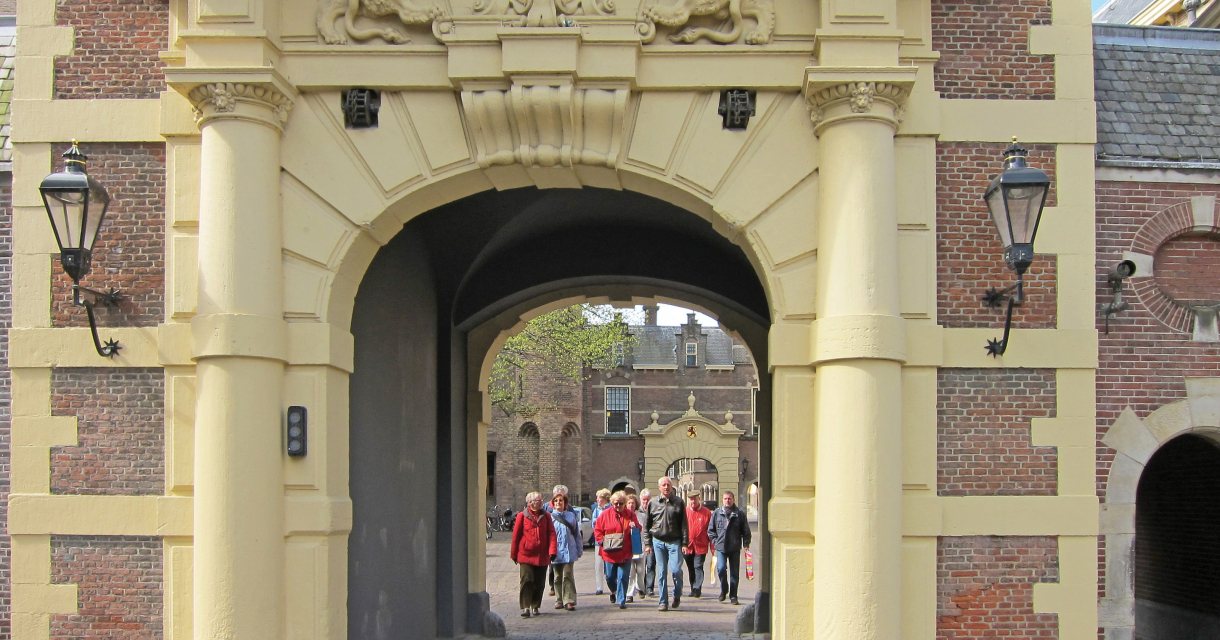 At the Hofvijver is the Hofarea and the ancient village Die Haghe. Walk along on the Binnenhof, where the counts had their domicile holders. The Guide leads you through the narrow streets of the old village with the medieval Big Church as the Centre and the chic Voorhout with the city palaces. Let yourself be surprised by the stories about the beautiful city centre of the Hague!
The walking tour starts at the Tourist Office The Hague at 1.30 PM, every Friday in the period July-August.
Due to the Coronavirus, 6 persons per group is the maximum number of participants.

Please note: the walking tour is Dutch spoken!