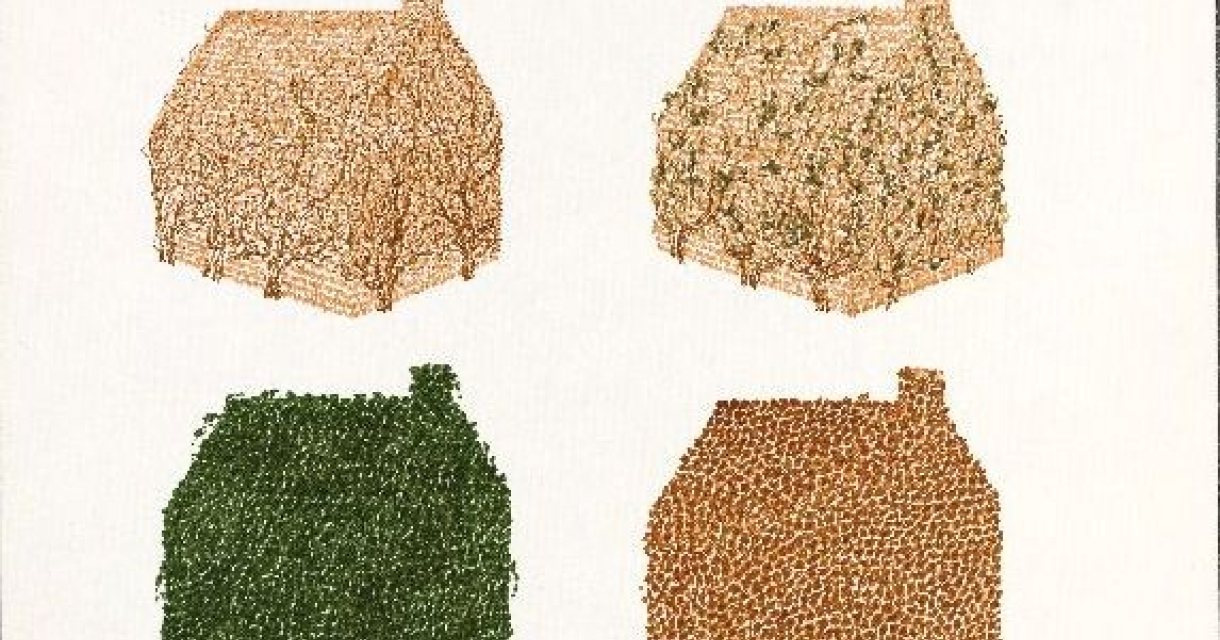 Immediately after Anna Verweij-Verschuure quit the art academy in the late 1950s, she started experimenting with materials and techniques. From 1958 she continues her artist career under only her first name. Not long after, Anna completely devoted herself to textiles, the material she would remain faithful to throughout her career. Initially she threw herself into designing exuberant abstract expressionist wall hangings; from the mid-sixties, these make way for figurative, conceptual work with a personal character. She often takes her own body as a point of departure: the outline of or reference to the human figure is a common thread in her oeuvre.
The concept of textiles as a visual art is constantly under discussion during this period. Until just before that time, the material was still reserved for home crafts. With her work, Anna gives an inspiring and relativistic turn to this discussion. As a pioneer, she emancipates the material and paves the way for artists to opt for handicraft in their visual language.
Paper
But Anna's work on paper is also included in the exhibition, including two drawings of herself in an imaginary garden. The vegetation consists of written words such as 'tile', 'green' and 'finghamwort'. And Anna also fills her garden with autobiographical texts and streams of thought, turning it into a playful and comical whole. Her other design drawings also testify to a humorous, textual approach to art, and also point to a theme that also appears in her textile work. Her oeuvre is dominated by transition – metamorphoses, flowering, growth or disappearance. For example, her small hanging sculptures made of press studs can be stripped of their shape in one go.
This theme takes on an extra charge when Anna learns in 1978 that she is seriously ill. The knowledge that life would soon end probably also had a lot of influence on her last works. She dies in 1980. Kunstmuseum Den Haag owes the drawings and textiles to her husband, artist Hans Verweij, who donated a fine selection of Anna's work in 2006.
Anni Albers
Simultaneously, the exhibition about the artist couple Anni and Josef Albers takes place in the Kunstmuseum. With more than 200 works, the exhibition shows, among other things, how the artisan fabrics of Anni Albers (1899 -1994) blur the line between the functional and the aesthetic. Forty years later, Anna continues to build on this.
Dates and Times
15 October

–

15 January 2023
| | |
| --- | --- |
| Tuesday | 10:00 – 17:00 |
| Wednesday | 10:00 – 17:00 |
| Thursday | 10:00 – 17:00 |
| Friday | 10:00 – 17:00 |
| Saturday | 10:00 – 17:00 |
| Sunday | 10:00 – 17:00 |
Kunstmuseum Den Haag is open on Boxing Day (10:00 - 17:00), New Year's Eve (10:00 - 16:00) and New Year's Day (13:00 - 17:30).
€ 12,50 - € 16,00
| | |
| --- | --- |
| Student | € 12,50 |
| Normaal | € 16,00 |